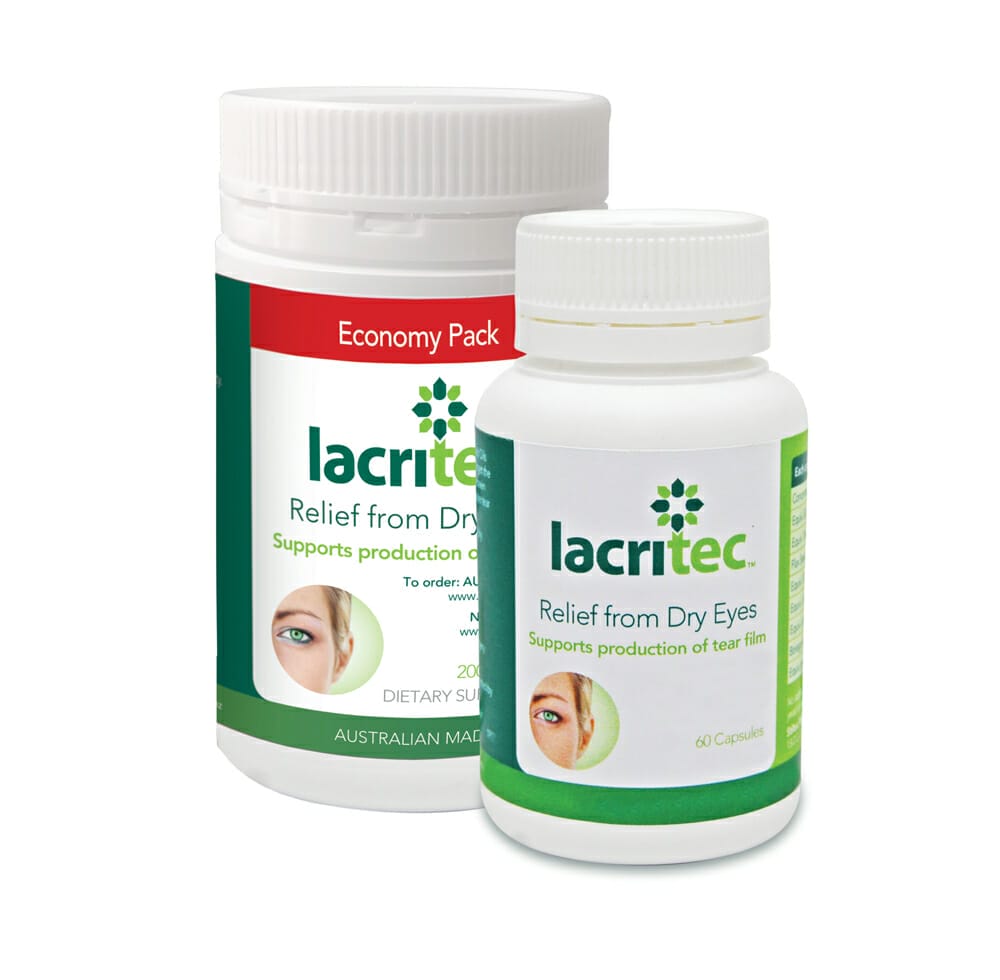 Lacritec is a formulation that works from the inside out to provide continuous dry eye relief by delivering a proprietary blend of omega fatty acids sourced from flax seed, fish oil and borage oil.
This Australian developed, patented formulation works to support a healthy tear film, thereby increasing tear film breakup time, and reducing inflammation in tear glands. Much more powerful than flaxseed oil or fish oil alone, it also provides the unique omega fatty acid, GLA, from borage oil that cannot be easily obtained from diet alone.
With continued use, Lacritec offers uninterrupted dry eye relief with maximum results typically experienced within four to six weeks.
Lacritec 60's pack is now sold to optometrists without a reorder phone number on the label, helping ensure all repurchases occur in store.
Contact: Stiltec (AUS) 07 3268 5044