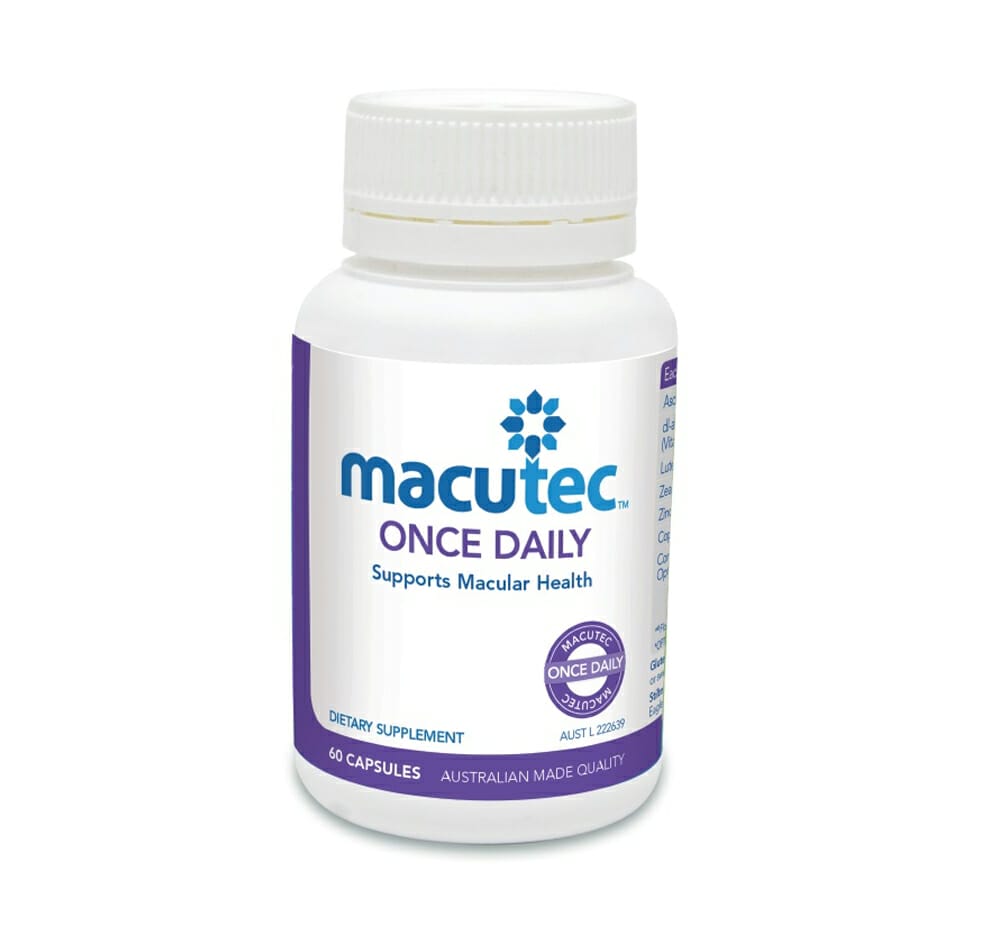 Australian made and owned Macutec is an ideal product to support patients' eye health.
Manufactured in an Australian pharmaceutical facility using the highest quality raw materials, Stiltec states that Macutec is now recommended by eye health specialists around the world.
The availability of the Macutec Once Daily 120 capsule economy pack has reduced the daily cost and improves patient purchasing convenience, with each pack lasting four months.
Macutec Once Daily 60 packs are now available in optometrist exclusive packs without a reorder phone number on the label.
Contact: Stiltec (AUS) 1800 622 883