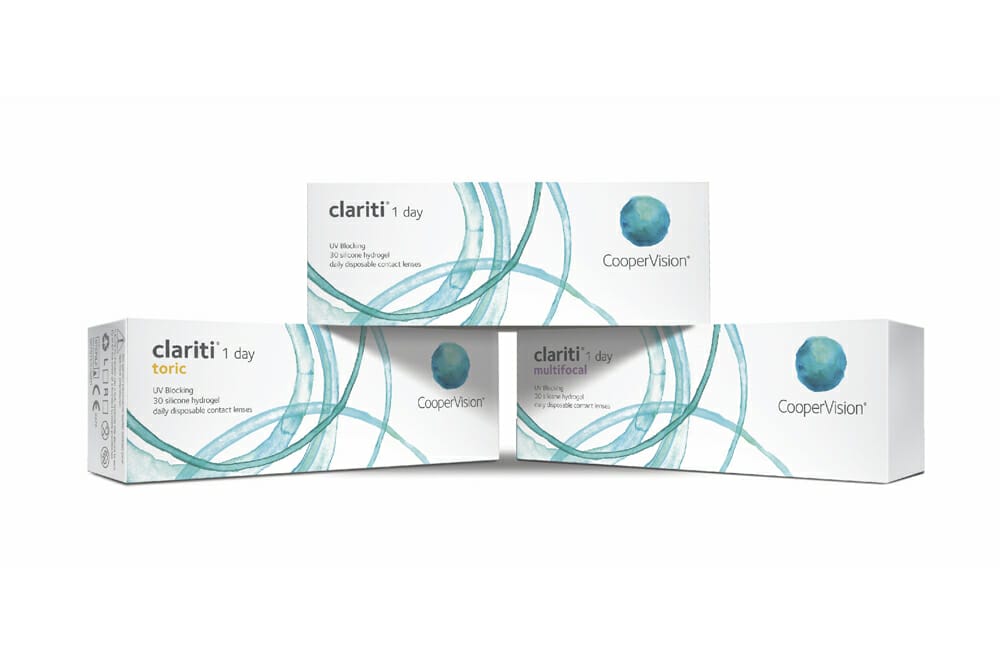 CooperVision has expanded parameters for the clariti 1 day toric range, with lenses now available in around-the-clock axes.1 
This extension boosts clariti 1 day toric's parameter range by nearly 50%,2 giving more options than any other silicone hydrogel 1-day toric, allowing you to fit an even broader range of astigmatic patients.
Contact: CooperVision Account Manager 
References
Around the clock axis in 10° from plano to -6.00DS in -0.75DC, 1.25DC and -1.75DC. See parameter chart for details.
CooperVision data on file 2019.