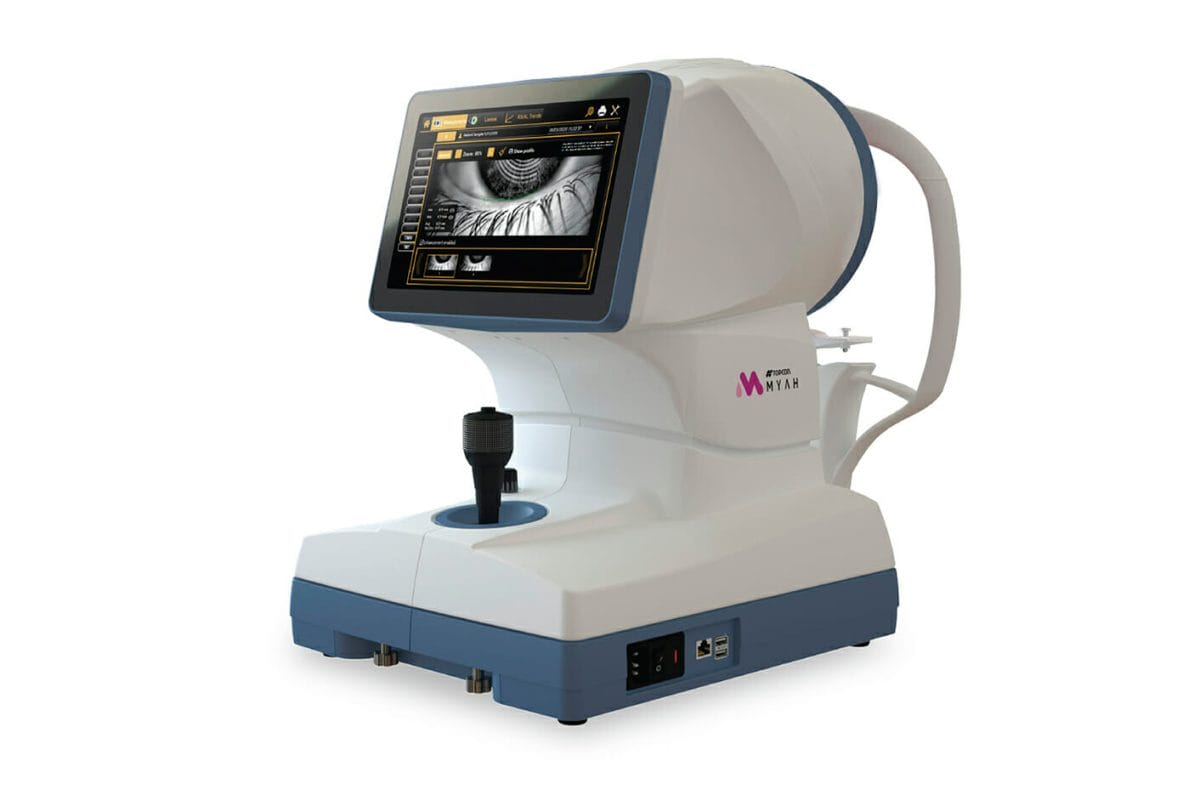 Topcon's new MYAH all-in-one device offers an evolving platform to build, manage and grow your dry eye and myopia practice.
MYAH provides essential information to assess myopia risk and closely monitor the effectiveness of myopia interventions.
This 2020 Silmo d'Or award winning device incorporates technology to support myopia management: corneal topography, pupillometry, progression reports, and the same proven technology as the Topcon Aladdin biometer, yielding reproducible axial length results.
Also included are essential tools for dry eye management: noninvasive tear break-up time, meibomian gland imaging with the area of loss analysis, tear meniscus height analysis, blink analysis, real fluorescein imaging and video acquisition, and video review of anterior corneal aberrations between blinks.
This versatile instrument, with its intuitive and user-friendly interface, integrates easily into your workflow and offers different options for exporting the results.
Contact: Device Technologies (AUS) 1800 429 551