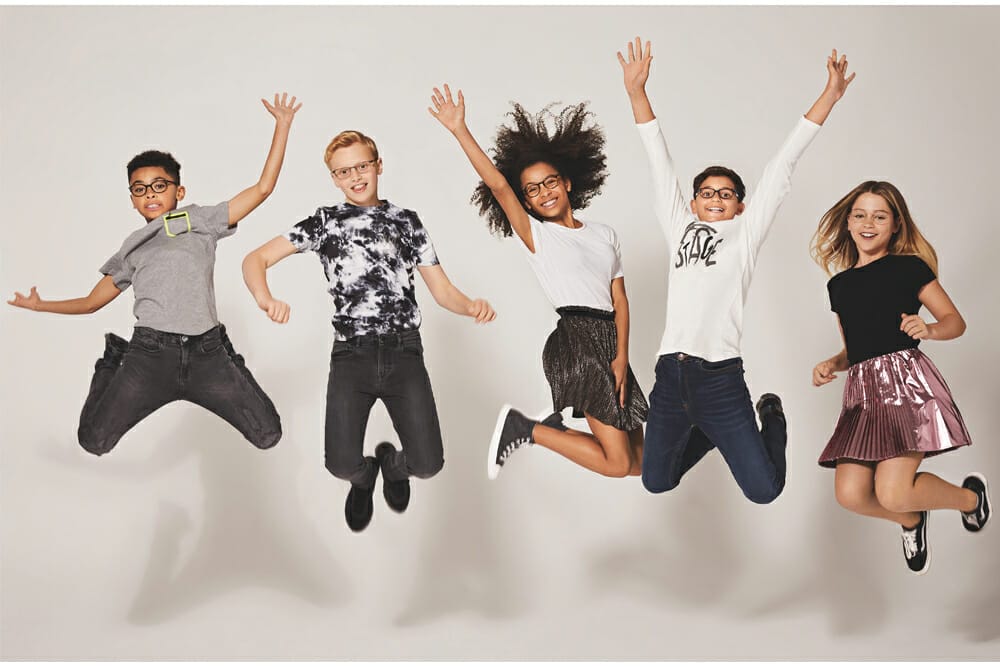 Vibrant colourways; chic, playful designs; light-weight yet strong materials; and clever detailing that delivers on flexibility… these are just some of the elements ensuring on trend kids' eyewear in 2021 looks great, wears well and meets your youngest patients' visual needs.
As with a lot of things in early life, a child's first pair of glasses is going to be a new, unfamiliar and perhaps daunting experience which requires encouragement and assistance. From your end, this process can be simplified by presenting a select range of fun, exciting frames that you know will spark their interest and allow them to feel cool and confident at school and in the playground.
When you think about it, stocking kids' frames is as complex as stocking adult frames – perhaps even more so. After all, you need to cater to the needs of different genders as well as age groups that demand significant variations in style, colour and fit.
present a small and manageable selection of frames they are likely to feel confident about wearing
While the youngest of your patients will require malleable frames that are secured with headbands, early primary age kids are more likely to be after frames featuring fictional heroes, sparkles, metallics and camouflage. Then there are the tweens who aspire to pop-culture or to look more like their older siblings or even their parents.
Regardless of their aspirations, as an eye care professional it is important to balance your young patients' aesthetic desires with the practicalities of lifestyle and visual acuity. With this in mind, you can present a small and manageable selection of frames they are likely to feel confident about wearing. This confidence will translate to consistent wear.
MADE FOR KIDS
While children are often seen as their parents' 'mini me', when it comes to finding the perfect eyewear, there are important differences that need to be taken into consideration.
Frames designed for adults cannot simply be scaled down to suit children – they have to be designed with a child's facial structure in mind from the outset in order to ensure the frame remains in place so that the lenses do their job properly.
An important consideration is bridge fit – toddlers barely have a bridge and even children's noses are not yet fully formed, which can significantly impact the ability for a poorly designed frame to remain in place. If a child's glasses slip down their nose, they will tend to look over the top of the frame, missing the optical centre of the lens and essentially rendering them useless.
To overcome this, look for features such as adjustable nose pads that help to eliminate the gap between the bridge of the nose and the bridge of the frame.
Similarly, temple styles specifically designed with a child's facial structure in mind, can help stop the frame from sliding down or dropping off a child's face. Styles with adjustable temples will ensure comfort and encourage kids to keep them on. Styles with interchangeable straps will help discourage kids' temptation to flip their glasses off, and will keep frames in place when they're tearing around the playground.
KID-PROOF MATERIALS
It is well known that a child's ability to care for their glasses is significantly less so than that of an adult's. Their very fast-past, energetic lifestyle, aligned with an understandable carelessness, contributes to frames being frequently dropped and mistreated.
While there is no such thing as an invincible frame, look for kids' eyewear that promises durability. Flexible acetates, memory metals, and features such as spring hinges that allow the temples to flex outward, away from the frames without causing damage, can help to avoid frequent repairs and adjustments.
Impact-resistant polycarbonate lenses which are thin, light-weight and more shatterproof then other lens materials are also a must-have for active kids.
TICKING ALL THE BOXES
Great kids' eyewear delivers a potent combination of fashion, fit, and functionality – and each element is reliant on the other. For children to enjoy wearing their frames they need to feel confident in how they look, but also comfortable with how they sit and feel on their face. Once these two elements are ensured, it is vital that the lenses are prescribed and fitted to provide optimal functional vision.
OVVO Junior Collection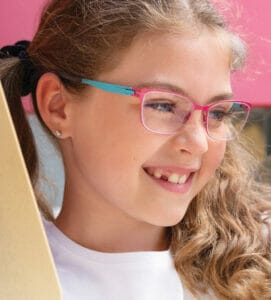 Winner of the Good Design Award Australia, OVVO presents its Junior Collection. Made from surgical steel and titanium, these frames are 'virtually indestructible' and come with screwless hinges.
Available in five styles, three eye sizes, three temple lengths and seven different temple colour combinations, the OVVO Junior Collection has something for everyone. Display kits are also available.
Contact: Aaron's Eyewear (AUS) 07 3367 8447 
augie Eyewear
Australian designed augie Eyewear offers classic frames for children who like to keep it simple.
augie Eyewear draws on timeless yet on trend frame shapes and delivers them in colours ranging from simple crystal clears with pink glitter and traditional tortoise through to delicious raspberry, French blue and turquoise. Affordably priced, these acetate frames come with silicone tip arms and flexi hinges for comfort and durability.
Contact: augie Eyewear (AUS) 1300 391 440 
Aviva Nano Vista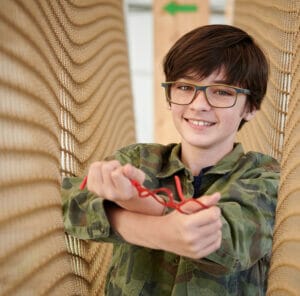 Nano Vista frames are manufactured with the patented material Siliflex which is lightweight (35% lighter than acetate), thermo adjustable and very flexible. Described as "indestructible", these frames also come with a patented hinge design giving the temples a full 360° of rotation. Temples can be replaced with the included headband if and when required.
Contact: Aviva & Mann (AUS) 1300 850 882
Beamers
Australian owned Beamers sunglasses are designed by ophthalmologists and feature Optoshield technology, giving kids maximum UV protection.
Kids spend a lot of time outdoors and sun protection for their eyes is just as important as is it for their skin. Beamers sunglasses for kids are polarised, block out UVA and UVB light, and have a wraparound frame design. Available in a range of frame styles, colours and sizes that can also be Rx-able.
Contact: Beamers (AUS) 0410 548 678 
Police Kids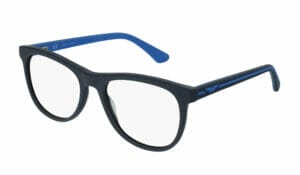 The new Police Kids VK089 mirrors the adult collection and features a temple that is co-injected with a layer of rubber on the inner side to create a bright touch of colour.
With comfort and colour, Police Kids frames follow busy kids' movements in all their adventures.
Contact: De Rigo (AUS) 02 9428 1500 
Spinach Boost

Spinach Boost, a comprehensive kids and young teens' eyewear solution, offers style, quality and value. Designed by the team at Frames Etcetera to meet these key criteria, the range features a mix of metals and acetates in exciting and trendy colours.
There are 16 models available in two colours, each covering a size range of 45–49.
Contact: Frames Etcetera (AUS) 08 9248 1882 
Kids Eye Gear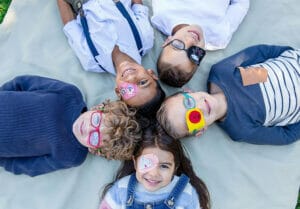 Kids Eye Gear makes patching and wearing glasses fun, with a range of adhesive and fabric orthoptic eye patches, interactive patching reward charts, SpecStoppers ear hooks and Blinx eyewear charms.
Contact: Kids Eye Gear (AUS) 0414 566 894 
Little 4 Eyes
Little 4 Eyes provides the most extensive range of exclusive children's optical frames, including Catimini and Tomato Glasses.
With the view that every child deserves a pair of durable glasses to fit their unique face and personality perfectly, Little 4 Eyes stock sizes from 35 to 54 in endless designs, colours, sparkles, and even light sabres!
Contact: Little 4 Eyes (AUS) 03 9448 8932
Lapo
Lapo eyewear is as stylish as it is comfortable and lightweight. This curated collection has been expertly designed in France to provide the best eyewear solutions to every member of the family.
Contact: Little 4 Eyes (AUS) 03 9448 8932 
Rolling Stones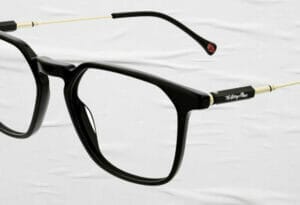 The Rolling Stones collection provides a classic, stylish optical frame for every teenager, young adult and adult. Inspired by the legendary group and their music, the brand takes inspiration from the band members' signatures and other elements of the music industry, including jack plugs, vinyl records and concert tickets.
Contact: Little 4 Eyes (AUS) 03 9448 8932
Vogue Junior
The Vogue Junior range is just as stylish as the adult range, but way more fun for trendy kids. The collection offers a variety of frames and colours, combined with unique details, to deliver contemporary styling and great quality. Available in both prescription and sun options.
Contact: Luxottica Account Manager 
Lacoste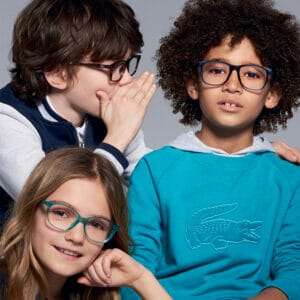 The Lacoste Tweens Collection re-imagines the coveted brand design concept of colour blocking to create playful and durable frames. Designed for sporty, active kids, these unisex optical frames perfectly balance aesthetic, comfort and functionality for any activity.
Contact: Marchon Eyewear (AUS) 02 9697 8080
 Skechers Kids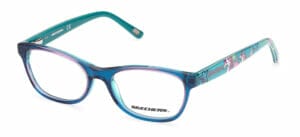 Skechers' Back to School eyewear collection introduces exclusive, easy-towear and fun sunglasses. The SE1645 features a trendy square shape in acetate with fun pops of colour and exciting high definition prints on the temples that little kids love.
Contact: Marcolin (AUS) 02 8456 0946 
Opticare Instyle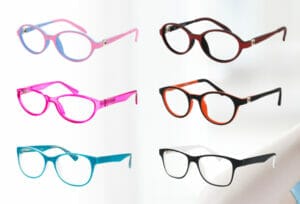 Affordable and stylish – it all comes down to these two factors when talking about frames for young and active patients. Opticare offers different frame options that are specifically designed for children. The Instyle Kids collections champion durability.
Contact: Opticare (AUS) 1800 251 852 
Polaroid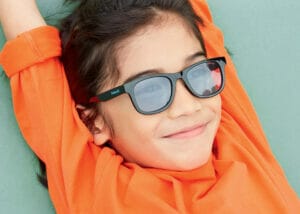 Polaroid presents the 'MiniMe' eyewear collection that's dedicated to kids from four to eight years old. The collection introduces new playful sunglasses with colourful and comfortable shapes offered in a wide range of lively colours.
Cool and carefree, these children's sunglasses were inspired by Polaroid's popular adult styles, yet designed to meet the needs and facial shapes of kids.
Contact: Safilo (AUS) 02 9540 0500 
Sunshades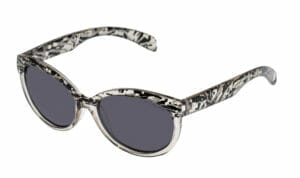 The Cancer Council Kids' product range presents frames designed for kids, toddlers and infants, with specific styles and features that provide comfort and durability for these age groups. Each frame features wide, nonslip rubber temples for extra sun protection, is made from lightweight polycarbonate, and includes polarised triacetate cellulose lenses.
Signature prints and finishes are designed in house and each pair comes in a pouch made from 100% recycled bottles.
Contact: Sunshades (AUS) 02 8303 7300 
Ugly Fish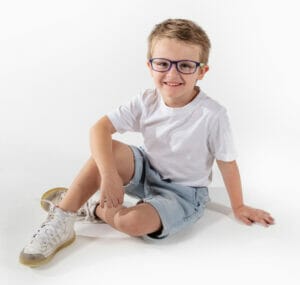 Ugly Fish Eyewear delivers a complete eyewear solution for toddlers, kids and tweens.
The range offers flexible temples, light weight frames and matching accessories, all at affordable prices.
Contact: Ugly Fish Eyewear (AUS) 02 4284 7888 
Gemini Essentials

Gemini Essentials comprises durable, wellpriced frames designed for kids on the go. Easy on the eye, these frames are available in an extensive colour palette and a wide range of styles to suit small faces.
Contact: Optique Line (AUS) 03 9853 0796