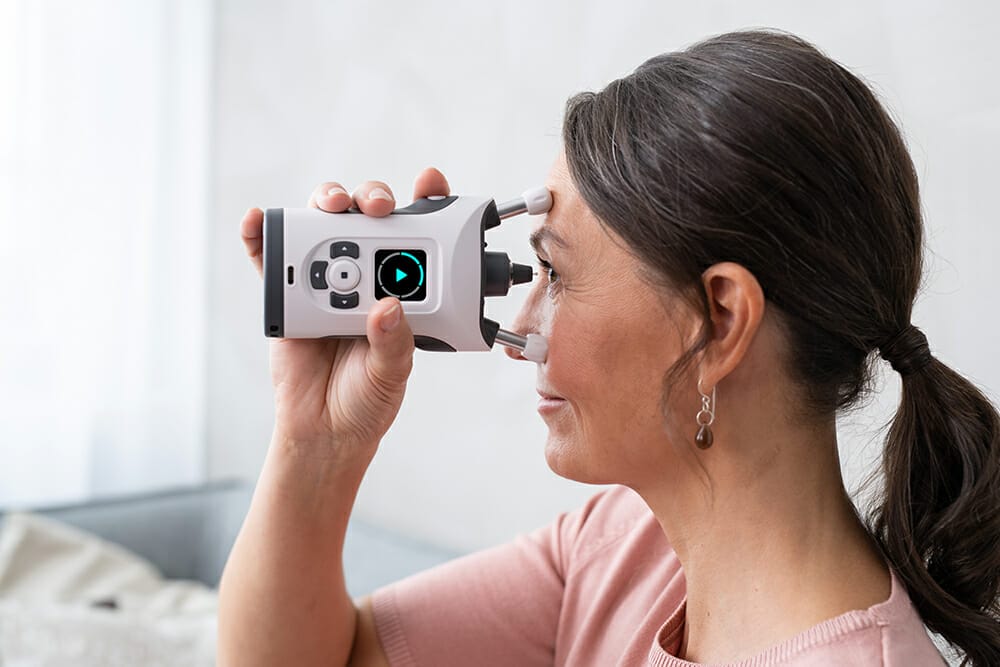 iCare HOME2 is an innovative self-tonometer that's designed to improve the ongoing management of glaucoma. iCare HOME2 enables treating clinicians to gain an extensive and accurate view of a patient's diurnal intraocular pressure, with up-to-date information that can benefit treatment decisions and add significant value to modern glaucoma management, all accessible via cloud software.
For patients, iCare HOME2 provides peace of mind and may help improve compliance in taking medication. iCare HOME2 is easy to use, with the same gentle rebound measurement technique as other iCare tonometers. No anaesthesia or eye drops are required.
Now equipped with Bluetooth data transfer to a patient App and iOS connectivity, as well as improved patient useability, HOME2 is your new collaborative partner in glaucoma management.
Visit: www.icare-world.com