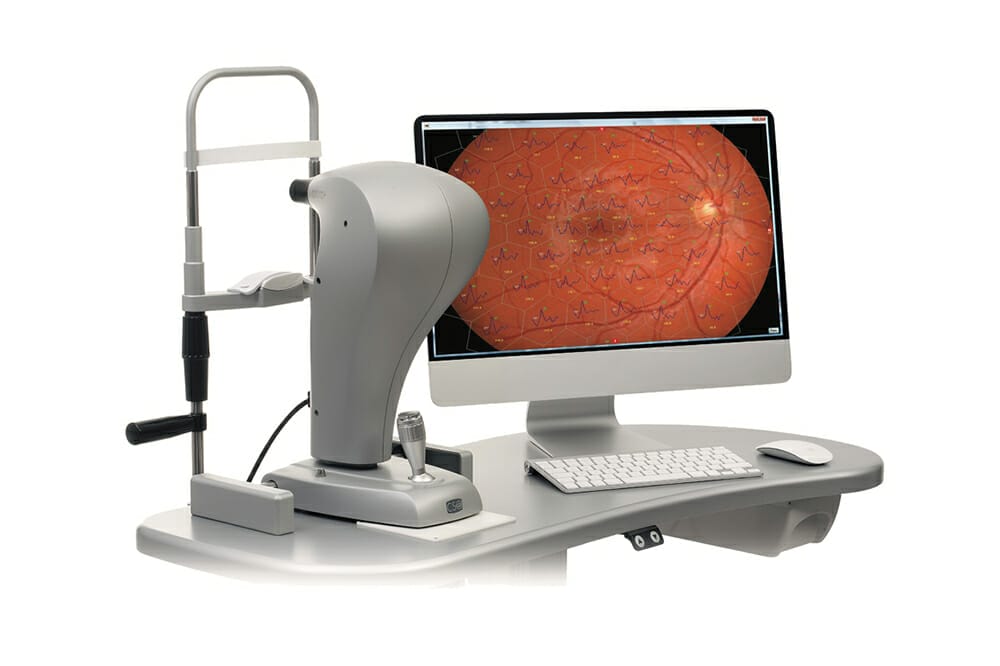 Cobra+ is an easy to use, non-mydriatic digital fundus camera. The five mega pixel camera produces high resolution retinal images with a visual field of up to 50°, requiring only a minimum of 2.5mm pupil opening.
Cobra+ offers the following benefits:
An integration tool with an electroretinography test – this new module provides a precise indication of the functionality of every analysed retinal area; it is very useful for the diagnosis and follow-up of macular degeneration,
An AVR evaluation module that measures the ratio between the branch arteriolar-venous diameter,
A mosaic function with integrated fixation points that captures multiple images to create a panoramic image of the peripheral retina,
Infrared image acquisition,
Cup to disk measurement, and
Multiple wave-length images.
Contact: Eyetek (AUS) 1300 618 336