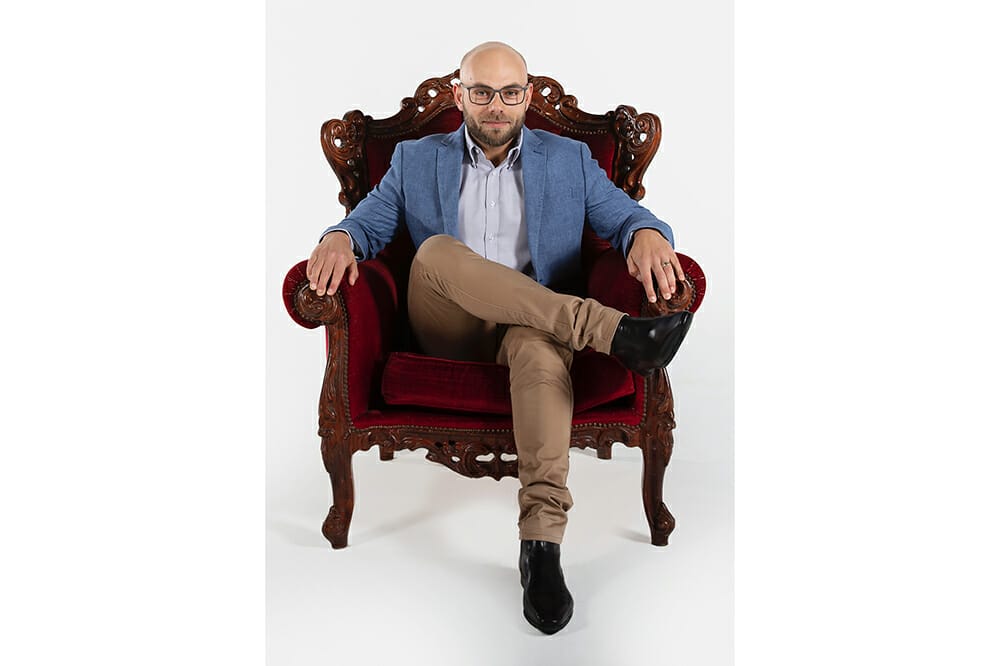 Frame and lens packages offer a diversity of choice for practitioner and patient alike. From budget bundles – that can be offered as half price or even a free second pair with a full priced purchase – through to premium optical solutions, there is something for everyone. The added value is that you only need to deal with one supplier.
While some practices have long shunned the concept of frame and lens packages, it's well worth taking another look.
It's a competitive world with plenty of options when it comes to accessing frame and lens packages.
While some of the larger frame suppliers have ophthalmic lenses fitted to order in their international labs, others partner with global labs that have a local presence or with Australian owned labs.
Western Australian frame supplier Frames Etcetera, for example, partners with respected local laboratory CR Surfacing, to have lenses fitted into its brands that include Capri, Maze and Spinach.
At the bottom end of the market, where you bundle uncoated lenses and inexpensive frames, frame and lens packages can present great value for money for those with tight budgets and simple needs
For Ugly Fish Eyewear, Piranha has established relationships with a number of labs – CR Surfacing, Hoya, Essilor and OSA – to synergistically provide practices with broad ranging frame and lens packages. Maui Jim, on the other hand, ensures all of its frames are fitted with proprietary lenses in its own international labs.
Companies predominantly known for their lens technology, like Rodenstock and Hoya, have developed their own collections of proprietary frames that can be offered as complete frame and lens packages.
Consequently, there's something for everyone. High quality multicoated lenses, photochromics, occupationals, progressives and single vision lenses can all be paired with frames for variable tier-pricing.
A ONE STOP SHOP
There are plenty of reasons why practices should seriously consider frame and lens packages as part of their retail mix. The first is that you'll narrow down the number of suppliers you need to deal with, which will reduce administration, courier costs, the risks of error etc.
Tim McCann, General Manager of Rodenstock Australia, put forward a few other salient reasons. "We've been manufacturing complete spectacles for decades. The lenses and frames are designed to work together. This optimises results and provides an aesthetically pleasing finish, the best optical performance and the promise of maximum comfort for the wearer".
"These synergies also provide cost savings and can reduce turnaround time, which can benefit all parties; supplier, practitioner and patient, while still allowing for higher margins."
As Mr McCann points out, should the need arise, after sales service is also easier and more convenient with frame and lens packages, because the warranties are combined.
PRICE POINTS FOR DIFFERENT MARKETS
At the bottom end of the market, where you bundle uncoated lenses and inexpensive frames, frame and lens packages can present great value for money for those with tight budgets and simple needs. Yes, you'll need to sell more bundles to bring in revenue, but at least you'll know your patient has quality eyewear and you'll stop the Rx from walking out the door.
At the top end of the market, a premium frame matched with premium lenses, fitted in a lab that's used to hande both, assures you of a quality result.
There's no reason why you can't offer frame and lens packages at all price points. One practitioner we spoke to – with a mixed demographic – explained that they can provide single vision frame and lens packages in the AU$50 to $100 range, when necessary, at reasonable margins. That same practitioner also travels to SILMO and deals with local suppliers to source and sell unique, high-end fashion frames.
As you can see, by offering choice, you can cover all bases and maintain loyalty. It's often prudent to let the patient select a frame they like first, then if they freak out when you price up the frame with lenses, you can show them your lesser cost frame and lens options. Another way to get them over the line is to offer a free second pair by taking advantage of your budget indoor or outdoor prescription frame and lens packages.
STOP THE RX WALKING
In my experience, and from conversations with colleagues, providers and consumers, very few practices are spared from competitive forces. All too often, patients request their Rx to shop around, whether for price or aesthetics. For some, such attrition is crippling while for others it's a minor irritation. No matter who you are or where you work, complete packages – across the price spectrum – can help retain these patient and their Rx.
Most practitioners like to do a good, honest and ethical job and be proud of the spectacles they provide. They take pleasure in seeing loyal, happy patients who love their eyewear.
It is possible to provide value for money, stop attrition and retain patient loyalty while providing decent quality.
Check out the many options for complete frame and lens packages in the following product section.
Frames Etcetera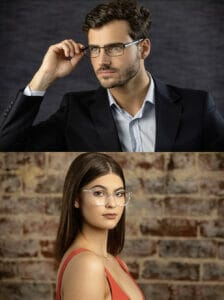 The Frames Etcetera team has over 15 years' experience in frame and lens packaging. Key brands, including Capri Eyewear, Capri Fashion, Maze, Spinach and Spinach Boost, are all available to order through the company's key laboratory partners. This ensures a wide selection of styles and pricing to choose from within the frame and lens package options, including classic, young adult, teen and kids' eyewear.
Contact: Frames Etcetera (AUS) 1800 708 771 
Hoya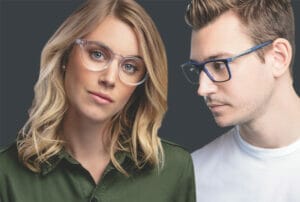 Oliver Wolfe, designed for Hoya Lenses, was inspired by practice requests for contemporary frames at a mid-range price point, that are easy to order. The range comprises 25 optical models, each available in two colours. A sunglass range with the Hoya Mirror collection is also available. Oliver Wolfe understands supply chain efficiency. Using a display stock methodology, the frame and lens is ordered through Hoya to ensure simple end-to-end supply chain benefits for your practice.
Contact: Hoya Account Manager
Marchon Eyewear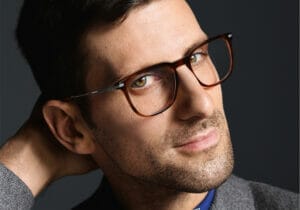 Marchon Eyewear Australia provides a 360-degree approach to brand building – from retail strategies to staff training and visual merchandising. The eyewear company helps with all aspects of business by providing integrated solutions that include bundled frames and lenses, making life easier for practice staff and helping practices improve margins.
Orders for a full price current Marchon branded frame complete with lenses, are matched with a complimentary or reducedprice second pair from Marchon's Coast or Coast Junior frame collection, fitted with single vision 1.5 hard coat stock lenses. Terms and conditions apply.
Contact: Marchon (AUS) 02 9697 8080
Maui Jim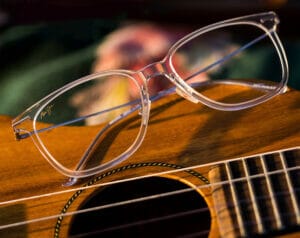 Maui Jim has recently undertaken a price repositioning strategy, which takes in some of its most popular entry level frame and lens bundles, making this a great time for retailers and consumers to capitalise on the affordable and fully optioned frame and lens technology the brand prides itself on.
Maui Jim's highly competitive frame and lens packages are available featuring their proprietary Maui Blue Light Protect (1.67) and the Maui Jim High Contrast (1.67) lenses – both crafted in Maui Jim's multi-million dollar, state-of-the-art laboratory. Within the collection, there is a choice of acetate, clip-on, metal, specialty metals, rimless, and thin injected nylon frames. Light, comfortable, and now even more affordable, Maui Jim's ophthalmic collection is engineered to balance aesthetics with comfort and style.
Contact: Maui Jim (AUS) 02 9452 5575 
Ugly Fish Eyewear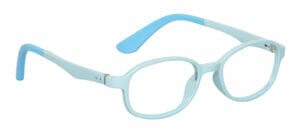 Aussie brand Ugly Fish Eyewear prides itself on supplying specs that look cool, while still maintaining maximum form and function. Ugly Fish Eyewear has partnerships with CR Surfacing, Hoya, Essilor and OSA laboratories to supply finished prescription frame and lens packages. Each of these laboratories carries a selection of Ugly Fish frames for toddlers, children, tweens and adults.
Contact: Piranha Eyewear (AUS) 1300 369 571 
Rodenstock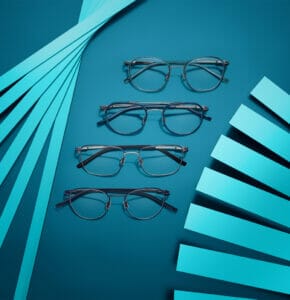 Rodenstock has been manufacturing complete spectacles for many decades with lenses and frames that are purposedesigned to work together in symbiosis.
More than a price / budget option, Rodenstock's complete spectacle program provides an ideal solution for patients by delivering what the company refers to as "a system of better vision" that balances aesthetics, optical performance and comfort.
For practices, Rodenstock's complete spectacle program delivers cost savings that can be passed on and contribute to better margins. Additionally the program makes it quicker and easier for warranty issues to be resolved.
Contact Rodenstock: (AUS) 02 9748 0988 
Shamir Australia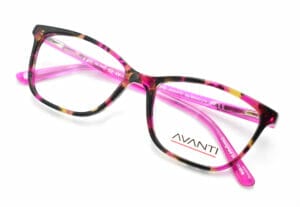 Shamir Australia's affordable frame and lens offering includes Avanti's best-selling frames and Shamir's Australian made high quality lenses.
On trend and broad ranging to suit any wearer, Avanti's frame collection combined with Shamir Australia's lenses also offer practices the advantages of:
Fast production times as all Avanti frames are held onsite at Shamir,
Free freight when sending frames to Shamir, and
Competitive prices with great margins.
Contact: Shamir (AUS) 1300 553 465
CR Surfacing
CR Surfacing Laboratories works closely with Frames Etcetera, OptiqueLine, Little 4 Eyes, Ugly Fish and Spy Optic to supply practices with an extensive range of optical frame and lens packages. Frame brands available to be packaged with lenses include Tomato, Star Wars, Marvel Spiderman, Marvel Avengers, Disney Princess, Spinach and Ugly Fish frames for your little patients, as well as Gemini Essentials, Gemini Collection, Maze and Spy frames for adults. CR Surfacing also offers a range of safety eyewear packages with certified Scope Safety frames.
Contact: CR Surfacing (AUS) 03 8795 9111 
Optique Line

Optique Line has partnered with some of Australia and New Zealand's most reliable and reputable lens laboratories – CR Surfacing and Rodenstock – to provide independent optical retailers with impressive frame and lens packages featuring the Gemini Collection and Gemini Essentials (pictured) ranges. These offer a diverse selection of budget-friendly yet stylish frames fitted with quality lenses at a packaged price that enables practices to stay competitive when offering a solution to a price-conscious customer.
Contact: Optique Line (AUS) 03 9853 0796 
Instyle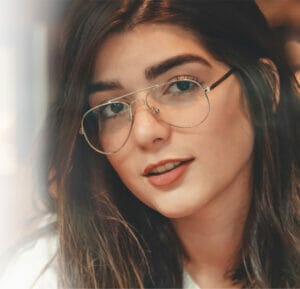 Instyle's modern, affordable frames are made from quality materials and offer a professional, well-designed look.
The range comprises over 100 different styles and colour options, with something to suit everyone's needs – from the busy professional to the trendy student.
Budget friendly Instyle frames are available through Opticare's frame and lens package range. They can also be ordered on consignment to your practice.
Contact: Opticare (AUS) 1800 251 852