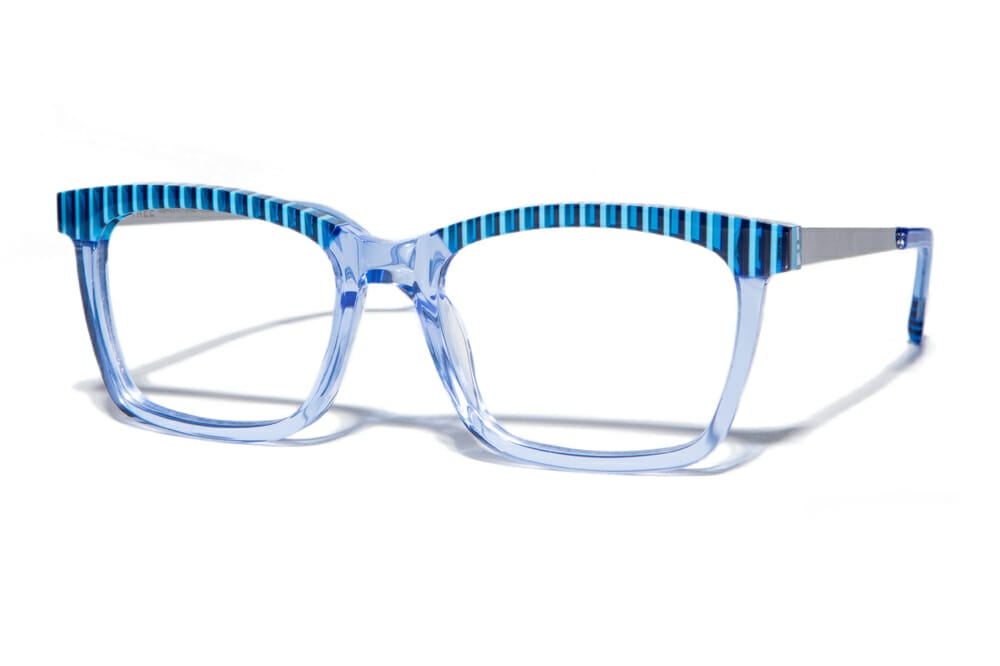 Tree Spectacles has launched two new capsules made from eco-friendly acetate and Japanese stainless steel.
Pictured is one of three women's frames from the Stripes Capsule which showcases the Italian brand's characteristic lightweight chic style.
Available in four colours, the new tones are soft and Spring-infused, with highlights including chic transparencies in pink, light blue and grey, and stainless steel temples in shiny silver or shiny gold. A unique 'pop' inspired 'stripe' effect on the upper rims creates a three-dimensional front.
Visit: www.treespectacles.com