More than 140 years ago, Josef Rodenstock proposed that sight defects are not a disease but "can be understood by examining the system of vision in its entirety". With that, he introduced the world to the first framed spectacles of the modern era… and commenced his company on a path of continuous research and development.
Although there is still much to learn, after 140 years studying the visual system, Rodenstock has developed DNEye technology, which is enabling the manufacture of "masterpieces of precision and superb craftsmanship" – high-end frames and lenses that offer precise vision while espousing fashion and functionality for the contemporary customer.
With a leader like Josef Rodenstock – a man renowned for his revolutionary thesis which suggested that sight defects are not an illness but can rather be corrected using the required lenses – it's hardly surprising to discover that the Rodenstock name quickly spread far and wide. By patenting the first modern framed spectacles, not only did Mr Rodenstock instantly rise up to become the court optician of the German Emperor, he was also considered a pioneer of vision. Responsible for laying the foundation of the Rodenstock brand's success story, Mr Rodenstock's ethos remains relevant to the company's current values.
As a modern brand rooted in history, Rodenstock is proud to maintain a defined profile which draws on the past while still remaining in touch with the latest trends
THE RODENSTOCK WAY
Rodenstock is proud of its customer base, describing them as "open-minded and honest customers who set the standards for the quality eyewear they desire. They want products that are long-lasting, comfortable, suited to their face shape and general aesthetic, as well as provide exceptional value for money".
In designing for these customers, Bettina Bubel, lead designer for the Rodenstock Eyewear brand, says the end result is the perfect fusion of functionality and fashion, with each collection reflecting the essence of German quality and engineering skill.
"For us, the good look of a frame on a person's face is as important as their ability to see better – design is therefore more than just aesthetics. It means spectacles must be perfect from a functional point of view," said Ms Bubel.
As a long-time wearer of glasses herself, Ms Bubel studied product and jewellery design and became enthusiastic to design her "own" frames. After joining Rodenstock in 2011, her dream became a reality. In collaboration with Rodenstock's team of freelance designers, Ms Bubel is now responsible for the creation of their iconic designs. With a finger on the pulse, she seeks inspiration from current trends, vintage frames, fashion, architecture, jewellery and life experiences to produce award-wining eyewear.
"I also like to seek inspiration from the many different faces that I encounter in everyday life and on the way to work," she said.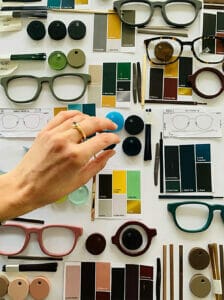 Over the last 20 years, the company has won more than 60 design prizes, including the Red Dot Award in 2016 for product design and an iF design award in 2017 for the R7054 Rodenstock frame, which features an innovative titanium cylinder hinge.
THE NEW WITH THE OLD
As a modern brand rooted in history, Rodenstock is proud to maintain a defined profile that draws on the past while still remaining in touch with the latest trends.
The award recognition says it all – it's evident Rodenstock has an iconic style that has been well received since the brand's inception in 1877. A prime example of this is one of their newer launches – the model 'Senator', released in January 2021 – which reinvigorates the glasses worn by famous jazz musician Frank Sinatra.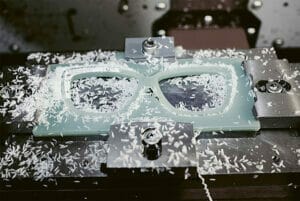 The 'Senator' encapsulates the entertainer's refined gentlemanly style, along with his exclusive and distinctive taste in eyewear in a timeless, square shape frame which Rodenstock considers to be a true fashion statement in the contemporary fashion climate.
THE DIFFERENTIATING FACTOR
Beyond the brand's creative fashion forte, The Rodenstock Group, headquartered in Munich, Germany, is well regarded as a global leading manufacturer of premium ophthalmic lenses and frames. With a team of around 4,900 people worldwide, including representatives in 85 countries and production plants at 14 locations across 13 countries, the company has a strong foothold in the global market, allowing them to remain relevant and at the forefront of new technology.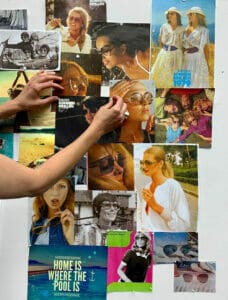 With an eye for innovation, Rodenstock has a comprehensive range of services encompassing a variety of products and brands. The epitome of this is 'B.I.G. Vision For All – Biometric Intelligent Glasses', a paradigm shift in individual progressive lenses whereby lenses are produced based on an individual's unique eye measurements. This allows the biometrics of the whole eye to be determined and the data points to be used to construct a custom lens that is accurate to the micrometre. For the customer, this equates to sharp vision at all angles, no matter where they look.
SUSTAINABILITY ON THE HORIZON
Made with love and an eye for detail, all Rodenstock frames meet quality standards and are developed in Germany, from materials that support the unique design features of each frame. Beyond this, with a customer-base now calling for sustainable products, Rodenstock's environmentally-friendly future looks bright. The brand is currently working on an innovative eco-friendly material expected to be launched soon.
On the fashion front, rumour has it that timeless vintage inspired styles will remain on trend, especially thin metal frames. With this in mind, Rodenstock plans to expand their highly successful retro concept. Watch this space.
Contact: Rodenstock (AUS) 02 9748 0988