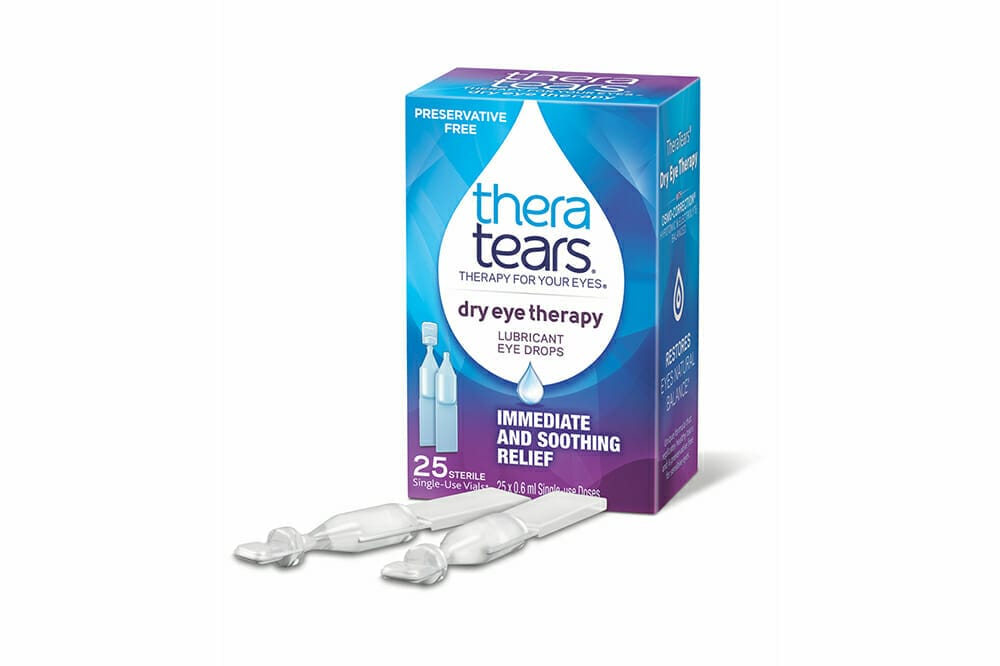 TheraTears is used in dry eye treatment and is available in drops for daytime use and gel for night time use. TheraTears Gel is highly recommended for Ortho-K use, and the viscosity provides excellent comfort with overnight wear.
Irrespective of the cause of dry eye, the result is the same: a loss of homeostasis and hyperosmolarity. TheraTears hypotonic and unique electrolyte-balanced formula has been shown to reduce osmolarity over time i.e. the hypotonicity lowers the salt content, allowing the solution to rehydrate the eye.
Osmolarity of TheraTears is 188, and after eight weeks' use, it has shown that a return to normal tear osmolarity can be achieved (normal tears have an osmolarity of 302).
TheraTears lubricant is designed to provide 'saturating dosing' for maximum efficacy.
Contact: Contact Lens Centre Australia (AUS) 1800 125 023