Are you ready to shop?
As you are aware, O=MEGA21 was unfortunately cancelled due to the ongoing pandemic.
But that doesn't mean you need to stop exploring new eyewear collections, accessories and equipment, planning for the coming months or buying up big. In fact far from it, because if there's one thing that recent history has shown us, lockdowns create demand and once everyone is allowed to get out and about they will be ready to buy.
That's why we've brought you a selection of the latest and greatest frames, lenses and contact lenses from all the amazing distributors you would have visited at O=MEGA21 in Melbourne.
Take a look, compare and contrast here online, then check through to each distributor's website for more.
Enjoy!
OVVO
OVVO's new model 5017 weighs only 17g and features screwless hinges that can withstand a pulling force of over 40kg without misshaping. This is due to the surgical steel and titanium composite material, first developed for use in the European Union space program. The nose pads and temple tips are made with medical-grade silicone, making the frame truly hypoallergenic. OVVO frames are made in the company's factory in Poland.
Contact: Aaron's Eyewear  (AUS) 07 3367 8447
Website: aaronseyewear.com.au
Maui Jim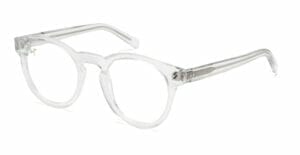 Maui Jim Eyewear will introduce the stylish MJO2303, featuring their newest ophthalmic frame material, Hexetate. Hexetate combines the beauty and colour richness captured in acetate, in a final product that is lighter and more flexible than acetate frames similar in size.
Contact: Maui Jim (AUS) 02 9452 5575
Website: mauijim.com
Ugly Fish Eyewear
Ugly Fish Eyewear now offers a range of blue light spectacle frames that help filter certain high energy visible (HEV) light frequencies from digital screens to alleviate symptoms like tired eyes, sleepiness and exhaustion. All glasses in this range are also RX-able to allow prescription lenses to be fitted.
Contact: Piranha Eyewear (AUS) 02 4284 7888
Website: uglyfisheyewear.com
PSG Eyewear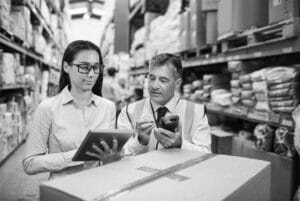 PSG Eyewear is Australia's and New Zealand's largest supplier of certified prescription safety glasses, providing the best protection and vision through the widest range of safety frame and lens choices.
Contact: PSG Eyewear (AUS) 1800 066 519
Website: www.psgeyewear.com.au
Rodenstock
Rodenstock has released its 2021 Eyewear Collection, Signature Line, celebrating a 'revival' of its classics combined with innovation.
The new range draws inspiration from the 1970s. This collection stands for Rodenstock's most important values: style, quality, innovation, attention to detail and heritage. The Signature line endorses what the brand describes as "cool style, superb quality", with lightweight titanium frames. Additionally, coloured RXP elements create an authentic and distinctive overall look.
Contact: Rodenstock (AUS) 02 9478 0988
Website: rodenstock.com
Safilo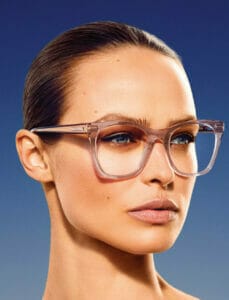 Safilo has a portfolio of almost 20 brands covering every segment in the market, from fashion luxury to lifestyle, sports and outdoor and the fast-growing mass cool. This distributor provides a one-stop solution.
Contact: Safilo (AUS) 02 9540 0500
Website: safilo.com
The Elusive Miss Lou
With beautiful, wearable shapes in exciting hand-drawn fabric patterns, The Elusive Miss Lou is a dramatic new addition to the Australian optical landscape.
Contact: The Elusive Miss Lou (AUS) 0414 908 841
Website: theelusivemisslou.com
Bolle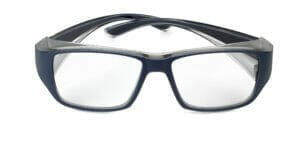 Bollé Safety's latest model of prescription safety eyewear – Klassee – combines bio-sourced materials with side protections on the top and on the bottom of the frame.
All eyewear In Bollé Safety's new 'Excellence' program has been designed to offer the wearer an excelled choice of styles as well as being lightweight and comfortable.
Contact: Bolle Safety (AUS) 03 8558 1006
Website: bollesafety.com.au
Furla
Discover Furla's latest styles shapes and shades. Fun and delicate like a forest breeze, they are ripe for this season's picking.
Contact: De Rigo (AUS) 02 9428 1500
Website: derigo.com.au
Instyle
Instyle Plus luxury eyewear is modern-looking and elegant with frames made from high-quality materials. Experience them for yourself.
Contact: Opticare (AUS) 1800 251 852
Website: opticare.com.au
Mondottica
Mondottica's brand portfolio – comprising Scotch and Soda (pictured), Christian Lacroix, Joules, Ted Baker and Mako – offers a wide range of eyewear designs for everyone. With optical and sunglass options, the collections provide styles that are versatile and unique.
Contact: Mondottica (AUS) 02 8436 6666
Website: mondottica.com
Little 4 Eyes
Little 4 Eyes presents a range of fashionable, well-fitting eyewear for children. From the colour and vivacity of Agatha Ruiz De La Prada to the smart and sophisticated appeal of Tartine et Chocolat, there are shapes and styles to help children feel happy and confident in their new frames.
Contact: Little 4 Eyes (AUS) 03 9448 8933
Website: little4eyes.com.au
Idol Eyes
Idol Eyes will present Baby Wrapz 2 at O=MEGA21. Described as the "world's first convertible baby sunglasses" they allow for easy tool free conversion from headband to temple tips with a unique quick clip system. The brand is also home a large range of high quality spectacle accessories to suit everyone from toddlers to adults.
Contact: Idol Eyes (AUS) 02 9899 9288
Website: idoleyes.com.au
Ryan Adda
Ryan Adda was created to bring a relaxed and fashion forward range of eyewear to the market, appealing to men and women in all stages of life. Each Ryan Adda piece has a unique story, having been inspired by the beauty around us, and crafted with functionality top of mind. The One collection design draws inspiration from the characteristics of the basic elements of earth and metal.
Contact: Asia Contacts 1 (AUS) 0413243782
Website: ryanadda.com
augie Eyewear
Australian designed and owned augie Eyewear specialises in cool frames for kids.  Simple designs with maximum comfort, this is eyewear that kids love to wear.
Contact: augie Eyewear (AUS) 0403 560 370
Website: augieeyewear.com.au
Jukurrpa Designs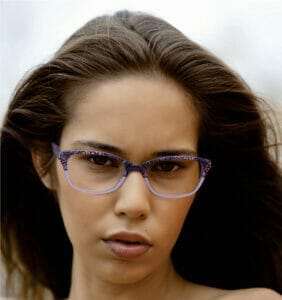 Jukurrpa Designs range of spectacles are designed with Aboriginal artwork from Warlukurlangu Artists of Yuendumu under a special licence agreement, where 10% of every sale goes back to the artists and their community.
Contact: eyesaBOve (AUS) 0402 353 912
Website: eyesabove.com.au
Noo Eyewear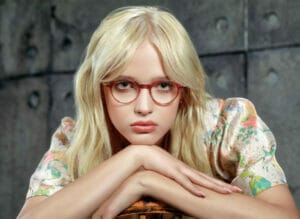 Noo Eyewear presents a range of renowned eyewear collections, comprising Masunaga (pictured), François Pinton, Natalie Blanc, Blanc, Monsieur Blanc, KreuzbergKinder, Eyecroxx and Exalto. Each collection presents comfortable designs featuring the latest trends in fashion.
Contact: Noo Eyewear (AUS) 03 9523 1991
Website: nooeyewear.com.au
ProOptics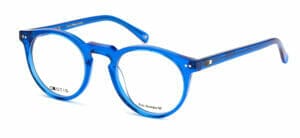 ProOptics is bringing a taste of the Mediterranean to Australia, with incredible eyewear from the brands l.a.Eyeworks, Otis Optical and David Spencer Eyewear.
Reach out to the team to explore new releases from their outstanding designer collections including their latest collections, Jisco Eyewear from Spain and Otis Optical from Australia's very own West Coast.
Contact: ProOptics (AUS) 02 8007 6041
Website: prooptics.com.au
Zeal Optics
The new Lolo Sunglass from Zeal Optics seamlessly connects the brand's passions for function, fashion and sustainability in a style that will inspire you to explore more. With its midsize geometric design, made using Zeal's proprietary plant-based Z-Lite thin injection process, Lolo weighs in at less than 30 grams and features Ellume pPolarised lenses.
Contact: Zeal Optics (AUS) 0418 522 216
Website: zealoptics.com
Proavenz
ProAvenz is a wholesale distributor of optical lens and optical supplies in Australia. The company has a comprehensive range of premium quality stock and grind lenses to offer.
Contact: Proavenz (AUS) 0430 840 228
Website: proavenz.com.au
Tokai Optical
Tokai Optical has been producing never-seen-before lens designs in Japan since 1939. The 1.76 refractive index, the EyeCare design, Lutina, Medical Filter CCP, Neuroscience Technology – and most premium coatings – are just some of the many innovative Tokai Optical products available to you today. These products come with an easy ordering system and timely support to meet your needs.
Contact: Tokai Optical (AUS) 1800 864 886
Website: tokaiopt.com
Opticare Blue Guardian
Opticare offers Blue Guardian, a blue light-blocking lens providing UVA and UVB protection. It is available in Sunmatic, apt for outdoor use, and in Clearpro Relax, great for frequent computer users.
Contact: Opticare (AUS) 1800 251 852
Website: www.opticare.com.au
OSA Presbyopes
Today's presbyopes are more active than ever and they don't want their vision to slow them down.  Whether at work or at play, OSA offers the latest optical solutions and marketing support so your practice can meet the needs of this key patient group.
Contact: OSA (AUS) 02 9714 4564
Website: osalens.com.au
OSA Pulseo
Pulseo lenses are optimised for use with multiple digital screens, aiding focusing when switching from near and mid-distance vision. Activ' Boost technology, helps Pulseo cut visual fatigue by aiding accommodative effort when using digital devices for extended periods of time.
To take into account the wearer's near convergence, the inset varies according to the prescription for easier focusing and improved comfort for near vision tasks.
Contact: OSA (AUS) 02 9714 4564
Website: osalens.com.au
Varilux
Varilux believes that vision should never hold people back. Varilux lenses can be personalised to give sharp, clear and comfortable vision even to the most complex visual needs and allows patients to transition seamlessly from near to far vision with every detail in sharp focus.
Contact: Essilor Australia Laboratory Group (AUS) 02 9714 4564
Website: essilor.com.au
Zeiss
Zeiss DuraVision BlueProtect UV manages blue light intensity for clear lenses, and can help reduce digital dazzle. This lens coating is specifically designed to reflect a portion of high-energy blue light while maintaining transition of good blue light required for normal colour vision, a natural circadian rhythm and wellbeing. Zeiss's ultra-smooth Clean Coat is dirt- and water-repellent, and the anti-static layer prevents dust and lint build up – keeping the lenses cleaner for longer and making them easier to clean.
Contact: Zeiss (AUS) 1300 365 470
Website: zeiss.com.au
Hoya Vision
Hoya Vision celebrates optometrists as visionaries who use their technical expertise, knowledge, experience, and quality of care to change how thousands of people see, every day – giving the greatest gift… the gift of vision.
Talk to Hoya Vision about all their latest lens technologies, and innovative tools designed to help educate staff, better connect with patients and assist visionaries to navigate the changing industry, future proofing their business.
Contact: Hoya Account Manager
Website: hoyalens.com.au
Transitions
Transitions Optical offers the latest leading photochromic technology innovations, along with resources available for practice use.
Contact: Transitions Account Manager
Website: transitions.com/en-au
Dispensing Tools for the Digital Age
Rodenstock
Introducing the B.I.G. Precision Hub. Everything you need to know about Rodenstock's journey towards biometric precision, in producing lenses based on a complete biometric model of each individual eye.
Contact: Rodenstock (AUS) 02 9478 0988
Website: rodenstock.com
Zeiss Visufit 1000
The digital age will redefine optometry practice. Customisation and convenience will become key elements of differentiation for your practice. Explore new opportunities when you reach out to Zeiss, including Zeiss Visufit 1000. Quick and easy to use, it provides consumers with a pair of spectacles perfectly fitted to their needs, from frame comparison, digital centration to virtual try-on of frames in 3D.
Contact: Zeiss (AUS) 1300 365 470
Website: zeiss.com.au
Essilor Patient Journey
Essilor takes a holistic approach to supporting all areas of a practice with pioneering technology. The company supports an exceptional patient experience through the entire optical journey; before entering the practice, during the eye examination, to lens and frame consultation and receiving new glasses.
This year, Essilor is particularly excited to share a breakthrough in the patient journey – an accurate vision experience, based on a new subjective refraction that is integrated into its premium Essilor lens designs.
Contact: Essilor Australia Laboratory Group (AUS) 02 9714 4564
Website: essilor.com.au
CooperVision MyDay Multifocal
MyDay multifocal is the latest innovation from CooperVision. MyDay multifocal features the innovative three add CooperVision Binocular Progressive System, that uses different lens designs to optimise vision for all levels of presbyopia. With simplified fitting, optimal visual acuity at all distances, and comfortable wear for exceptional performance, success is simple with MyDay multifocal.
Contact: CooperVision Account Manager
Website: coopervision.net.au
Menicon
Menicon's Miru 1Day Flat Pack is eight times thinner than conventional blister packs – resulting in 80% less raw material required. At barely 1mm thick, each foil blister pack is designed to minimise lens handling so contact lenses can be worn with confidence and comfort.
Alpha Ortho-k – high oxygen-permeable hard contact lenses have a special design on the inner surface to help improve myopia by correcting the corneal shape and making it flat while sleeping. The corrected corneal shape is maintained for a certain period of time after removal of the lens, which enables comfortable, clear vision with unaided eyes during the day.
Contact: Menicon Representative
Website: menicon.com
Visioneering Technologies Inc
The NaturalVue (etafilcon A) Multifocal 1 Day contact lens has a unique centre distance, extended depth of focus (EDOF) design. Featuring patented Neurofocus Optics Technology, the lens design delivers a wide range of clear vision for presbyopes, and has been shown to significantly slow the progression of paediatric myopia.
Contact: VTI Account Representative
Website: www.vtivision-au.com
Johnson & Johnson Vision
Johnson & Johnson Vision's Acuvue Oasys Multifocal with pupil optimised design has a unique optical design system that is optimised by incorporating the natural pupil variation that occurs across the refractive error range and in patients as they age.1
According to J&JV, you can expect great comfort i.e. in 29 clinical studies posted on www.clinicaltrials.gov*, the Acuvue Oasys brand family of contact lenses has never been beaten in comfort. In terms of overall fit success, you can expect 94% of patients successfully fit using four lenses or less.2
References
* www.clinicaltrials.gov is a website maintained by the NIH. The 29 clinical studies evaluated subjective comfort as a primary or secondary endpoint for Acuvue Oasys brand 2-weekly family and for Acuvue Oasys 1-Day with HydraLuxe Technology. Review conducted as of April 25, 2021.
JJV Data on File 2021. Acuvue Pupil Optimised Design Technology: JJVC Contact Lenses, Design Features, and Associated Benefits.
JJVC data on file 2015. 1-Day Acuvue Moist Multifocal Fit and Performance
Contact: Johnson & Johnson Vision Account Manager
Lacritec
Lacritec is a systemic treatment for dry eye, an effective adjunct to eye drops and a great solution for those who are not obtaining adequate relief from drops alone. Lacritec uniquely combines a pharmaceutical grade fish oil with borage oil, together with the proven benefits of flax seed oil. Lacritec 60 capsule packs now have the reorder phone number removed, and the Lacritec economy pack is a cost-effective option for patients on continuing treatment.
Contact: Stiltec (AUS) 1800 622 883
Website: lacritec.com.au
Optica AZ
Optica AZ is a premium eye formulation that supports and maintains healthy eye function and vision. Each capsule contains carotenoids Lutein and Zeaxanthin, Alpha lipoic acid, Zinc, and AstaReal Natural Astaxanthin, a carotenoid antioxidant.
Contact: Opticare (AUS) 1800 251 852
Website: opticare.com.au
Optica Life Accessories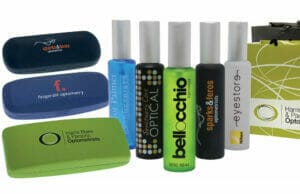 Optica Life Accessories offers a complete design and branding service across a quality range of products, including cases, solutions, microfibre cloths, retail bags, lens care kits, lens cleaning tissues and labels, all covered by a two-year manufacturing warranty. Products can be branded in single or full colour, or even debossed, depending on the item. There are multiple cloth and solution sizes and types to choose from, and a wide variety of stock case models which can be mixed and matched to meet a 100-unit minimum order quantity. Optica also has an extensive range of quality, affordable, unbranded accessories available for retail and add-on sales.
Contact: Optica Life Accessories (AUS) 1800 199 860 or (NZ) 0508 963 333
Website: opticaaccessories.com
MD EyeCare
MD EyeCare is passionate about supporting practices with optometry focused eye supplements. MDeyes Once Daily Capsules help to support macular health. Blister-packed with calendar labelling, this popular formulation is widely recommended by eyecare professionals for macular health. DRYeye Forte is a patented formula featuring pharmaceutical grade re-esterified omega 3 fish oil balanced with GLA, vitamin D3 and antioxidants. DRYeye Forte provides powerful systemic and anti-inflammatory relief for dry eyes.
Contact: MD Eyecare
AUS) 1300 952 001 or (NZ) 088 443 652
Website: mdeyecare.com.au
Magnifiers
Daylight's Halo Go, a portable rechargeable LED magnifier, provides consistent brightness for eight hours, has 2.25x lens plus 4x bifocal, folds flat and can be used for many occupational, craft and hobby tasks.
Contact:  Magnifiers Australia 03 8756 0900
Website: magnifiersaustralia.com.au
The I.C.P IDRA – Ocular Surface Analyser
The I.C.P IDRA is an ocular surface analyser that delivers a comprehensive range of qualitative tests and quantification reports for dry eye diagnosis. This impressive ocular surface analyser delivers vivid anterior eye imaging, auto interferometry analysis for lipid layer thickness, tear meniscus height, auto non-invasive tear break-up time (NIBUT) mapping, 3D meibography imaging, auto quantification and classification of meibomian gland dysfunction and blink rate detection. Furthermore it delivers pre- and post-treatment trend reports with graphs for easy interpretation and much more.
The IDRA is extremely compact and versatile for slit lamp mountable use, or can be used stand-alone with an optional base and head rest.
Contact: BOC Instruments (AUS) 02 96437888
Website: bocinstruments.com.au
iCare EIDON UWF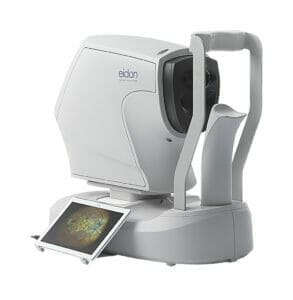 The iCare EIDON UWF is the first TrueColor confocal system that combines the best features of a scanning laser ophthalmoscope with those of standard fundus imaging and ultra widefield (UWF) optics. With superior edge-to-edge diagnosable detail, the EIDON's wavelength provides high resolution imaging, even through cataracts. It also images an UWF view, dilation free, through a 2.5mm pupil.
The iCare DRSplus retinal camera offers TrueColor confocal scanning retinal imaging, and advanced automation with retinal eye tracking for high-resolution, high contrast, full colour imaging through small pupils (2.5mm) and cataractous eyes and media opacities. The TrueColor confocal scanning slit technology offers unmatched image clarity and colour, far exceeding other available technologies.
Contact: Designs for Vision (AUS) 02 9509 8100
Website: dfv.com.au
Oculus Myopia Master
The Oculus Myopia Master is the world's first device to combine all the important measurements for myopia management (axial length, refraction values and central corneal radii).
Additionally, the Myopia Master creates a myopia report for each patient, giving consideration to myopia risk factors such as myopic parents, time outdoors or time on near-vision activities. The Myopia Master provides everything needed for expert myopia management.
Contact: Designs for Vision (AUS) 02 9509 8100
Website: dfv.com.au
Visioffice 3.0
Essilor's Visioffice 3.0 is the benchmark in digital technology and lens personalisation.
Easy to use for the practitioner, and impressive for the wearer, the Visioffice 3.0 includes Eyecode to find the centre of rotation of the eye in 3D; H3D to take the patient's natural head posture with a 3D scan of the patient's eyes, head and eyewear; frame data measurements; and baseline measures for Near Vision Behaviour for full lens personalisation.
Contact: Essilor Australia
Website: esslior.com.au
Eyeruler 2
Eyeruler 2 is a compact yet powerful tool that uses algorithms and technology born from the Visioffice. Ultra-lightweight and easy to use; it works on a broad range of iPads; includes embedded plug and play technologies, is Bluetooth compatible; and it links to the Near Vision Behaviour app.
Contact: Essilor Australia
Website: esslior.com.au
Eschenbach Magnifiers
Magnifiers Australia has a combined 60 years' experience with Eschenbach magnifiers and Daylight lighting. Reach out to find out about their new product and training offers and see how easy and rewarding magnifiers can be for your practice. Don't miss the opportunity to differentiate your practice from the crowd and grow your business.
Contact: Magnifiers Australia (AUS) 03 8756 0900
Website: magnifiersaustralia.com.au
Eyetelligence Assure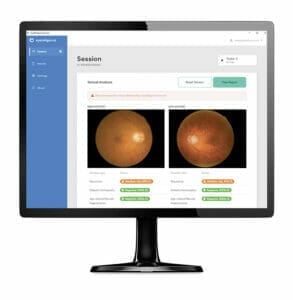 Introducing Eyetelligence Assure, inexpensive clinical decision support software that analyses retinal images for features of the three major blinding eye diseases; glaucoma, referable neovascular age-related macular degeneration and diabetic retinopathy (the latter includes a grading in the clinical report).
This support software for optometry helps you make clinical decisions with speed, accuracy and confidence. Traffic light results make it easy for all clinicians and staff in your practice to screen for disease and monitor progression, no matter their level of expertise or experience. And, it fits seamlessly into your workflow using existing equipment to help ensure consistent care by all staff and improve efficiency by qualifying appropriate in-clinic tests. Explore Eyetelligence Assure with a free one-month trial.
Website:  eyetelligence.com.au
Medmont Meridia
The medmont meridia advanced topographer advances the E300's globally trusted 20-year legacy of expertise, reliability, and best-in-class accuracy. The next generation in excellence is a single multi-modal system, including a suite of dry eye applications, that aims to empower practitioners to elevate and broaden patient health.
Contact: Medmont (AUS) 03 9259 0800
Website: medmont.com
Huvitz HOCT-1/1F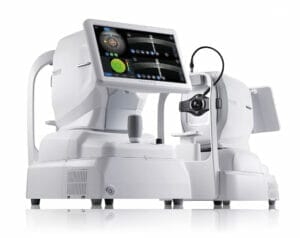 Huvitz HOCT-1/1F is a fundus camera, personal computer, and optical coherence tomographer in one compact system that provides great value and insight for ophthalmology clinics. It scans hi-res images of the retina which can be used for early diagnosis of diabetic retinopathy, glaucoma, and other diabetic eye diseases.
Contact: Opticare (AUS) 02 9748 8777
Website: opticare.com.au
Monaco
Contact Optos to find out about Monaco, the only ultra-widefield retinal imaging device with integrated spectral optical coherence tomography (OCT). Monaco produces a 200° single-capture optomap image in less than half a second and also provides cross-sectional 40° OCT views of retinal structures. The device comes with Optos Advance browser-based image review software and offers the following image modalities: colour, autofluorescence with green laser, widefield line scan, widefield rasta scan, retinal nerve fibre layer circle scan, optic nerve head topography, and retinal nerve topography.
Contact: Optos Australia (AUS) 08 8444 6500
Website: optos.com
B.I.G Vision for All
Rodenstock recognises that people, as individuals, have eyes of different shapes and sizes. That means to ensure the sharpest possible vision, we need to create lenses based on every person's individual eye measurements. Rodenstock determines the biometrics of the whole eye using its ground-breaking DNEye scanner. The measurements across several thousand data points are used to determine eye length and are integrated directly into the lens, orchestrating a construction process that results in the world's most precise lens.
The biometric eye model enables Rodenstock to precisely hit the shape vision centre of every individual eye. This provides people with the sharpest vision possible at any angle or with every gaze, both in the glasses' peripheral zones and at distances from mid, near and far.
Contact: Rodenstock (AUS) 02 9748 0988
Website: rodenstock.com
Topcon Harmony Data Management
Topcon Harmony is a web-based data management solution that allows all examinations to be viewed simultaneously, regardless of examination type and device brand, delivering a more streamlined process to diagnosis and management. Harmony provides total connectivity, giving you the freedom to select the best devices so you can provide quality eye care for your patients.
Contact: Topcon (AUS) 0400 823 964
Website: topconhealth.com.au
Zeiss
Zeiss has plenty of new technology to get you excited. The Clarus 500 (pictured) is a next generation fundus imaging system that provides a true colour, high resolution and ultra-widefield image, minimising lid and lash artefact for greater clinical confidence.
The Zeiss Cirris 6000 is a next-generation optical coherence tomographer delivering high-speed image capture (100,000 scans per second) with wider field of view and high definition imaging detail.
The Humphrey Field Analyser 3 (HFA3) now offers reduced patient testing time and more information in the central visual field with SITA Faster 24-2C and the ergonomic SL800 slit lamp, featuring apochromatic Zeiss optics, extensive illumination options and remarkable true-to-life colour.
Contact: Zeiss Account Manager
Website:  zeiss.com.au
Optimed
Essilor Instruments' Vision-STM 700 refraction station features an ultra-compact design and unique immersive experience, bringing new possibilities to significantly boost practice business.
Designed to meet the world's growing demand for refraction due to lifestyle changes, intensive screen use and aging populations, the Vision-STM 700 value lies in generating extra refraction capacity without the need for additional space. It incorporates all of Essilor's advances in refraction technology and pushes the boundaries even further.  It succeeds in concentrating a full refraction room into an immersive station, thus gaining space while expanding traffic by offering patients a totally new experience.
Contact: Optimed
Website: optimed.com.au
Topcon Chronos
Device Technologies is distributing Topcon's latest technological breakthrough – the Topcon Chronos, which combines binocular auto-refraction keratometry with binocular subjective refraction and visual acuity in a single instrument that occupies minimal space.
Chronos also features SightPilot software, which simplifies eye examinations and facilitates delegation. It is time to re-invent refraction! Visit Device Technologies for a personalised demonstration.
Contact: Device Technologies (AUS) 1300 338 423
Website: device.com.au