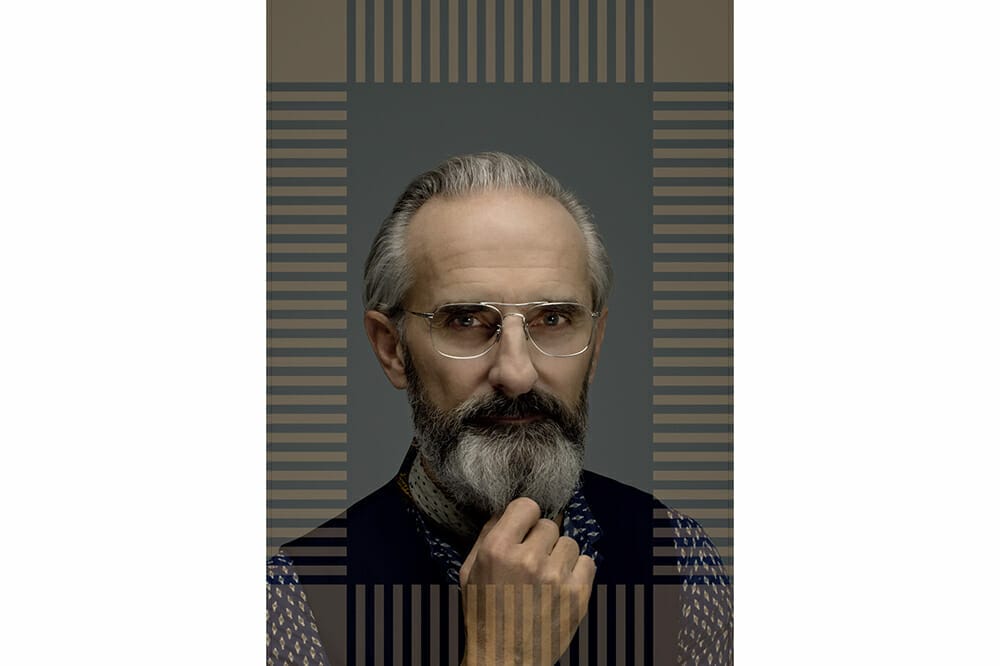 Your customers entering and navigating the fifth decade of their lives and beyond are primed and ready to spend big on high-quality, stylish frames to reinvigorate their appearance and complement their maturing features.
With over a quarter of the Australian population (approximately 34%) over the age of 50, this growing demographic most likely accounts for a substantial portion of your customer-base. Yet there is a notable marketing 'blind spot' when it comes to how advertising targets and communicates with the over 50s.
By offering and promoting a range of frame shapes and styles, both timeless and on-trend, your practice can seize this market potential. Providing this demographic with new and exciting designs to reinvigorate and excite will help to erase the stigma associated with ageing, and enhance your customers' self-confidence.
It seems to be common knowledge these days that the Australian population is getting older. In fact, the Australian Bureau of Statistics has found that, like most developed countries, Australia's population is ageing as a result of sustained low fertility and increasing life expectancy.1
it's important to be aware that your mature customers want high quality frames and are not afraid to spend more to acquire them
According to a report released in 2019 by an Australian and New Zealand-based marketing consultant, WPP AUNZ, Australians over the age of 50 have the highest levels of private wealth (50%) and disposable income (46%).2 With this money burning a hole in their pockets, this key demographic is becoming increasingly comfortable with their financial situation and is entering a stage of life where spending big on quality products is viewed as both a well-earned luxury and, when it comes to health, an uncompromisable necessity.
Compounding this, as we dip in and out of pandemic induced lockdowns, retail spending patterns have also changed. Dubbed 'retail therapy', research by the Monash Business School's Australian Consumer and Retail Studies (ACRS)3 found that, during the COVID-19 pandemic, people frequently indulged in retail spending to help them 'feel better' during uncertain times. The study revealed two-thirds of shoppers (66%) consistently reported that they felt moderately to a great deal happier, in control and a level of normalcy while shopping for non-grocery retail products, both online and in physical stories.
Teetering on the line of accessories – which accounted for 59% of retail purchases, and personal care – which accounted for 37%; are glasses, the perfect product to conquer lockdown lows and reinvigorate consumer morale. Feeling confident in a new pair of frames is now more important than ever for your maturing customers.
DISTINGUISHED TASTES
Let it be known that maturity of age does not negate the desire for trendy, fashion forward frames to bring vitality and colour into day-to-day life. Over 50s are by no means out-of-date in their fashion tastes. They're on the hunt for frames that revive their appearance and, consequentially, enhance their self-confidence.
While some consumers may lean towards more timeless, less conspicuous designs with soft, neutral colours, thin frames, and overall minimalistic appeal, others turn the tide on this understated look and reach for bolder designs featuring pops of colour or patterns to transform their eyewear into a statement piece.
Either way, be prepared for people to want to experiment and test the waters with designs that reflect their inner youth and enhance the effect of aging gracefully and in style.
Within the 50 plus age bracket, there remains a prevalence of female consumers compared to male. These women have refined fashion tastes and generally know what colours they do and don't like. However, when it comes to fashion frames, their favourite colour isn't necessarily the one that suits them best or the one they feel more inclined to purchase. They want to try something new – whether that involves stepping outside their comfort zone completely, or becoming more open-minded to the options they'd previously written-off.
Your male customers are no different. They're typically after smart and simple frames that ooze sophistication and present a refined look. To complement grey hair, tortoise-shell frames, featuring earthy tones offset by flecks of honey and amber, typically help instate this classy look.
However, playing it safe isn't always the norm. In fact, with grey hair there is no hard and fast rule of what does and doesn't suit. Excitingly for those embracing their naturally changing hair colour, this silver shade acts as the perfect base to match any frame colour imaginable. Whether that be bold and bright, warm or cool – the options are endless.
Above all, it's important to be aware that your mature customers want high-quality frames and are not afraid to spend more to acquire them. This demographic expect more from their purchases in every aspect of life and eyewear is no exception to the rule. Stocking brands with a good reputation, coupled with your understanding of this demographic's needs and desires, will help your customers make a more confident decision when purchasing their new frames.
References 
Australian Bureau of Statistics, 2019, Twenty years of population change, <https://www.abs.gov.au/ausstats/abs@. nsf/0/1cd2b1952afc5e7aca257298000f2e76 
WPP AUNZ, 2019, New report reveals Australia's marketing blank spot: the over 50s <https://www.wppaunz.com/Media/ Australias-marketing-blind-spot-the-over-50s 
Monash University, 2020, Shopping during COVID-19 made us feel better, https://www2.monash.edu/impact/ articles/retail/shopping-during-covid-19-made-us-feel-better
Louis Marcel

Louis Marcel has built a reputation for quality, refined eyewear that caters exclusively to the discerning, mature woman. The collection features gorgeous Italian acetates, titanium, a number of petite sized models and enough 'bling bling' to make your heart 'sing sing'.
Contact: Aaron's Eyewear (AUS) 07 3367 8447
Furla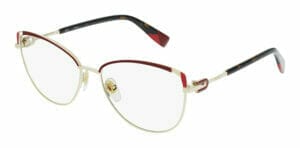 Furla stands for contemporary seniors who value finer details, luxury quality and comfortable fitting. This high quality feminine inclusive luxury brand helps the 21st century adult woman to embody her confident personality.
Pictured is frame VFU441 Col.0357.
Contact: DeRigo (AUS) 02 9428 1500 
JuzVision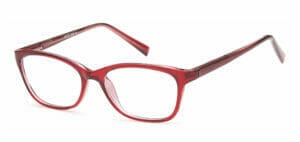 There are a few key indicators that JuzVision look for when choosing frames for mature patients – they need to be stylish, durable and affordable. The frames within its Solo Collection are exactly that, perfect for the fashionable, value-for-money shopper. Update your frame range with Solo, the independent choice.
Visit: www.juzvision.com 
Swarovski
Swarovski's SK5413 cat-eye silhouette is always in style and this season, these frames receive a contemporary twist with sparkling Swarovski crystal fabric on the temples.
Contact: Marcolin (AUS) 02 8456 0946 
Maui Jim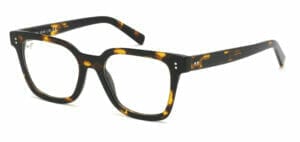 The instant classic #MJO2301 is poised for head-turning looks and all-day comfort in Maui Jim's newest ophthalmic frame material, Hexetate. Hexetate combines the beauty and colour richness of acetate in a final product that is more flexible and 10% lighter.
Improved flexibility lends itself to excellent shape memory once adjusted – even when exposed to high temperatures. While overall more flexible, the surface of this frame is also better able to withstand scratches.
Contact: Maui Jim (AUS) 02 9452 5575
Instyle Plus Eyewear
Instyle Plus Eyewear frames are made with top-of-the-line quality materials. Every frame is set to be a match for those who are after budget-friendly eyewear without compromising comfort and function.
Instyle Plus is available through Opticare's frame and lens package range.
Contact: Opticare (AUS) 1800 251 852
Ozeano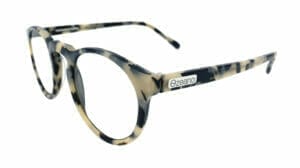 Ozeano Vision offers certified Australianmade sustainable eyewear, ethically handmade from plant-based bio-acetate.
Using traditional artisanal methods, combined with cutting edge innovation, Ozeano produces handmade frames from the finest natural and sustainable materials on earth, and uses the proceeds to fund impactful environmental and social causes.
Contact: Ozeano (AUS) 02 9052 0819 
Paul Taylor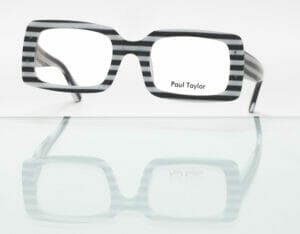 When a fan from the early 90s contacted Paul Taylor expressing his devastation that the Paul Taylor Eyewear frames he purchased almost 25 years ago finally died due to an accident he said, "Paul this design is amazing, it's a chick magnetic".
Now brought back to life with modifications and a retro twist, an appropriate name was required for this new design. A lady from Queensland suggested "Magnetic Chique", so here it is!
This unisex design is available in 15 colours. Built to last a lifetime.
Contact: Paul Taylor info@paultaylor.com.au 
l.a.Eyeworks
Lightweight yet bold in colour and design, l.a.Eyeworks frames are designed to empower 21st century adults to take a chance, be more daring and let their personality shine through. Pictured is Pomfret, with its striking satin finishes on titanium, accented by colourful, intricately crafted acetate components.
Contact: ProOptics (AUS) 02 8007 6041 
Res Rei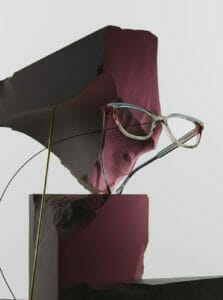 Italian designed and handcrafted eyewear label Res Rei launched in 2012. Since its inception Res Rei has continued to evolve its unique designs and exciting acetate colourways. Craftsmanship, quality materials and storytelling run through the core of this beautiful range.
Contact: Proper Goods Distribution (AUS) 0402 498 990 
Lunor
A 30-year success story, Lunor is highly regarded as a pioneer in the eyewear industry that's dedicated to a sustainable future. With deep roots in the Northern Black Forest of Germany and a focus on true traditional craftsmanship, each pair of spectacles is unique and crafted from the finest materials, such as gold.
Progress, vision and technology are the main factors catapulting Lunor from its collection of vintage glasses into the future.
Contact: Proper Goods Distribution (AUS) 0406 218 541 
Rodenstock Legacy Collection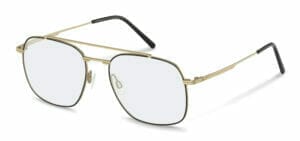 Rodenstock has created a new collection that pays tribute to a great decade.
While the Legacy collection reflects the latest eyewear trends, the designs are inspired by the iconic Rodenstock frames of the 80s. The details on the bridge and temples, as well as the extravagant shapes, are a link to this glorious era. The frames are made of high-quality titanium and finished with unique, on-trend colours.
Contact: Rodenstock (AUS) 02 9748 0988
Oroton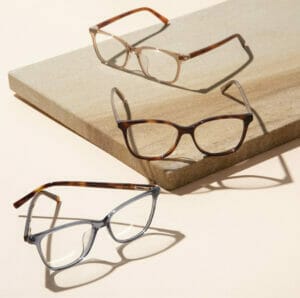 Oroton is synonymous with craftsmanship, accessible luxury and a unique Australian sense of beauty. With over 80 years of commitment to innovative design, using time honoured materials and techniques, Oroton has a long and respected history.
The Hailey optical frame is a medium sized cat eye, handcrafted using luxurious acetate. Lightweight in design, Hailey features moulded nose pads for ultimate comfort. Available in rich translucent acetate colours, this frame is complete with the Oroton gold foil logo on both temples.
Contact: Sunshades (AUS) 02 8303 7300 
The Elusive Miss Lou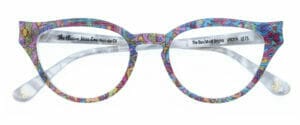 Experiencing The Elusive Miss Lou's wearable artwork, you will feel the excellent craftsmanship, love and dedication poured into every piece, and know that you have a unique, lasting frame to display on your shelves.
Visit: theelusivemisslou.com 
Ugly Fish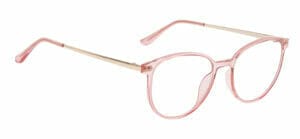 Overexposure to blue light can cause all sorts of issues and yet it's emitted from almost every light-generating device, including our phones, computers, tablets and more – even the sun.
These stylish and affordable Ugly Fish glasses feature blue light filtering lenses, helping to filter certain High Energy Visible (HEV) light frequencies from digital screens to alleviate symptoms like tired eyes, sleepiness and exhaustion. All glasses in the range are also Rx-able, so a script can be fitted.
Contact: Ugly Fish (AUS) 1300 369 574 
Longchamp
The Longchamp LPG Signature is interpreted in a modern way, taking inspiration from the iconic Voyageuse bag that plays with the tone-on-tone version of the monogram. The new bio-injected plastic adds value to the Longchamp collection through a capsule comprising four eco-friendly styles made with new plant-based material – polymers derived from Indian castor oil and beans that ensure minimal environmental impact.
Contact: Marchon Eyewear (AUS) 02 9697 8080 
ic! berlin
To mark the 25th anniversary of ic! berlin and celebrate their invention of screwless stainless steel sheet eyewear, the brand has launched a collection of six new eyewear styles.
The charismatic but wearable shapes and designs for men and women all feature the original classic hinge, are light weight and present surprising details, such as the cut-off corner of Denisa (pictured) or the flipped top bar of Brandy.
Contact: Eyemakers (AUS) 02 9960 7766 
Martin Wells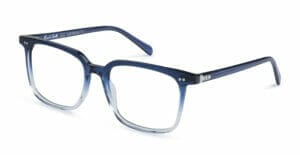 Martin Wells eyewear is a classic Australian eyewear brand that's handcrafted in China from quality Italian Mazzucchelli acetate. Vintage inspired, these well-priced frames appeal to both mature and youthful fashion-forward customers.
Contact: Van Staveren Eyewear (AUS) 1300 794 007