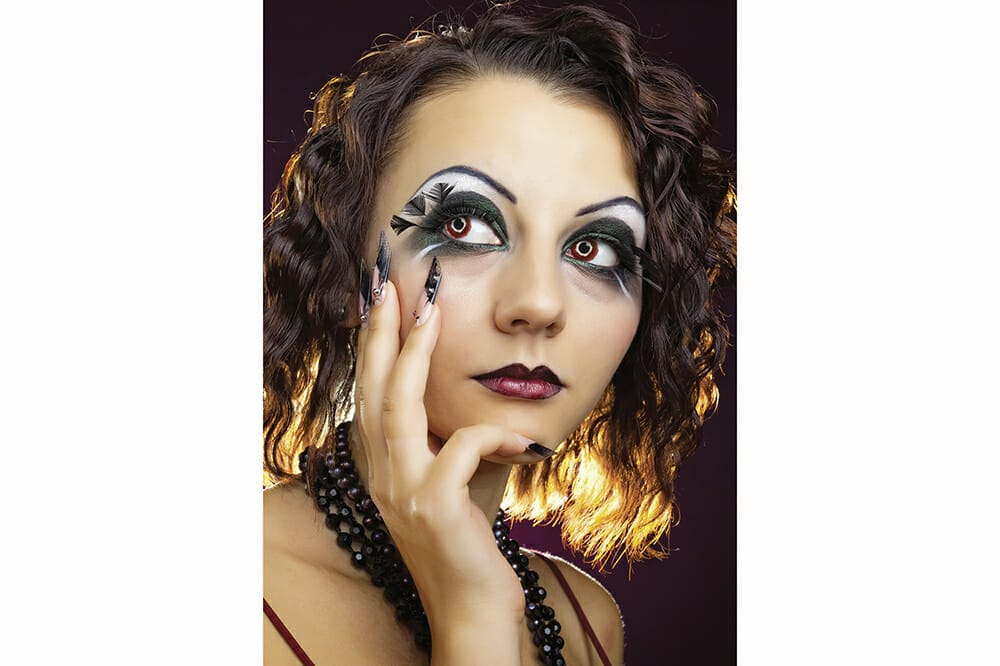 ABK Vision, the exclusive distributor of ColourVue contact lenses, has the largest range of coloured contact lenses in Australia and is the only brand with TGA-registered prescription party lenses. The modalities include dailies, monthlies, three monthlies and yearlies. Supplied from stock in Australia, they can be delivered to practices around the country overnight.
Trusted by hundreds of optometrists and preferred by OPSM, ColourVue coloured contacts are the best choice for style, safety and value. ABK Vision says its ColourVue contact lenses are manufactured to the highest standards, which is reflected in a strong record of sales and long-term wholesale relationships.
ABK Vision's contact lenses are produced using tri-layer sandwich technology, which protects the eye from irritation as well as preserving the colour of the lens.
When a group of Glasgow eye care professionals from Optical Express teamed up with colleagues from Liverpool to conduct extensive experiments on novelty contact lens brands with volunteer patients, they found that out of the six products (Eye Spy, EDIT iGlow, ColourVue Crazy Lenses, EDIT Big Circle Eyes, Mesmereyes and high street unbranded lenses), only ColourVue received an overall pass.
Visit: abkvision.com.au 
Reference 
www.glasgowlive.co.uk/news/glasgow-news/halloween-warning-glasgowopticians- find-13837125