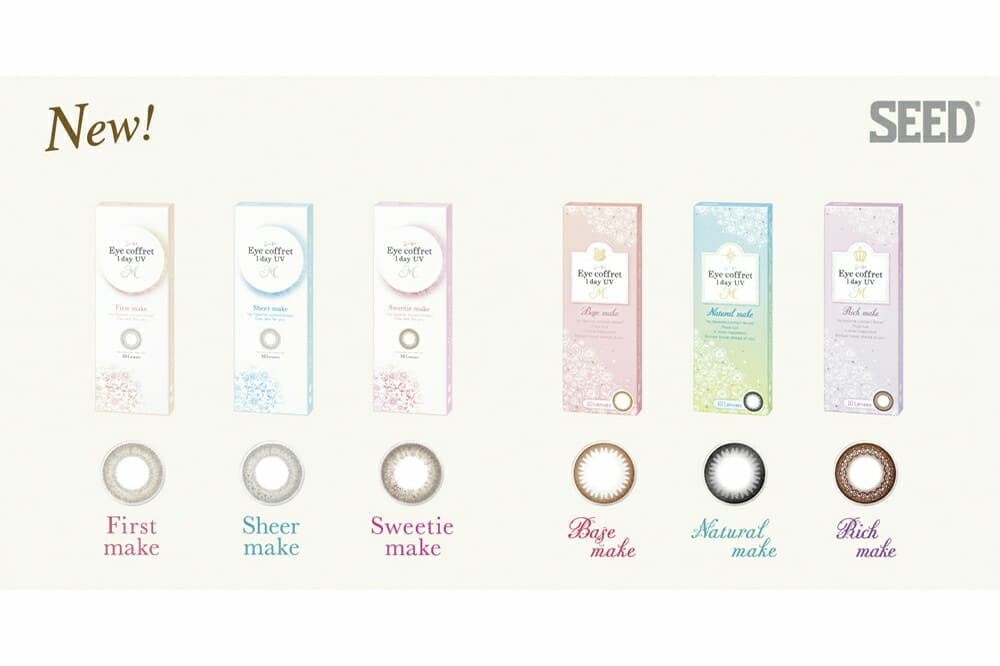 SEED Eye coffret 1day UV M is an ultra-thin coloured contact lens that accentuates the iris. It is available in a range of black, grey and brown coloured designs to suit any occasion.
While many coloured contact lenses on the market simply focus on changing eye colour, SEED Eye coffret 1day UV M is designed to enhance the appearance of the eye. Depending on the choice of design, it can preserve the natural look or highlight and emphasise the eye shape.
Coloured lenses are a popular way for people to enhance their appearance, but healthy eyes are important. As a daily disposable lens, SEED Eye coffret 1day UV M is the right modality for this purpose. Since a new lens is used every time, eye infection caused by accumulation of deposits or wearer non-compliance can be minimised. Additionally, colour pigment is encapsulated inside the lens, a structure that minimises the impact on the cornea. Finally, UV absorber is used to shield the eyes from harmful UV rays. SEED Eye coffret 1day UV M will be available in Australia this summer.
Contact: SEED Contact Lens (AUS) 1300 373 718