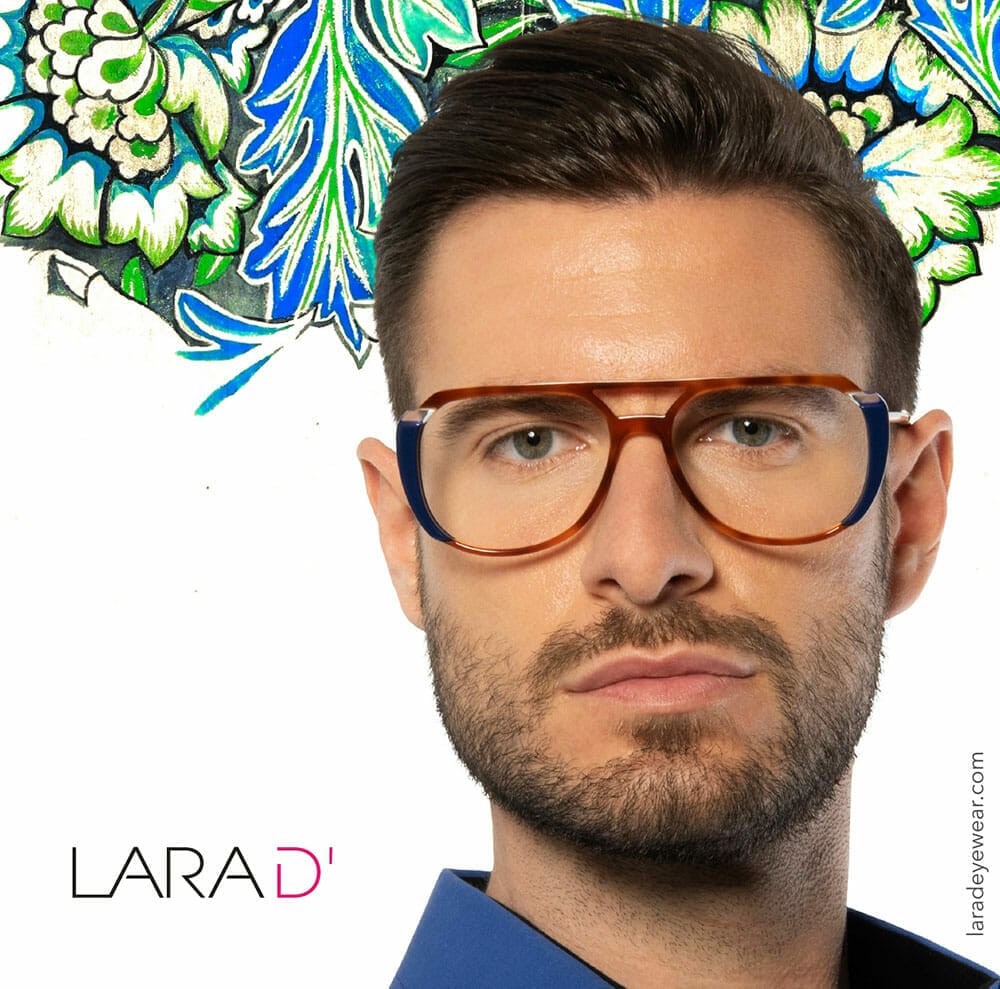 Italian eyewear brand, Lara D', has introduced four bold and intriguing original men's optical designs in its new collection for men.
Made from beautiful acetate materials, the frames are a reminder of designer Lara D'Alpaos' ingenious architecture-inspired style and meticulous approach to colour, pattern, texture and charismatic design.
"Responding to a demand for exceptional design for men, I have expanded our men's collection for the season.
We've gone for statement shapes and used our artisan techniques to create elegant surface finishes in a colour palette that was carefully researched to offer a new take on classics for men," says Lara D'Alpaos.
Model Leon presents a new take on the rectangle for men, featuring translucent colours with a fun tri-colour palette to fit a contemporary vibe. Models Kody and Kubert both feature a modern-inspired oval-shape frame with the Kubert, in particular, embodying strength and masculinity in a vintage 'infusion'. Finally, model Lenny (pictured) takes the favourite aviator shape and combines it with a unique colour palette for a modern twist.
"Italian craftsmanship is the international definition that best expresses the philosophy behind my collection. All our designs are made exclusively in Italy in the Valle del Cadore, an enchanting place with a natural setting at the heart of the magical Belluno Dolomites," says Ms D'Alpaos.
Visit: www.laradeyewear.com