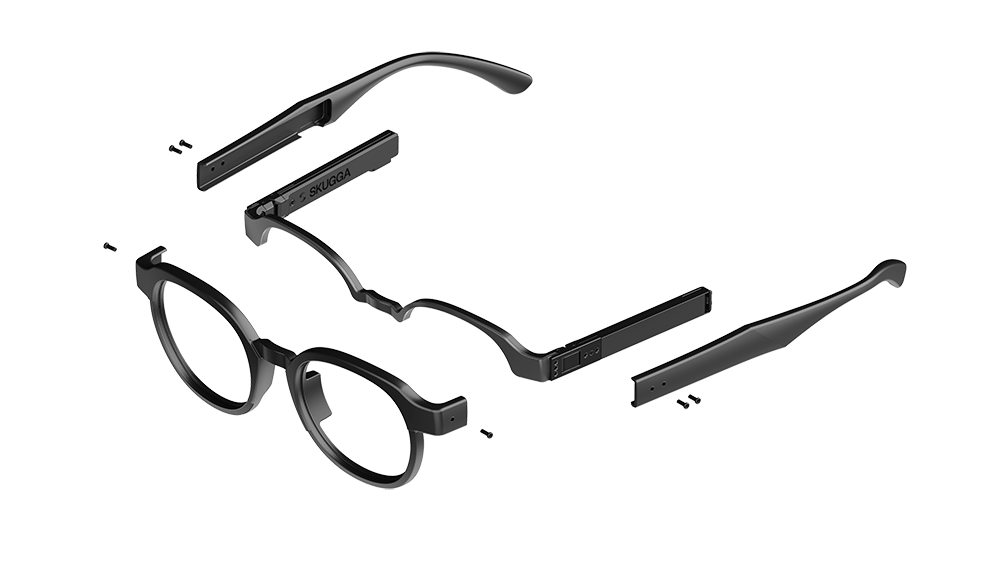 Swedish technology company, Skugga, has created a smart miniaturised eyewear module, designed for eyewear fashion brands to integrate into their unique designs.
Skugga technology allows for immediate access to Bluetooth motion and environmental sensor data, LEDs for notification and navigation, and connectivity with favourite apps to track health and external factors. When combined with a well-designed frame, the end product is fashionable and functional.
The potential for a new generation of advanced, design-focused, quality-driven smart glasses, integrated with SKUGGA technology, is huge
To achieve this, a collaboration is currently underway with McLaren Vision to create a next-generation, high-end avant-garde sunglass, as part of the L'Amy Luxe portfolio. Combining the design and signature aesthetics of McLaren with lightweight construction and integration of Skugga technology, the partnership aims to present a synergy in design and technology.
"SKUGGA's smart innovation brings a whole new untapped opportunity for eyewear designers and brands to implement smart functionality in glasses which are compatible with the consumers' desire to put something interesting, flattering and exciting on their face," says Mikael Eriksson, CEO, Skugga.
"The potential for a new generation of advanced, design-focused, quality-driven smart glasses, integrated with SKUGGA technology, is huge."
Visit: skugga.com