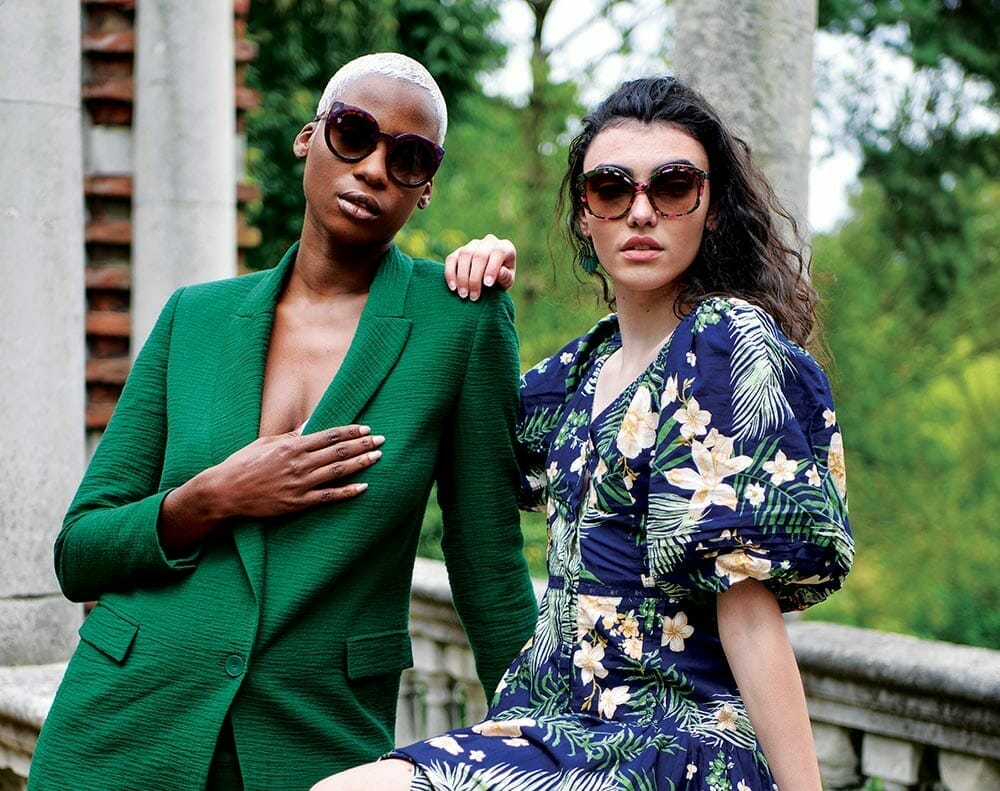 Presenting its new seasonal colour palette, Peoples from Barbados Eyewear has introduced its artisan design to the UK with a campaign shoot in Hampstead Heath, North London.
Alicia Hartman, Optometrist and Peoples from Barbados Founder, chose London as the backdrop of the new campaign because of the close family ties she has with the city and its people.
"It is an honour to have the Peoples from Barbados collection presented in a campaign from London; I wanted to show off our designs and chic colourways in a place outside Barbados that I really love," said Ms Hartman.
To introduce Bajan spirit to London, Ms Hartman chose Jalicia Nightengale to model alongside her UK-based cousin, Lydia Marcy, in the campaign shot by London-based street photographer David Nyanzi.
As a celebration that extends beyond the Caribbean island, Peoples from Barbados Eyewear offers style, elegance and technical precision alongside a colour palette of classic tones and lush and tropical hues inspired by the Caribbean.
Visit: peoplesfrombarbados.com