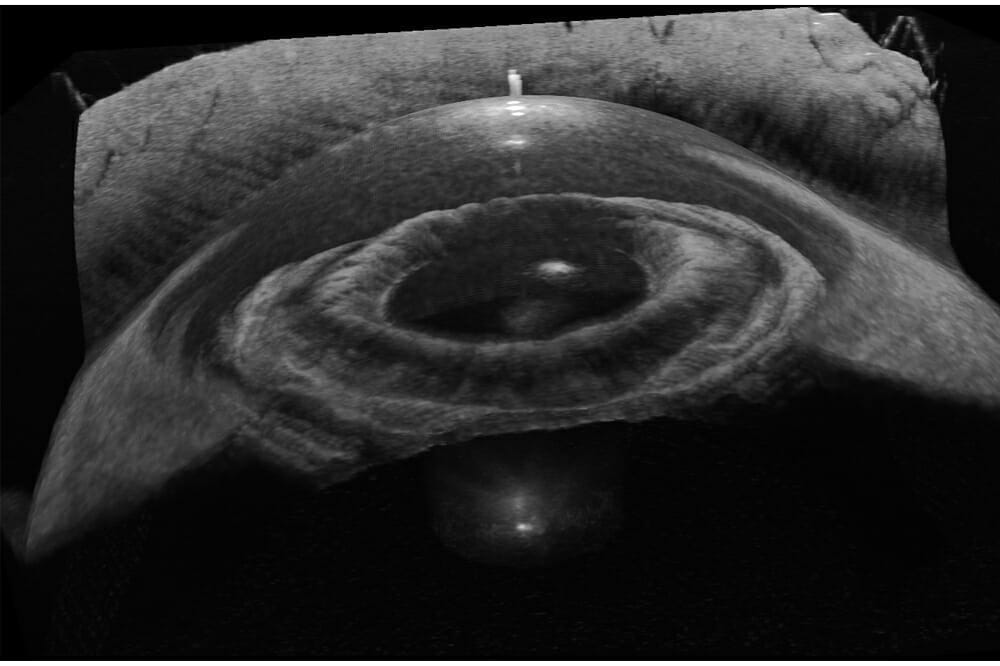 The Cylite HP-OCT is an Australian-made optical coherence tomography (OCT) system based on patented next-generation hyperparallel principles. The HP-OCT uses 1,008 simultaneous scanning beamlets, which enables it to capture highly accurate volume data that is insensitive to eye movement artefacts – in both anterior and posterior segments.
This makes it ideal for not only imaging the optic nerve head and retinal nerve fibre layer, but also allows it to produce detailed 3D images of the iridocorneal angle over a broad area with a single capture, thanks to the 16.8 x 9.6mm anterior scan. The images produced by this particularly useful scan show identifiable angle landmarks, which can be used by clinicians to detect open and closed angles.
The HP-OCT is due to be launched by Cylite in the coming months.
Visit: cyliteoptics.com