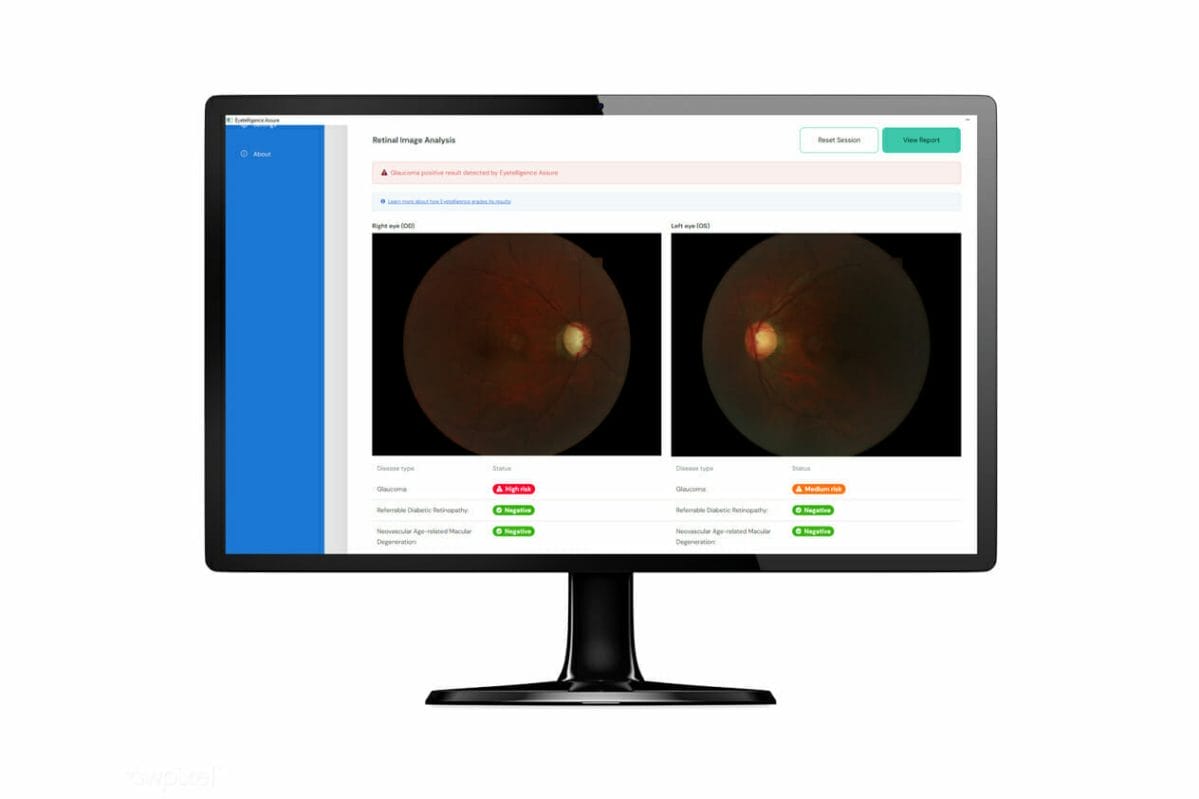 Eyetelligence Assure is artificial intelligence-based software that analyses retinal images for features of the three major blinding eye diseases: glaucoma, referable diabetic retinopathy and age-related macular degeneration. A tool that helps explain and support your clinical recommendations to patients, it includes a take-home patient report, as well as a clinical report to send to referring GPs and for your files.
The software integrates with your digital fundus camera to provide more data to support your decision-making process. Trained using 200,000+ images, it even includes heatmaps of images to show you areas of concern that the artificial intelligence recognises.
With easy-to-understand traffic light result visuals, Eyetelligence Assure makes it simple for patients to understand your recommendations. This is an indispensable tool for patient communication and loyalty. Start your free trial today.
Visit: eyetelligence.ai