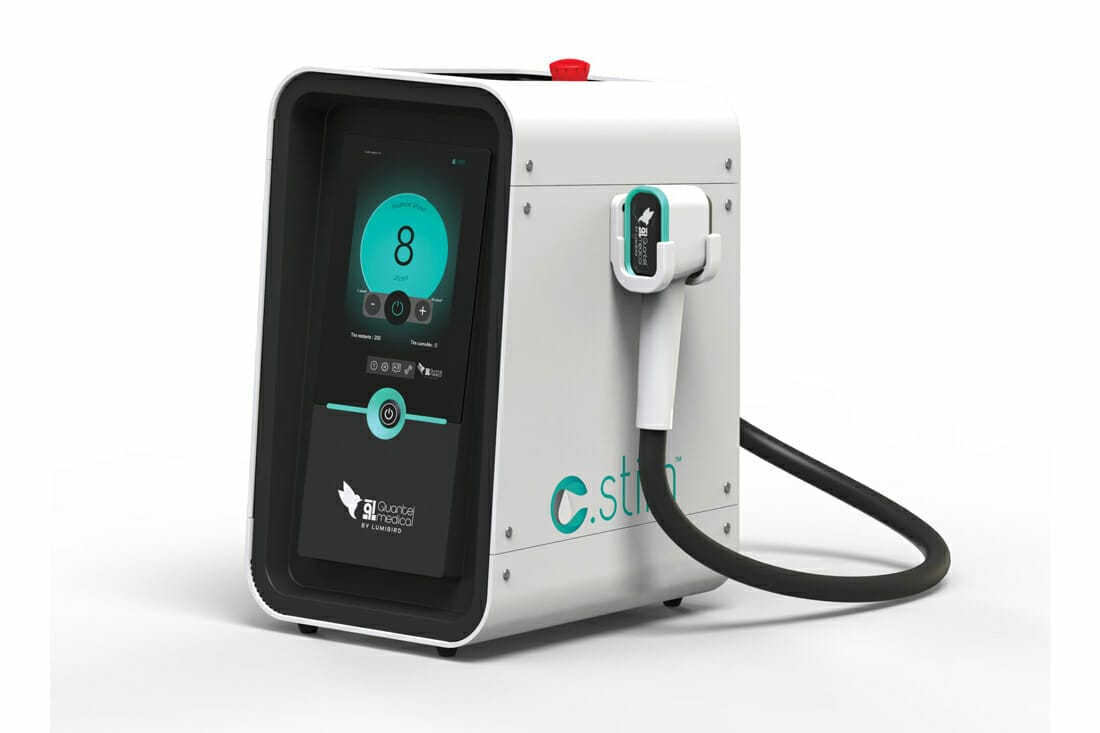 Introducing C-STIM, the new premium intense pulsed light (IPL) system for dry eye treatment, developed and manufactured by Quantel Medical – Lumibird Medical.
This IPL device, operating in the 610-1,200 nanometre wavelength, is designed to treat meibomian gland dysfunction, significantly reduce the viscous cycle of chronic inflammation, and decrease demodex folliculorum in skin phototypes I through V.
C-STIM is an easy-to-use, ergonomically designed device with intuitive software that's easily adaptable for any clinic or practice set-up. With reduced light absorption in melanin, the inflammatory response in patients is limited, resulting in an overall effective treatment outcome.
Unlike other IPL devices, C-STIM uses a flash-lamp water-cooling system to guarantee homogenous energy throughout the treatment process to maximise patient comfort.
Contact: salesadmin@ellex.com