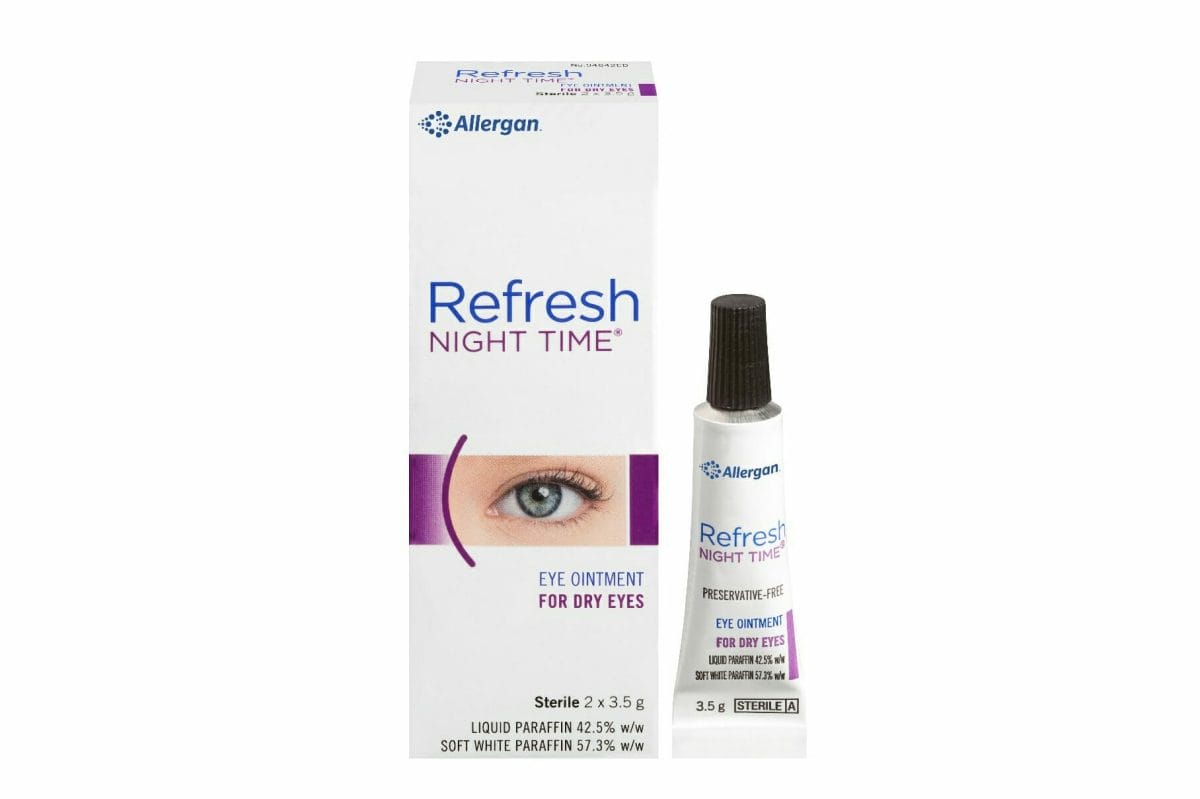 Refresh Night Time (paraffin and soft white paraffin) is back in stock and available from distributor Allergan, an AbbVie company. This preservative-free lubricating ophthalmic ointment provides relief for dry, irritated eyes.
Distributed in a convenient resealable tube, Refresh Night Time provides overnight relief for dry eyes and can be used for up to six months after opening. Refresh Night Time (2×3.5g) is listed on the PBS.
Contact: Allergan Account Manager 
AU-RFS-220008. Date of preparation: February 2022.