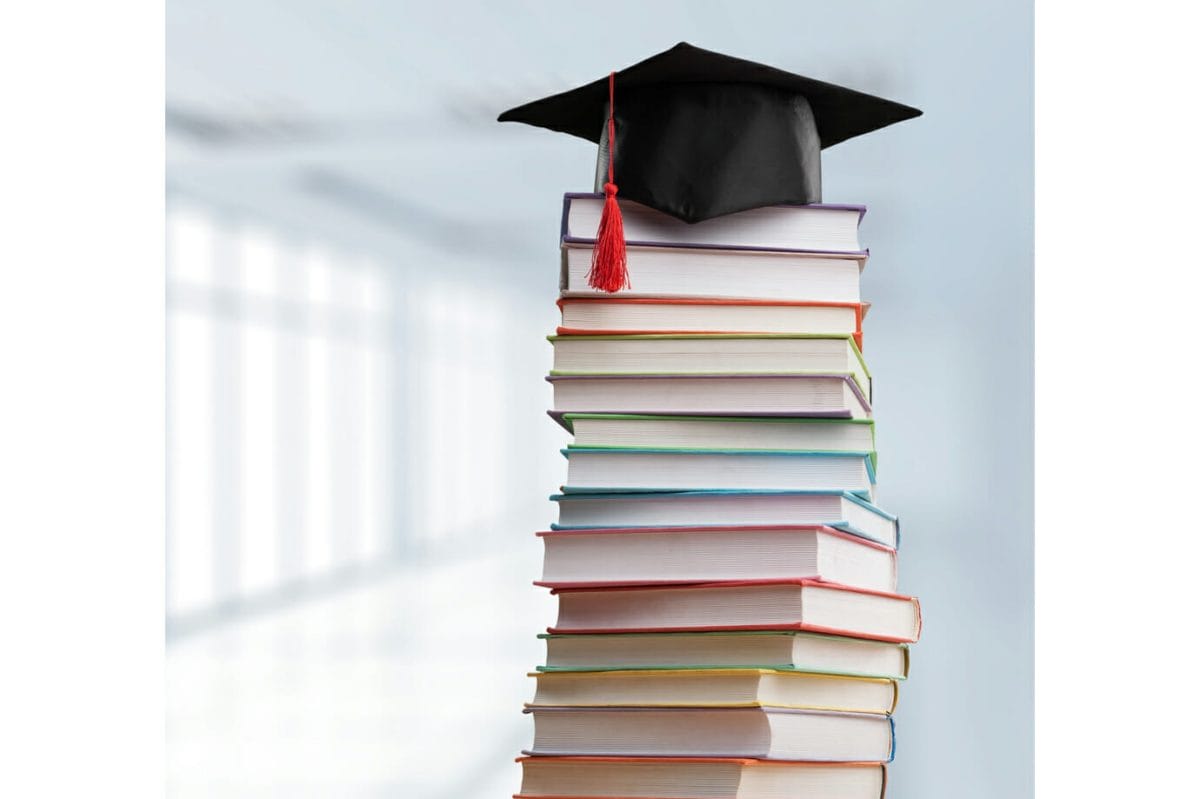 With 4% unemployment in Australia (and going down) it can be hard for any business to secure the staff needed to open the doors and deliver a great customer experience.
Optometry practices – like small businesses – can find it particularly difficult to find the perfect combination of clinical knowledge, patient empathy, and cultural fit, especially if they're located outside metro areas.
Our universities graduate around 300 young optometrists every year; candidates who can be moulded over time to complement your existing practice and grow your business.
But how do you know you've found the best candidate? And how do you ensure their experience in your practice will be of long-term benefit for all – your practice, your patients and themselves?
Australia is fortunate to have some of the world's best optometry schools dotted throughout much of the country – in New South Wales, Victoria, South Australia, Queensland, and now, Western Australia. That makes finding graduates in your own State – who are more likely to remain in place over time – an easier job, though there is still a challenge in attracting many into regional and remote areas.
A fresh-faced graduate also comes with the energy and enthusiasm of youth, combined with the latest learnings from university that can complement a practice's existing skillset
For this reason, regional optometrists tend to be paid significantly more than their metro counterparts. Leeza Williams, recruitment consultant at Eyecare Recruitment, told mivision that while the average salary for optometry graduates in metro areas is AU$70,000 to $80,000, plus superannuation and registration with the Australian Health Practitioner Regulation Agency (AHPRA), those who go regional can earn $90K to $110K, plus a $10,000 regional allowance, as well as superannuation and AHPRA fees. The further away a graduate is prepared to move from a capital city, the higher the base rate will be, and sometimes accommodation and/or a company car are thrown in as an additional incentive. Regional positions also often come with a sign-on bonus of between $5,000 and $15,000, based on a two-year commitment (those who don't last the distance may need to repay a portion of this). Finally, graduates in all geographies may be offered an extra $10,000 to $15,000 weekend allowance if they commit to working every Saturday and Sunday.
This significant premium is something that employers have come to terms with. As Peter McKay, the practice owner of Eyecare Plus in Taree and Gloucester says, "Practices in regional areas have been offering significantly higher wages than their metropolitan counterparts for many years. I'm confident that a premium for regional and rural positions will remain but I'm not expecting to see significant wage rises in the next few years. Paying a higher wage for a new graduate in a rural practice does not reduce my interest in taking them on, providing they are a good fit for the location."
And that's the thing. As many practice owners have told Ms Williams, while graduates initially require time-consuming supervision and mentoring, it's worth it. Not only are they cheaper to hire than their more experienced counterparts, they haven't had time to pick up any "bad habits" from previous employers. A freshfaced graduate also comes with the energy and enthusiasm of youth, combined with the latest learnings from university that can complement a practice's existing skillset.
For Mr McKay, supervision isn't the issue – the main challenge is finding quality graduates who want to live and work in regional areas in the first place, and then retain them.
"Overwhelmingly the arrival of a new graduate decreases the time and work pressures for the established optometrist, (although) their arrival can increase the workload in the first few months. In my practice, we make sure the new grad feels comfortable in calling on the established optometrist for advice throughout the day. As they develop confidence and experience this becomes less frequent. We also set aside regular times for case reviews, which prove a valuable learning opportunity for both the established and new optometrist," said Mr McKay.
Emma Atkin, ProVision's People and Culture Manager, says practices that get it right, in terms of selecting a graduate with the right motivation, intent and technical capacity, should be practising with selfsufficiency after 12 months.
"You'd expect a three-to-six month probation period, during which time the graduate needs close support and after that, they should be coming up to speed quite quickly," she said.
Ms Atkin said the key to finding a graduate who is most likely to stay with you for the mid-to-long term is focusing on their cultural fit.
"In small businesses, this is critical. If someone isn't a good cultural fit for the business, if they don't have the right attitude, they are likely to disrupt the balance. Clinical skills can be developed but we always need to attract like-minded people who are focussed on achieving great health outcomes and are ready to pitch in."
Cultural fit is equally important from the candidate's perspective, she said, to ensure they benefit from, and enjoy their experience in the practice – a good pairing will grow the practice and the person.
ProVision's graduate induction and training program supports both the graduates and employing practices by crystalising key philosophies centred around patient care, including independent practice values, mission, objectives and business culture. Development of clinical skills is undertaken through Optometry Australia.
"Independent optometry practice offers a breadth of complex clinical experience and flexibility to explore areas of specialised clinical interest more readily and this remains the recruitment focus of graduates to independent optometry practices," Ms Atkin added.
George and Matilda also prioritise the attitude and cultural fit of candidates when selecting who to work in its practices.
"We generally take six to eight graduates in each intake across our 90 practices, so it's quite an exclusive club," explained Heather Campbell, George and Matilda's Human Resources Manager. "I've interviewed a lot of grads and there is a huge difference, both between universities and individuals… The best optometrists have a beautiful balance between clinical excellence, patient care, and commercial acumen (that's the Unicorn)."
GRADUATE ATTRACTION
University career expos and events hosted by State divisions of Optometry Australia present the most common opportunities for optometry groups to attract students as they prepare to graduate. As Lily Wegrzynowski, General Manager Eyecare & Professional Services at EyeQ Optometrists and the National Optical Company (NOC) told mivision, "these events are essential in getting to know the students, having the conversations about what they are looking for as much as what we are looking for, and finding a match. In fact, some of the Deakin Industry Day events included what was colloquially known as 'speed dating' to enable quick conversations to find a perfect match for both parties!"
EyeQ and NOC seek out graduates with "a desire to learn more, an inquisitive nature, and an authentic personality" and Ms Wegrzynowski says despite the competitive landscape, the groups have had no difficulty attracting the three to four graduates they need each year.
"To date we have been fortunate… this has been assisted by building relationships with the optometry schools and getting involved in the career expos as much as possible. The challenges are always with more remote and regional locations, so getting the opportunity to talk with students and share the opportunities that exist with these regional positions is critical."
Despite Optometry Australia's assertion that we have ample young optometrists graduating from universities each year, Specsavers, often says they could do with more graduates. Well known for working closely with universities and hosting their own student events, the group takes on approximately 40 graduates from Deakin University every August, and a further 130 each February from other universities across Australia and New Zealand. Sophie Stephan, Head of Graduate Optometry ANZ, said this year they could have placed an additional 30 to 40 candidates.
Similar to the smaller optometry groups, Specsavers identifies suitable graduates and conducts initial interviews before matching them with store partners who undertake their own interview process. As Ms Stephan says, "It is important to us that graduates have the opportunity to meet their potential mentor and team members, as team dynamics significantly influence employee satisfaction."
INDUCTION AND MENTORING
The value of inducting young team members into any organisation, and providing strong mentoring, is undisputed.
Understandably, as Australia's largest optometry group, Specsavers has developed a structured program for graduates and another for aspiring joint venture partners. These programs were the main attraction for Jordan Marr, even before he'd started university.
"I knew I wanted to work in the medical field, and I was looking for a pathway. I could see the Specsavers graduate program would take me to where I wanted to be in five years and beyond. Through experience, I also recognised the value of the strong mentoring program they offered."
Mr Marr graduated from Queensland University of Technology in 2019, having already been inducted into Specsavers via a student program that had him working as an optical dispenser in placements around Australia. Now, having finished the grad program, he has already commenced the pathway program which will lead him to his goal of becoming a joint venture partner.
While the graduate program was "really good", Mr Marr said COVID-19 put a spanner in the works. "Even so, the mentoring I received from head office and my cohort was fantastic. Guidance on aspects of practise, like testing methods and avoiding re-makes, was invaluable. As part of the program, I also had to complete a management project that involved implementing change across the practice. I focussed on streamlining our contact lens processes in store and the feedback from staff and patients was really positive."
While other groups are equally serious about their graduate induction program, they tend to take a less structured approach.
"At EyeQ and NOC practices, graduates always have a mentor and are also encouraged to build relationships with other optometrists in the group who can provide coaching and support, particularly if it pertains to a speciality area that they are developing skills in," Ms Wegrzynowski explained. "The mentor relationship should evolve over time, starting more from a coaching perspective to eventually having the mentor be more of a guide. A mentor is someone who shares their knowledge, skills and experience to help another to develop and grow. They do so by providing advice, rather than telling someone what to do, so that the graduate builds their confidence in finding their own solutions.
"The experience in our practices, engaging with both the teams and patients, allows a graduate to build their confidence and skills. The first few years post-graduation are critical in building a strong foundation for your career and at EyeQ we take that very seriously, ensuring the graduates set themselves up for whatever they hope to achieve in their lifelong career."
As a consequence, Ms Wegrzynowski said EyeQ and NOC enjoy a very high retention rate – while graduates are encouraged to stay for at least two years, many choose to stay in their initial practice, transfer to another practice in the group, and/or take on a more senior role in the business.
Similarly at Eyecare Plus, the emphasis is on providing a solid foundation that builds skills and confidence.
"Communication and confidence are essential," says Mr McKay. "In any optometrist I look for someone who can communicate well with their patients. Not just to convey the facts of the results of their eye examination, but to be able to listen and identify what the patient wants. Patients can be cautious about seeing a new optometrist let alone a new grad. So, a new grad who can put the patient at ease and confidently provide recommendations is an ideal prospective employee."
New graduates who work for Eyecare Plus typically find themselves working side by side with an experienced, independent practice owner.
"These practices aren't likely to place time pressures on their new graduates and are more interested in maintaining their long-term relationships with their patients rather than KPIs. Our new graduates know they will get the opportunity to put all their hard work, study and learning into practice and see patients who appreciate quality eye care," Mr McKay said.
Neither does George and Matilda take a "cookie cutter approach" to its graduate program.
Instead, Ms Campbell says, "graduates are given individual support that meets them where they are and supports them to drive their passions… we get to know them, to understand their strengths and opportunities, and then build an approach that is tailored specifically to them."
Nanthitha Gunaseelan commenced her graduate program with George and Matilda in 2021. Having grown up in Canberra and studied at University of New South Wales, she was keen to commence her career in regional Australia and in a practice that provided plenty of challenges.
"I wanted to be a driving distance away from Canberra and Sydney; and found an opportunity in Mudgee, New South Wales which was three hours west of Sydney and five hours from Canberra. It has been a great experience. We see a wide variety of patients, from children to the elderly and everyone in between; and there is a lot of pathology, so I'm constantly challenged and able to develop my skills. With no full-time ophthalmologist in the region, we really are encouraged to work as a team and back our judgement in managing patient care."
Before joining George and Matilda, Ms Gunaseelan contacted another optometrist who'd been through the graduate program. "I knew I would be mentored, but I wanted to be sure about what the program would offer. He told me about his experience and that gave me the confidence I needed.
"The support I've been given has been ideal. I have been mentored by Margaret Lam (George and Matilda's professional development manager) along with other optometrists. I've been introduced to people in other practices and in head office and made to feel comfortable about approaching them. I have also attended networking events and workshops, which have added to my clinical skills and sense of community within George and Matilda."
SO, YOU'RE LOOKING FOR A GRADUATE?
While Mr McKay predicts there may be fewer jobs than graduates in coming years, Specsavers continues to argue the opposite.
Regardless, right now, it remains difficult for practices to find team members, especially for those in regional and rural areas.
If you're after the best, Ms Williams has the following advice. "Offer good incentives because graduates are being taught to shop around for the best deal; have all of the best equipment including an optical coherence tomographer – this is sometimes a deal breaker for new grads. And finally, have a good mentorship program in place so that the graduates you approach know they will be well supported – this will help grow their confidence quickly."