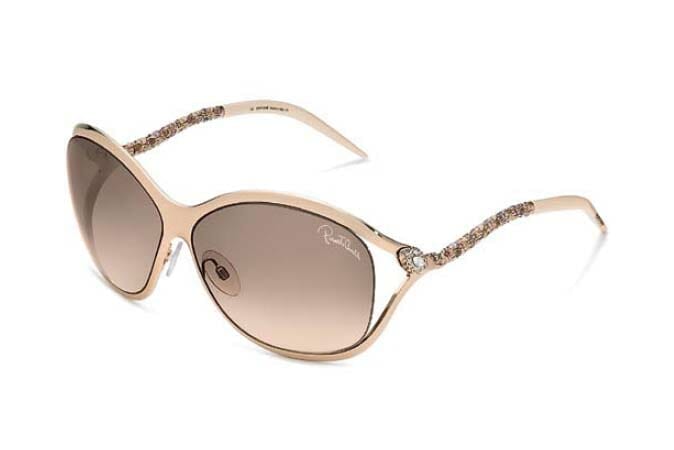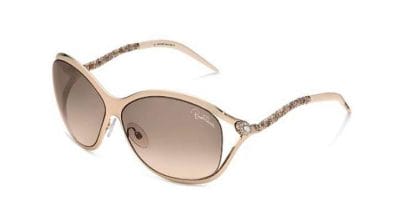 Roberto Cavalli, a fashion brand name synonymous with extravagance and excess, has experienced exponential success. His highly attuned artisan's eye continues to experiment with juxtaposing colours and patterns through innovative print technology.
Roberto Cavalli earned his stripes as a king of fashion royalty for decades, courted and feted by the rich and famous, including celebrity singers Beyonce, Lenny Kravitz, Bono, and Victoria Beckham.
Dubbed as the darling to most of Hollywood and the rock and roll set, the minimal English speaking designer continues to provide inspirational and covetable fashion that is as home in St Tropez, as it is worn by the ancient gods and goddesses in a Roman triptych.
Rising through the ranks
Born in 1940, Roberto Cavalli came from a highly artistic family. However, it was his rebellious spirit and precocious talent that saw him enrol at the Institute of Art of Florence, choosing to specialise in textile print, rather than a traditional artistic medium. As a student, he made a series of flower prints on knit that immediately caught the attention of some major Italian hosiery factories.
In the early 1970s, he invented and patented a revolutionary printing procedure on leather, and started creating his nowfamous patchworks of different materials. Taking his inventions to Paris, he immediately accepted commissions from iconic brands, Hermès and Pierre Cardin. There have been countless articles and stories about his business and life partner, Eva Duringer, a former Miss Universe whom he married in 1990. Largely due to her conviction and support, she encouraged Roberto Cavalli to re-launch his ground-breaking 1970s label in 1994. Where he originally captured fashion's imagination with his printing techniques onto leather – with Brigitte Bardot, as his muse and model, his comeback again captured the mood of the time with the launch of sand blasted jeans. This took the brand to the masses and generated a cult following for his jeans, featuring crystals, embroidery, leather and patch working.
Making a mark
As with all creative entrepreneurs, there's a side to Roberto Cavalli that is purely eccentric; from the menagerie of exotic animals which roam his garden, to his kaleidoscope-decorated 41 metre yacht, and joy as an avid pilot.
Today, Roberto Cavalli continues to remain true to his glamorous roots, with both an avant garde and rock and roll attitude to his designs. Each season he offers new takes on punk, sultry, and modern clothing and accessories. Over the years, Cavalli has gained positive recognition from fashion critics, other fashion designers, and perhaps more importantly, from everyday consumers. His product line has evolved into one of the largest, most diversified collections in the industry, with his labels now encompassing cafes and bars, jewellery, fragrances, timepieces, children's wear and of course, eyewear for both his mainline and edgy, Just Cavalli label.
His skill as a designer remains in knowing where to push the boundaries, both through his techniques and his designs so they retail their sexy and glamorous appeal, but without being rendered cheap or tacky. Roberto Cavalli mainline is synonymous with luxury, the focus being on jewels, intricate detailing and precious metals. Just Cavalli, is more accessible with a rebellious spirit and emphasis on colour and design, with both labels referencing the animal world, Hollywood and street styling.
Cavalli Eyewear – luxe appeal
The eyewear range has been designed to complement the fashion collections through glamorous references and imagery of sinuous snake motifs, precious hand-cut Swarovski crystals, and exquisite and elaborate curved frames. Roberto Cavalli celebrates and luxuriates all that is exaggerated beauty – youth, sex appeal, voluptuous blooms, precious metals, wild animal print, and light and dark.
For his Spring/Summer 2009 collection, Roberto Cavalli looks to the heavens for inspiration, offering a collection that blends classic Greek and Roman artefacts with luxurious jewels. Snakes continue to play a strong role in his temple motifs with standout sunglasses being RC441S, inspired by the Roberto Cavalli, a fashion brand name synonymous with extravagance and excess, has experienced exponential success. His highly attuned artisan's eye continues to experiment with juxtaposing colours and patterns through innovative print technology. Greek goddess, Aphrodite, with temples formed from three buttons held together by winding circular snakes. Each button reproduces the Roberto Cavalli logo in bas-relief whilst the gold metal snakes render the frame incredibly striking.
Frames RC455S, inspired by a nod to agricultural goddess, Demeter, evoke the rural world with their intricate leaf detailing – three concentric decorations in perforated metal, illuminated and employing fine crystals to connect the frame front with the temples, while the open-cut shape lens gives a lightening effect to the frames.
Frame RC450S is more of a piece of jewellery than sunglass, with gradient lenses featuring an elaborate floating cut that is mysteriously glamorous and elegant. The temple detailing is dramatically elaborate and sophisticated, with a bejewelled snake taking up the entire temple (also lookout for exquisite bejewelled sunglasses RC446 and RC448).
Optical collection
Look no further for these pieces within Roberto Cavalli's optical collection. RC423 Palladio represents the very essence of Roberto Cavalli – mixing a myriad of bold animal prints with acetate frame, and designed with a wide frame front, while slowly narrowing along the temples until reaching the fine earpieces. The stand out feature is the intricate RC monogram motif on both temples, designed in Swarovski Crystals.
The RC429 Quarzo frame is clearly inspired using Baroque detailing. The particular workmanship of the steel temples, fashioned by delicate photoshearing, creates an elegant and elaborate decoration reaching from the front to the back of the metal frame, while the RC monogram, placed on the nose bridge, is enriched by the tiny light spots.
Just Cavalli eyewear collection
Launched in 1998, Just Cavalli seeks to bring the glam rock styling to the aspirational crowd. Inspired by Euroclubbing and up and coming 'It' stars, the label was originally created as a younger, influential range that referenced the mainline brand but offered more street credibility than luxury to the masses. Still inspired by the elite jet-setting crowd, the diffusion line was more open for experimentation, with bold colour splashes and graffiti-like monograms.
This season's Just Cavalli eyewear collection has been created for a more sophisticated market, in search of a modern and stylish look. This evolution offers a new combination of elegance and creativity. The frames come in a wide range of styles ranging from the classic and sportier models, to wraparound and grittier styles, named after well known cocktails.
JC195, a metal and acetate frame featuring modified tear-drop lenses and JC196, another acetate model belong to the Gin Tonic family, are aimed at both men and women, and are sportier and livelier in style in terms of details. The metal JC monogram is more prominent on the aviator frame, and also features on the sides, including small, metallic lines.
For or a cute and feminine model, JC202 is the go. From the Caipirinha family, the frame employs a cute, transparent raspberry red frame and an ellipse featuring the JC logo in crystal.
Just Cavalli ophthalmic collection
The strength of Just Cavalli's ophthalmic collection lies in the combination of colours and execution of logo motifs. Referencing music trends including rap, hip hop, jazz and country, it is the contradiction of music and fashion trends – with the obsession of both vintage vinyl and iPod music working as inspirations.
Just Cavalli presents a collection offering a balance between a hankering for the past and the pursuit of the new, representing the modern quest for reflecting one's individuality through fashion. JC176 is an acetate/metal frame, which offers a bright, yellow, inner shade, with striking black metal frame front and outer temples. The frame is enhanced by the metal embellisher holding the C of Just Cavalli on the temples, reminding me of car racing stripes – modern and sleek, whilst remaining sporty and fun.
JC178 has been created entirely in etched acetate. It is squared with thick temples and a frame front. The white colour of the frame highlights the metallic decoration bearing the Just Cavalli logo, which is in low relief and decorated with acid bright yellow enamel.This model is also available in black/red with red enamel; light Havana brown/light blue with green enamel; and purple/lilac with fuchsia enamel.
JC180, from the Blues story is a modern, yet feminine acetate frame, featuring extended front and rounded edges. The clear-cut surfaces in plain, bright colour allow the small metal flap to stand out on both temples along with the inserted Just Cavalli coloured, enamel-filled wording.
Roberto Cavalli and Just Cavalli Eyewear are available through Healy Optical. Phone (AUS) 02 9420 3200.