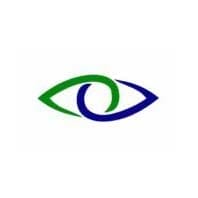 OAA Vic
With the start of another year we continue to think about how to best meet the needs of our members. I am particularly interested in how we can make sure our members receive the information they need, when they need it and in a format that works for them.
We have significantly increased our email communication with members over the last year and now have email addresses for around 95 per cent of our members. This makes communicating easy and cheap. Cheap is great because it saves our members' money.
[/vc_column_text][/vc_column]
"On the Opposition benches, we continue to enjoy an excellent relationship with Jillian Skinner and we will be pursuing a number of avenues of reform."
We recently surveyed our members and found that in their primary work practice:
• 68 per cent of respondents have full access to high speed internet and email
• 20 per cent reported more limited access – such as dial up
• 9 per cent did not have internet of email access.
Therefore a large number of optometrists can access email and the internet at work. We also asked about computerisation in the members' primary practice:
• 46 per cent of respondents say the primary practice they work in is fully computerised
• 43 per cent reported they had a partially computerised practice, with some paper records
• Just 6 per cent reported a fully manual practice.
This assures us that the majority of optometrists are familiar with the computerised world. The worldwide web and email is a part of day-to-day working life for most optometrists.
We have noticed a significant change in our members' online access over the last 18 months. When I first started work at the Victorian Division I was surprised to hear that SRC registrations were not offered online. 'Optoms love their faxes' I was warned as we moved forward with online registration. Well optometrists might have loved their fax machines in the past but it seems nowadays lots of them love their computers even more.
More than 85 per cent of delegates registered and paid online for SRC 2008. This was a huge administrative saving for the Association – again saving our members' money.
For the first time last year we offered members the chance to renew their membership online. Most took up this option happily. Needless to say we will again offer online memberships subscription in 2009. SRC registration is again online (yes you can register now for SRC 2009 and secure the early bird registration price).
Now, back to communicating with our members…
This time last year more than 120 members hadn't provided us with a reliable email address – this group has now diminished to 50. We have moved increasingly to email communication with our members. Of course we are happy to send hard copy letters to our members who don't have reliable email access.
We have decided to continue to produce our bimonthly magazine Scope in printed format to send to members and others. Lots of our members tell us that they like being able to pick it up and leaf through it – along with mivision of course.
At the end of the day it is all about providing the best possible service to our members. Terri Smith
OAA NSW
For NSW, 2008 ended as it began – a flurry of political activity, much promise, but in terms of outcomes…
There have been some notable changes during the year – the demise of Reba Meagher was, in my view, a very regrettable loss. Despite the media's apparent dislike of Ms. Meagher, we found her to have been an open and caring person who did seem to have a genuine interest in making the health system better.
Mind you, her successor, John Della Bosca, comes into the role with similarly positive vibes from his previous portfolio of Education, so we are hoping for some genuine advancement in 2009.
On the Opposition benches, we continue to enjoy an excellent relationship with Jillian Skinner and we will be pursuing a number of avenues of reform with Jillian as we now head down the slippery slope towards the 2011 election.
Internally, the recent Board elections for the Association saw another energetic young optometrist join the profession's leadership team. Sophia Bryskine was welcomed to the Board and we are looking forward to her contribution. Unfortunately another young optometrist, Monika Povolny, resigned from the Board to move to Queensland, taking with her our gratitude for the work she has done over the past few years.
Looking ahead, 2009 will be a very different year for NSW in a number of aspects – significant changes are coming to our member communications strategy, with printed newsletters largely going the way of the Dodo in favour of a variety of electronic communication options.
CPD will also take on a new face, with the Division dropping its annual conference in favour of a program of smaller workshops and specific-purpose seminars. Andrew McKinnon
OAA Qld
The Queensland state election is due this year, some say it might even be this month, and it will provide the Division with a unique opportunity to achieve therapeutic practice parity with most other Australian states and territories. The Division has been extremely patient, and particularly loyal, to the Beattie/ Bligh Labor government over the past decade and, unfortunately, the rewards have been few. Sure, there have been several micro reforms but the big-ticket items are still missing from the patient care basket.
The opposition, LNP as it is now called, has traditionally supported the Division at past elections on the matter of introduction of the full 'Victorian List'. However, the opposition has had little chance of causing an upset on election day, and not much has changed for this year.
To win government it needs to gain an additional 19 seats and the support of friendly independents. That is indeed a difficult challenge. Despite that the Division will be seeking support of both parties and using all the democratic opportunities available to it to get the key message across.
It is clear that the Bligh government currently does not have the courage to stand up to the vested, external interests that control eye health management in Queensland Health.
Between now and election date the Division will need to have a solid guarantee from Premier Bligh that she intends to return control of the department to the bureaucracy and the Queensland people. The strength of the approach that the Division takes in lobbying government and opposition will very much depend on her decision.
Irrespective of Blight's position, the Division will employ its traditional election tactics including targeting marginal seats, visits to politicians/ would-be politicians from 900 member optometrists and a wave of media releases. Greg Johnson
OAA Tas
Tasmania Approves Anti-Glaucoma Drugs for Optometrists
Tasmania became the latest State to add anti-glaucoma drugs to the list of medications that optometrists may prescribe. Amendments to the Poisons Regulations 2002 were notified in the Tasmanian Government Gazette on 19 November 2008, adding the 13 anti-glaucoma medications as Class 1 Substances for the purposes of Section (1) of the Poisons Act 1971.
Tasmanian President Tim Powell said he is delighted with the outcome and thanked Tasmanian members Michael Knipe, John Kingshott, Andrew Hogan, Brett Jenkinson and Ian Bourchier who worked in close co-operation with ophthalmologist Dr. Paul McCartney, officers of the Department of Health and the Association's CEO Geoff Squibb to ensure the desired outcome was achieved before the end of 2008.
The Optometrists Association Board of Tasmanian has asked the Optometrists Association Australia, Tasmanian Division to submit a proposal to the Board to develop and conduct a program of continuing professional development to guarantee that therapeutically endorsed optometrists are up to date with current practices in glaucoma co-management and fully understand the guidelines and protocols issued by the Board.
The Tasmanian Board has adopted the co-management model similar to the one adopted in NSW.
Tasmanian optometrists and any from other States requiring a similar update will have two opportunities to obtain this endorsement.
The first day long seminar will be held at Rydges in Hobart on Sunday 28 February 2009 and the second at the County Club Villas in Launceston on Sunday 1 March.
CPD Director Andrew Hogan is delighted with the panel engaged for the course. Tasmanian ophthalmologists Dr. Paul McCartney and Dr. Brendan Vote will lecture in Hobart and Launceston respectively on new technologies in glaucoma treatment and the process for co-management.
Dr. Philip Anderton, Senior Visiting Fellow at the University of NSW's Faculty of Optometry and Vision Science, will cover the different classes of glaucoma medicines and their effectiveness, side effects and monitoring.
Ian Douglas, President of the Victorian College of Optometry Council, will present case studies where co-management has existed as well as what is envisaged in the future.
Ian will be joined by the ophthalmologists and American lecturer Joan Pereira who will speak about the American experience.
Hogan said that Joan Pereira's involvement would add much to the course as she had been involved with the previous therapeutics study course in Tasmania in 1998 undertaken in conjunction with the College of Optometry, State University of New York.
Each course will include a formal assessment and will be worth 18 CPD points.
Anyone requiring further information about the courses should contact Tasmanian CEO Geoff Squibb :
E: optometristsasn.tas@bigpond.com,
P: (AUS) 03 6224 3360,
F: (AUS) 03 6224 3368.
Geoff Squibb
NB: The OAA WA and NZAO columns will commence again next month.