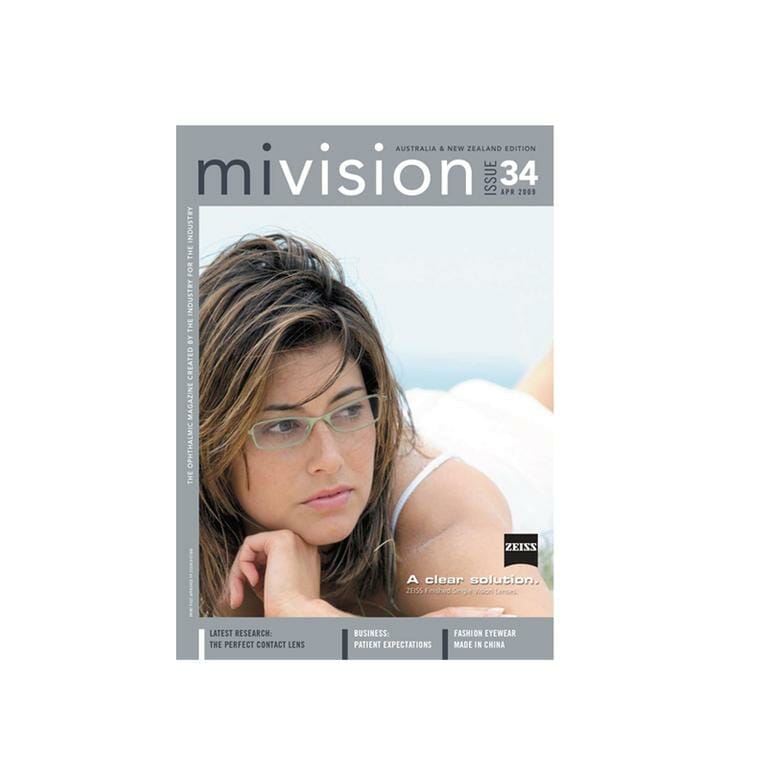 The Victorian Bushfires, which claimed more than 200 lives and thousands of homes, touched every Australian from every walk of life…and those in the eye care industry are no different.
Optometrist Luke Cahill is just one of many people who felt the need to lend a hand to those many thousands of victims and in this issue, we bring you his first hand and very touching report on how he and some of his colleagues rushed to the disaster scene to do what they could.
It is with a heavy heart that we inform readers the industry also suffered its own tragedies with staff at a Templestowe optometrist practice in mourning after its manager Gail Leonard and her husband Greg died in the devastating bushfires, as did Eileen Gillespie, a much loved employee at Melbourne optical manufacturer, CR Surfacing. In this issue, we pay homage to these tragic victims.
On a happier note, mivision talks to the first female head of an optometry school in Australia, Professor Fiona Stapleton who was appointed Head of the School of Optometry and Vision Science at the University of New South Wales in 2007. Prof. Stapleton has great ambitions for the faculty and to increase recognition of eye care in education and community engagement.
We also talk exclusively to U.S. expert Dr. Joe Barr about the business of contact lenses and how the current world financial situation will affect that business. Dr. Barr remains optimistic that the high incidence of myopia, globally, will keep the contact lens field vital. We think you will find the life and times of the good Dr. Barr most interesting.
On the topic of contact lenses, Professor Mark Wilcox examines how the invention of the contact lens revolutionised the vision correction industry and presents the latest research from the Institute of Eye Research on the Perfect Contact Lens programme.
And in the second half of our two-part series on the world of lenses, we speak with experts from CR Surfacing, Shaan Eyeworks and Precision Optics about the viability and sustainability of independent optical laboratories.
We also bring you the latest in eyewear fashion from China, a country that now holds it own in this field as well as all the very latest news and innovations from the wide world of eye care and eye wear.
We also bring all the very latest news as well as what's new in technology and developments both in Australia and around the world.
Enjoy this issue.
Mark Cushway
Managing Editor
Contents – April 2009 mivision
| | |
| --- | --- |
| | News – mivision presents all the news both locally and from around the world. |
| | mistory – Professor Fiona Stapleton, Head of the School of Optometry and Vision Science at the University of New South Wales, discusses her ambitions in eye care, education, community engagement, government agendas, and the university's new five-year program. |
| | mifeature – Optometrist Luke Cahill gives his personal account of working as part of the relief effort to help people who have been affected by the Victoria bushfires. |
| | mifeature – Dr. Joe Barr, world expert in contact lens development, recently made a whirlwind visit to Australia, and took some time out to talk with mivision magazine about the major issues currently facing eye care programs around the world. |
| | miophthalmology – Dr. Ridia Lim writes about Selective Laser Trabeculoplasty (SLT) being clinically proven to treat glaucoma.. |
| | mioptometry – Optometry Association Reports: Happenings and events from the optometry divisions in Australia and NZ. |
| | milenses – An Investment in Independent Optometry:Independent Rx labs are holding their ground against the multinationals because of their local proximity, state-of-the-art technology and ability to provide quick turnaround. |
| | mieyecare – Professor Mark Wilcox writes about how the invention of the contact lens revolutionised the vision correction industry, offering consumers a convenient and effective alternative to spectacle wear. |
| | mieyecare – John Adam tells of his recent visit to the state-of-the-art facilities at Ciba Vision's new lens manufacturing plants in Singapore and Malaysia. |
| | |
| | mibusiness – We discuss the importance of building long-term relationships with patients, by going beyond their expectations to maintain enthusiasm about their ocular health and your business. |
| | miprofile – We explore LensPro's Joint Venture Partnership, integrating the benefits of independent and corporate practices with the sole focus to expand across Australia. |
| | miproducts – mivision showcases four new hot products: Liliana Molano Eyewear Necklaces: Opticare New Instyle Range: Opti-Free Contacts Rewetting Solution and Memoflex. |
| | mifashion – Chloe:Feminine Boho Chic. We profile Chloe's boho chic eyewear collection for women. |
| | mifashion – Made in China – We explore China's transition from a country famous for brand imitations, to one generating its own trends. |
| | The Last Word – The independent Optom, The Patient and the Extremely Blurry Eye. mivision finished of the April issue by retelling a true story and a patients mishaps with contact lense compliance. |
[/vc_column_text][/vc_column]