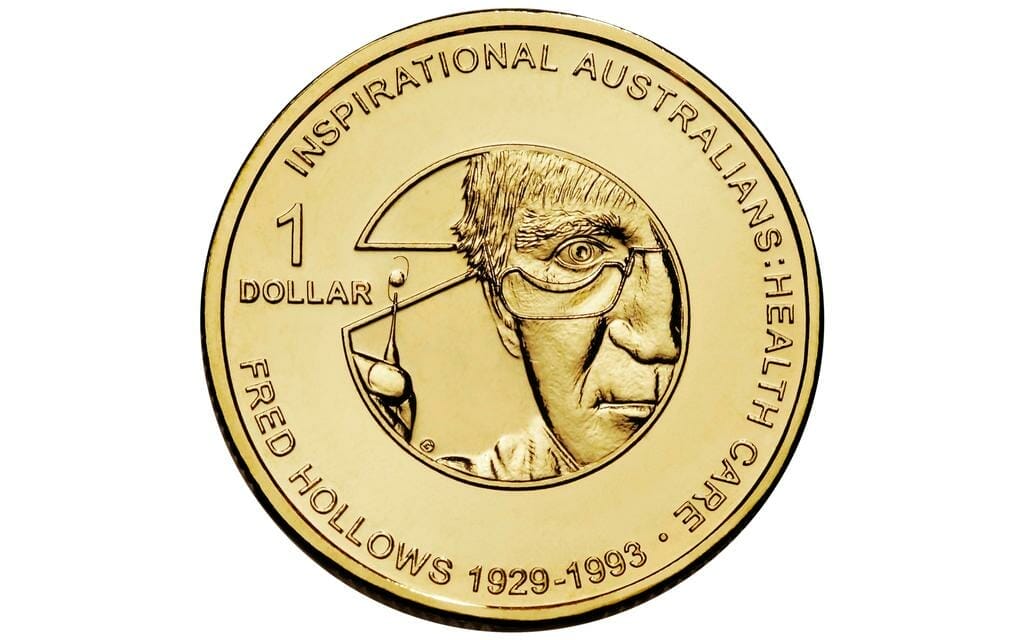 The Royal Australian Mint has released the third coin in its Inspirational Australians AUD$1 coin series, this one celebrating the life and work of Professor Fred Hollows. The series recognises individual achievements and commemorates unique Australians who have made an extraordinary contribution to our society. The coin design was inspired by a photograph of Fred taken by George Fetting.
Previous inspirational Australians recognised through this series include Mary MacKillop (2008) for her determination to provide education to all Australian's and Steve Irwin (2009) for his dedication to wildlife conservation.
If you'd like to purchase any of the coins in the Inspirational Australians Series go online: www.ramint.gov.au or phone (AUS) 1300 652 020.
[/vc_column_text][/vc_column]