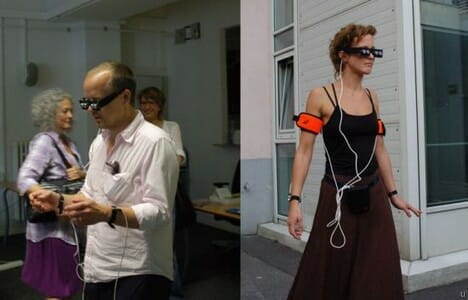 While Australian researchers advance the development of a bionic eye that could one day restore sight to people with blindness, the arrival of WuFu glasses could hasten the day.
According to a story reported on the gadget blog ubergizmo.com, WuFu glasses comprise of an open hardware and open source aid which relies on ultrasonic distance measurement. The report claims the visual aid will carry ultrasonic waves to sensors on opaque glasses and translate them into vibrations using a couple of motors hooked up to the wrists of the wearer. Basically, what you get will be tactile images of the surrounding space, with a compass sensor tracking the direction of the user to keep him/her on the right path.
WuFu glasses were inspired from nature – bats in particular, use ultrasonic distance measurement to fly and hunt prey with surgical precision, even in the dark.