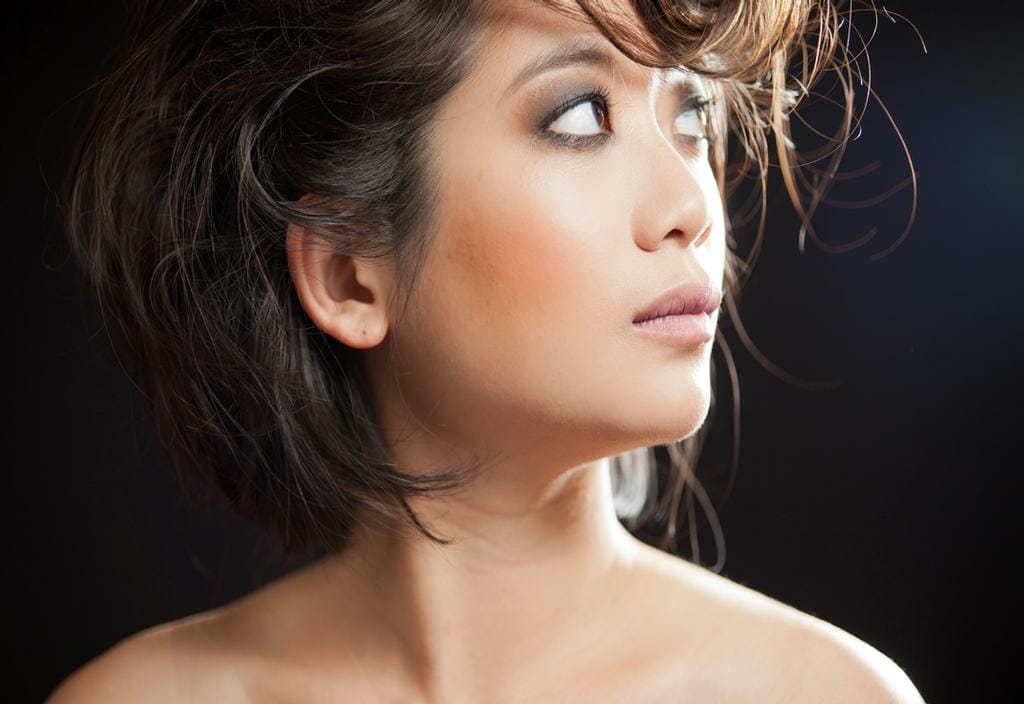 "I've got a rhythm living in my head…" sings Sophie Koh in her song Lo-Fi. In many ways it sums up her life perfectly. Music is in her veins and flows into everything she does.This professionally trained optometrist and musician is about to embark on a national tour to promote her third studio album Oh My Garden – the result of a collaboration with LA based producer Brad Wood (Smashing Pumpkins/Something for Kate/Liz Phair), and pop legend Ben Lee.
Sophie's star is rising and her garden? Oh my, it's so… Beautiful! That's how I'd describe her album. It's a beautiful pop album.
Sophie Koh lives and breathes music. She's played piano since she could climb onto a stool and it's something she wouldn't be without. These days her upright is squeezed in behind the door of her bedroom, which she has to climb over to get out the door and off to work at the Australian College of Optometry.
Having trained in classical music before switching to optometry, Sophie is now delicately balancing a career as a clinical instructor, optometrist, eye care volunteer and professional musician. To top it off she's established an independent record label 'Crying Ninja Records' to launch her album Oh My Garden.
My first ever 10-date national tour opening for the Go-Betweens was a steep learning curve
Sophie knew she wanted to be an optometrist from the age of 15, however little did she know she'd be able to successfully combine that career with her passion for music.
"I always wanted to work in developing countries in a health capacity. Having been to see an optometrist since I was young, because I am short sighted, I decided that being able to offer eye care services to people in developing nations would be a great way to help."
After school Sophie did a combined Bachelor in Music and Arts at Melbourne Uni but after two years she decided it wasn't the direction in life she wanted to take.
"I used to wait outside the practise studios for my lesson at the Con (Conservatory of Music) listening to the other students and I'd think 'I'm not really that good or motivated enough to do this' – I was in it because I wanted to be around musicians not because I wanted to be a concert pianist. So I decided to give it away. It was a massive decision. Giving up piano was almost like giving up a religion – by that stage I was practicing four to eight hours a day. When I told my Professor, I cried… but then, I was really happy."
Because she did well at chemistry and maths, Sophie was able to switch to optometry and complete the course in two years before heading out to regional Australia to practice.
These days she's back at the Australian College of Optometry three days a week where she works with patients from lower socio economic groups and teaches final year students. She spends one day a week in the regional towns of Lang Lang and Philip Island occasionally works with voluntary eye care teams in the Northern Territory or East Timor.
"Through the International Centre for Eyecare Education (ICEE) I go out bush and work alongside bush nurses and doctors and I love it. I'm always learning about the indigenous community and their culture – there's an amazing ongoing education you get from hands-on work with people."
Music In Her Veins
Sophie may have followed a career in optometry, but having learned to play a variety of instruments since she was just six years of age, music was always going to be in her veins.
"Right through high school and university, I played guitar. I competed in lots of talent quests and open Mic nights and I joined every music association I could. When I was 18 and again when I was 20, I won competitions at the Apollo Bay and Port Ferry Festivals and I could see there were opportunities, people wanted to listen to me more. I entered the television competition Starstruck and for the first time I won money, which I put towards my first album All the Pretty Boys. Then my big break came when I was living in Darwin and I opened shows for the likes of The Go-Betweens, The Eels, Pete Murray, and Paul Kelly.
"My first ever 10-date national tour opening for the Go-Betweens was a steep learning curve. I learnt so much about stage craft, stamina, keeping yourself and my band happy on the road and making each show special. It's such a privilege to be on stage"
On the release of her album Oh My Garden, Sophie says her musical style has evolved noticeably over the years. "I went through a folkie, Joni Mitchell phase because I only needed my guitar to perform. Then, in 2008 my second album All Shook Up was very moody, insular, a reflection of my own mood at that time. My new album is more pop, more glam, more fun. I wanted to make something cheeky and big – an album people could move to – not necessarily dance to – though that would be great."
Sophie said she always writes her melodies first then finds the consonants to fit the beat before finally developing the lyrics to suit.
"The lyrical themes on this album are more abstract with stories around flowers, apples and mazes.
I use pictures in my head a lot when I write. So for my song, Winter Sunglasses – which has nothing to
do with eyes – I drew inspiration from Jennifer Connelly and David Bowie in the movie Labyrinth. Then I pictured myself going through a maze, knowing there's someone aloof with sunglasses sitting in a corner watching, but I never find him."
Bring on Ben Lee
Sophie wrote most of the songs for Oh My Garden in LA.
"I met Ben Lee when we did a cameo performance together on Neighbours and he said next time I was in LA, I should meet up with him and his producer Brad Wood who had recorded albums for the Smashing Pumpkins, Liz Phair, Pete Yorn and other big names. Then he emailed me and suggested I head on over.
"I was nervous on the plane to America – I'd never worked with people in Hollywood before. But Brad's studio was in the back of his house, there were kids and dogs running around, it was just like the studios I was used to in Australia – except here was someone who used to play saxophone for Prince!
"I was with Ben and Brad for three days and we started by going through some reference sounds and beats. We weren't really going to do a record but we just hit it off and Brad was genuinely a fan of what I was doing. In those three days, Ben, Brad and I wrote three songs. Then I went home to Melbourne with no expectations.
"They emailed me the following week and said, 'come back, let's do an album together'. I was ecstatic. I went back four times to write and record. We ended up working on 11 songs together and out of these sessions we produced my album Oh My Garden."
Sophie launched her own record label – 'Crying Ninja Records' – to promote her album, which will be distributed independently. "It's a lot of work, but these days with technology and social media you can pretty much record, promote and distribute a record yourself from your bedroom – although you do need to be savvy about how you go about it."
Sophie and her band will kick off their 2012 Australian tour to launch Oh My Garden in Melbourne 13 July, followed by gigs in Adelaide 21 July, Sydney 2 August and Brisbane 12 August.
You can also subscribe to her mailing list, check for concert dates, listen to her music, download singles and order her albums at www.sophiekoh.com or follow Sophie on Twitter www.twitter.com/sophiekoh.