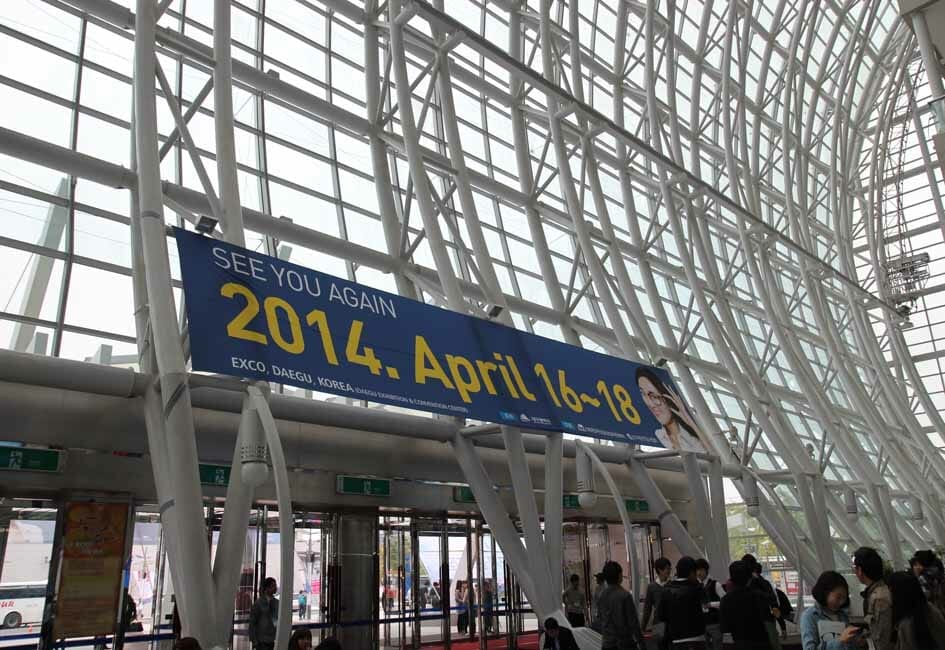 The Korean eyewear industry is gearing up for the 13th International Optical Show, which will take place in the southern city of Daegu from 16–18 April 2014.
The Daegu International Optical Show is considered the gateway to the Korean optical market with 202 exhibitors and 615 booths spread over almost 21,000m2. In terms of visitors, the exhibition is expected to attract around 30,000 buyers, including 5,000 Korean professional optometrists.
According to the organisers, the Korean eyewear market continues to grow at a rapid pace, despite the challenging global economy and political instability in the Korean peninsula.
Exports are rising – in April 2013 Korean export contracts had increased by 4.7 per cent over the previous year – and "given continuous technological development and consistent quality, the renaissance of the Korean optical industry will return again for certain," organisers of DIOPS 2014 said. They claim that Korean eyewear is proving popular in Moscow and even in Japan, long held as the world's finest producer of optics.
Daegu in South Korea is a one-hour flight from the Incheon International Airport. It is the fourth largest city in Korea and is built around the manufacturing industry. While the major industries are textiles, metals and machinery, fashion is becoming increasingly important to the local economy. According to the exhibition organisers in recent years, Daegu has become the "mecca of eyeglass production" with new sustainable materials coming online and lighter, more heat resistant materials as well.
In 2014 DIOPS organisers aim to attract a stronger international presence than in previous years. Special ticketing offers with Korean Air and a support centre for foreign buyers have been put in place to ease the way.
To find out more about DIOPS 2014, visit www.diops.co.kr or