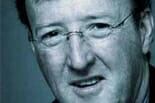 Pondering the lofty ideals of freedom and democracy, mivision's resident philosopher, Geoff Lawson wonders if it's a case of 'do as I say, not as I do' for the self-proclaimed 'greatest democracy on earth'.
The Greeks may have had a spot of fiscal bother and civil unrest recently, but their forebears had it covered when it came to creating a society of prosperity and equality.
Ancient Greece was the birthplace of many systems and inventions that still – more than 2,000 years later – have so much influence on contemporary societies of the world. The Ancient Greeks developed some astoundingly advanced technologies – analogue computers, vending machines, indoor showers are a few. All without the aid of electricity, high-rise construction or mass supply of food and energy. The Greeks also came up with some ground-breaking methods to govern large groups
of human beings with disparate ideas.
It was, arguably, the concept of democracy that is perhaps Ancient Greece's greatest gift to the progress of human society. The idea that city-states should have their own identities while being functional parts of a greater whole with equal decision making authority was counter-intuitive in an epoch when familial dynasties and autocrats were very much the way to go.
In Australia, we have the luxury to whinge openly about those who choose to stand as political candidates
If you look back at the revolutions of the past 100 years, most have been about the poor and underrepresented striving, fighting and shedding blood to be recognised.
In Australia, we have the luxury to whinge openly about those who choose to stand as political candidates without the fear of reprisal or incarceration. The quality of candidate may be questioned but the quantity, regularity and integrity of our elections cannot. There is, by and large, so much political tolerance in Australia that we take it for granted,
While some nations see physical confrontation as the only path to democracy, Australians limit their violence to the playing fields, nightclubs and the occasional 'drive by'.
We've gone from a penal colony dumped on Indigenous land by one of history's great monarchical empires to a bicameral parliament, formed by a federation of states scattered over several million square kilometres (yet still swearing allegiance to that same monarchical regime). Australians of many backgrounds and cultures have a constitutional right to cast their shard for democracy every three years at a national level – and with similar regularity at a state and local level.
Granted, the vote for women and Australia's Indigenous peoples was so late arriving it was almost posthumous, but now everyone over the age of 18 gets their opportunity to have a say in who will govern them and make decisions that will materially affect their lives.
It's a basic human right that is denied to so many who desire democracy.
Representative democracy, the system, as blueprinted in Athens, is hard to improve on. Sure, you can argue that the personalities entrusted with our votes are less than perfect, and that is a matter apart from the system. Sadly, the system can only be as good as the people who administer it.
Pericles, Cleisthenes, Ephialtes are among those credited with piloting the democratic ship that was the Greek city-state of Athens to a position of greatness until democracy was suppressed by the Macedonians in 322BC.
While other Greek cities set up democracies – and most followed the Athenian model – none was as powerful or stable as that of Athens. That long gone Greece was the 'greatest democracy on earth'. Today, it is a title claimed for itself by the United States of America.