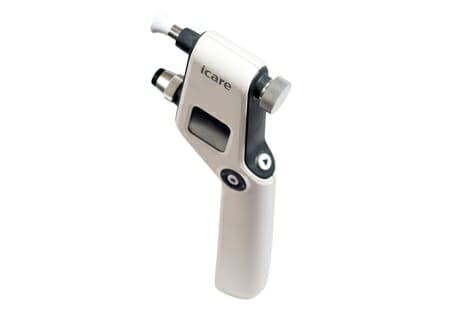 A decade after Icare revolutionised the screening of intraocular pressure with its successful hand held tonometer, the Finnish company has announced a major update of its flagship product.
The ic100 tonometer sports a new ergonomic design and features to streamline the measurement process, including the EasyPos Intelligent Positioning assistant which provides a positive visual confirmation when correct vertical alignment is achieved.
Also new is the Automatic Measuring Sequence, providing an option to take a full series of measurements with one press and hold of the measurement button. The EasyNav navigation interface combines with a larger colour LED display for easier viewing and operation.
The traditional Icare benefits remain with the ic100: no drops, no puffs of air or calibration are required, making the whole measurement process fast and patient-friendly.
Contact: Designs For Vision (AUS) 02 9550 6966