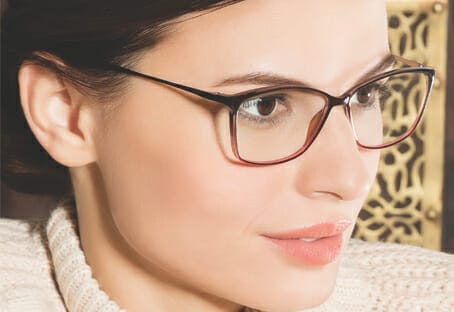 In 2015 the German eyewear company Stepper joined forces with Zeiss to create Zeiss branded eyewear. The company's founder, Hans Stepper, says the move was a positive one for the company, allowing it to expand its market with a two pronged branding strategy that now sees both Stepper and Zeiss eyewear on the shelves of quality practices around the world.
Stepper Eyewear is a brand steeped in German culture and renowned for technological precision. The company was founded in 1970, a joint venture between an expert in plastic moulding technology and Hans Stepper – a graduated optician.
Hans, who was born in December 1935, grew up in optics. His father was an optician with a small shop in Stuttgart and he encouraged his son to follow suit, taking him on as an apprentice dispensing optician.
There was little need for encouragement. Hans showed a keen interest and passion for designing and crafting optical frames, and in 1958 was invited to design and craft bespoke spectacles in Helsinki, Finland.
We are the only frame designers offering two bridge sizes for each model we design
Graduating as a master optician in 1961, Hans returned to Germany intent on manufacturing plastic frames by injection moulding rather than working with the traditional method of cutting from acetate sheets.
Material Interest
Hans' interest in innovating with materials back in the 60s has never faded. Over time he has worked with all the technology and material available to diversify his collections, crafting frames from combinations of grilamide (TX5)/ titanium, full titanium, and – most successfully, rimless beta-titanium.
"Beta titanium is 75 per cent titanium with the rest comprising a number of elements that can include aluminium, iron and hydrogen," he explained. "This mixture gives the material flexibility."
Titanium, while ugly in its raw form, is light weight and easy to work with. Once crafted into shape, Hans has the frames iron plated with the merest layer of 22 carat gold (less than a micron thick) before the final colour is applied. This can be anything from rose gold, to rhodium or palladium for a white finish, or gold in different compositions to achieve the desired yellow finish.
Style Driven
Hans also pays particular attention to styling, working to meet the needs of an international market with different frames designed to appeal and fit either European or Asian faces.
"We are the only frame designers offering two bridge sizes for each model we design – both for our Stepper and Zeiss collections. This costs a huge amount of money, especially when you are making moulded frames, but we believe it is important."
Hans said frame styles are also re-designed to meet the Asian market. "In most cases, in TX5 or plastic frames, we incorporate metal nose pads that can be adapted. The total width of the frame is larger and the angle of the temple is different – so for frames for the European market the angle is three degrees, while for the Asian market it is five or seven degrees. We try to have an international collection, not only in design but also in fit – for the Asian and European markets."
Hands-on Control
Back in 2000 Hans made the unusual decision to move from his home in Germany to live in his factory in China, where he could achieve hands-on control over design, research, development, production, quality control, as well as customer service. In some ways, it's like going back in time.
"In the old days the designer and manufacturer sat beside each other, now days the designers are often sitting in Europe while the manufacturers are in China. As a result there can be miscommunications both ways, which can impact the ability to achieve a good fit," he explained.
Working with Zeiss
In late 2015 Hans Stepper partnered with Zeiss to develop a Zeiss eyewear collection that runs in parallel with Stepper eyewear.
He said Stepper Eyewear has a strong synergy with Zeiss, which was established over 150 years ago and began making spectacle lenses in 1912.
"We believe we have the history, the materials and the expertise in design to work successfully with Zeiss – we believe we can do something that is very much in line with their brand image," he said.
Establishing the Zeiss eyewear brand will, to a great extent, ensure the viability of Hans Stepper's company over the long term. Both collections target professional presbyopes with a desire to wear stylish high quality eyewear.
"The styling for both brands is similar as are the fitting elements and the use of sophisticated materials," said Hans. "We have introduced Zeiss frames to the Chinese market which is opening up enormous opportunities because in our target age group there are people with more disposable income than the broader Chinese population."
New collections are added to both the Zeiss and Stepper ranges each year with multiple style options to suit this broad market – from the very small to the very large and even retro – yet all cleverly designed to comfortably fit different face shapes. Zeiss eyewear will be available in Australia from mid 2017.
Contact: Optique Line (AUS) 1800 649 527 or 03 9853 0796.