The 'age-positive' movement is taking Australia by storm. No longer are the over 50s feeling invisible, instead baby boomers are out in force, with pride, style and individuality. Can you offer what they're demanding?
It's all about power in numbers. The world population of those over 65 years is expected to almost triple from 2015 to 2050 to reach over 1,565.8 million, compared to the 617.1 million in 2015.1
In Australia, 50 per cent of our population is over 37 years old.2 The income level of those aged 54 –65 is growing faster than any other age group, with those over 65 controlling 30 per cent of total wealth in Australia – despite the GFC.3
Such is the lure of the ageing market that global brands, including New Zealand's Karen Walker, L'Oreal and American Apparel are all using older models to promote product.
Such is the lure of the ageing market that global brands, including New Zealand's Karen Walker, L'Oreal and American Apparel are all using older models to promote product
In Australia last year, a modelling agency exclusively focussed on the ageing market launched. Silverfox Management only has 30 to 90+year-old models on its books, and according to Director Brigitte Warne, it's a lucrative market to be in.
"We've seen the body-positive movement become mainstream, the age-positive movement is next," Ms. Warne said in a statement.
"There's a seemingly insatiable appetite for retailers to grow millennial appeal, while older consumers are largely ignored – despite our aged population increasing 20 per cent since 2010. On top of raw demographics, older consumers are now more style aware and have more spending power than ever before."
"The mature age market is ripe for the taking in Australia – it's a huge opportunity for brands," said Ms. Warne.
One Silverfox model, former Australian gossip columnist Ros Reines, said taking up modelling well after she turned 50 was her way of fighting back and becoming visible in a world that has traditionally tried to ignore the aspirations of its ageing population. "The true beauty of ageing is no longer caring any more what people think of you," she said.4
Your Role In The Process
Of course there are still plenty of men and women with greying hair and wrinkles who do care about what others think of them and do not feel OK with their changing appearance. As optometrists, you are perfectly placed to encourage them to try new looks that will give them greater confidence as they enter and move through what can be a most rewarding, adventurous and enjoyable stage of life.
Colour and style preferences naturally change as we age and our pigmentation softens, yet that doesn't mean you need to recommend the most conservative or old-fashioned options to your mature market – far from it.
Large frames, multi-coloured laminates, gloss finishes, upswept rectangles for men and soft cat-eye shapes for women should all be considered in the mix, taking into account the patient's face shape and personal style, of course!
Although it's easy to go for neutral shades, recommend adding colour to help your patients look and feel fresher, more vibrant and younger. As some stylists recommend, the colours preferred as a younger person should not be discounted, merely softened in tone. Warm, gentle, mid-range colours will usually be most uplifting, while for the majority, stark black frames may be best replaced with charcoals, navies, tortoiseshells and rich taupes.
As well as encouraging your patients to try new looks, consider the way you present your frames in store. Is it possible to include imagery of older faces that your mature customers more easily can relate to, wearing frames? Don't be afraid to do so… via focus groups, researcher Associate Professor Ben Barry (Ryerson University, Ontario Canada) interviewed 100 women to find out about the images used in media that most appealed to them and influenced behaviour.
He wrote, "Scholars and practitioners assume that women aspire to fashion photographs of idealized models… Findings (from his focus groups) reveal that women aspire to a fashion image according to their evaluations that it is honest, empowering and socially responsible. The models, creative direction and visual cues in the image trigger these three aspirational criteria… Industry professionals are encouraged to incorporate promotional photographs into their corporate social responsibility agenda and produce imagery that represents women's diverse beauty and character alongside glamour and artistry."5
Check out some of the best options in the following pages that cater to a broad variety of style preferences.
References
1. www.census.gov/content/dam/Census/library/publications/2016/demo/p95-16-1.pdf
2. www.abs.gov.au/ausstats/abs@.nsf/featurearticlesbyCatalogue/7A40A407211F35F4CA257A2200120EAA?OpenDocument
3. grattan.edu.au/wp-content/uploads/2014/12/820-wealth-of-generations3.pdf
4. www.silverfoxmgmt.com.au/pages/about/
5. www.byronnews.com.au/news/ros-reines-swapping-journalism-be-over-50-model/3190117/
6. www.drbenbarry.com/womens-ads
Frames for an Age PositiveMarket
Cocoons
Cocoons fitover computer eyewear, featuring Purify HEV blue light filters, prevents over exposure to artificial high-energy visible (HEV) blue light, which can contribute to digital eyestrain. The Purify lens system is protected by a one year scratch resistance warranty and includes an anti-reflective coating to minimise glare and halos created by artificial light sources.
Contact: Aviva Mann Optical Group (AUS) 08 9353 0400
Advanced Optical Australia


Advanced Optical Australia (AOA) is an eyewear brand from Bonastar designed for confident seniors who are truly young at heart and want just a little more style in their eyewear. The new women's collection features warm tones and a gloss finish with a little touch of elegance on the temples. Very flattering for older women.
Contact: Bonastar (AUS) 02 9310 1688
Airlight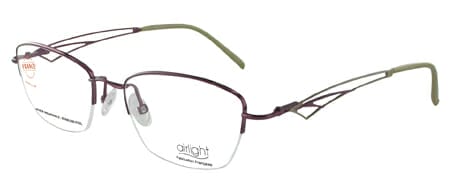 Made in France from 100 per cent stainless steel, Airlight is perfect for mature adults who are looking for a light frame with just a hint of colour. Each frame weighs less than 10g and is hypoallergenic.
Contact: De Rigo (AUS) 02 9428 1500
TitanFlex

The latest release from TitanFlex exudes a subtle class for the gent who wants to age gracefully. Model 820737 (pictured) features new perfect fusion technology developed by Eschenbach, which enables a virtually invisible soldered TitanFlex bridge to be used. There are tree matt, rubber touch colours available for this lightweight model.
Contact: European Eyewear (AUS) 03 8756 0900
Ic! berlin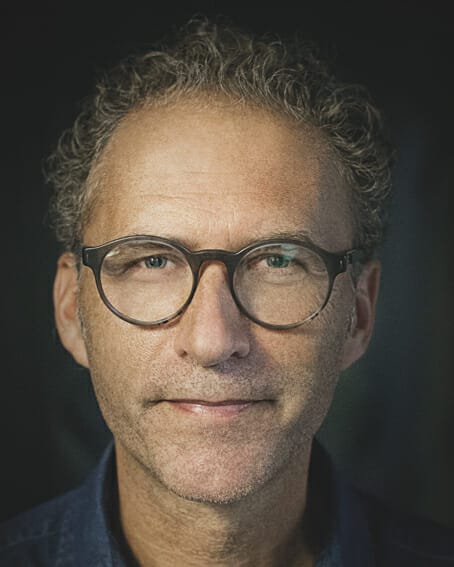 Every ic! berlin frame has a screwless hinge system, enabling it to be broken down into its individual parts and reassembled quickly, easily, and without any extra tools. No screws, no glues, no welds, no witchcraft; just award-winning designs for every day. Unbelievably light, flexible and built to last a lifetime, ic! Berlin eyewear is handmade in Berlin for men, women and everyone in between.
Contact: Eyemakers (AUS) 02 9960 7766
Weye Rimless
Weye's funky titanium rimless designs are a great choice for your mature patients. Super light, gentle on sensitive skin, and available with fully customisable hues and lens shapes, Weye flatters the mature woman as well as the modern male baby boomer. Unlimited options of lens size and shape make Weye an ideal choice for multifocal lens fitting.
Contact: Frame Care Australia (AUS) 07 4032 4141
Lafont Paris Theme 500 B1
This award winning men's optical frame, handmade in Paris by Lafont, is the epitome of style and quality. With a classic style, and made from a combination of carbon fibre and wood with titanium temples and components, this frame is sure to appeal to your most discerning male patients.
Contact: Healy (AUS) 02 9420 3200
Von Arkel

The Von Arkel hinge is made using the same fusion of tempered steel and polishing techniques used in watchmaking. Exceptionally sturdy, this frame is made without the use of screws, glue, soldering, or rivets – its mechanism allows the lenses to be tightened while ensuring freedom of arm movement thanks to integrated friction regulation. Pictured is Von Arkel 0507 006.
Contact: MyM Group (AUS) 07 5528 3656
Fleye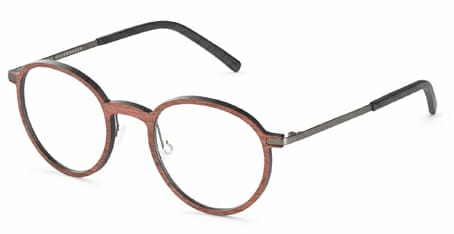 Meet Sima – a round, optical frame from Fleye Copenhagen, pictured here in beautiful light rosewood with matte graphite temples. Timeless and sleek, this frame is handcrafted in 23 thin layers of carbon fibre and one thin layer of natural wood coloured in light rose. The refined details of the wood combined with the delicate rose evokes a cool yet sophisticated vibe for a look that is classy and modern at once.
Contact: House of Brands (AUS) 02 9997 5373
Oliver Peoples
Launched in 1988, the O'Malley is an acetate frame modelled after the classic eyeglasses worn by Los Angeles Dodgers former owner, Peter O'Malley. It remains one of the most recognisable and iconic frames in the eyewear industry. The O'Malley is handcrafted in soft coloured, translucent acetates with an 18k gold plated corewire, and a logo temple plaque to honour the brand's anniversary.
Contact: Luxottica Account Manager
Optex
Who said you can't buy Australian made frames? Clive & Wally Eyewear in Dubbo is keeping the Australian manufacturing dream alive. A culmination of Aussie grit and determination has seen the development of a wide range of styles and colours that you will only see in Australia, made by Australians.
Contact: Clive and Wally (AUS) 02 6882 1799
Instyle
Instyle's new eyewear ranges are modern and chic, fashioned with top of the line quality materials. With over 100 different styles and colours to choose from, you'll find an option to suit every patient's needs. Instyle adds an affordable, yet professional solution to your practice offering.
Available through Opticare's consignment frame and lens package range.
Contact: Opticare (AUS) 1800 251 852
Zeiss
Zeiss Eyewear represents a true collaboration between Zeiss and Stepper Eyewear. The result? Fine quality men's and women's frames, constructed from the best materials to reflect the precision excellence for which Zeiss is renowned.
Contact: Optique Line (AUS) 03 9853 0796
Paul Taylor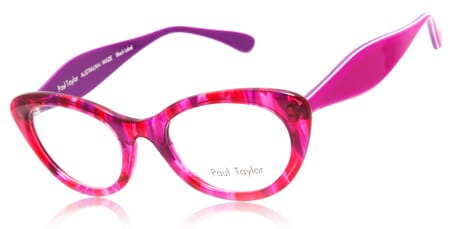 Paul Taylor's limited edition, new release collection is manufactured here in Australia. This release features stunning Italian made acetate colours that include Paul Taylor's signature fire engine red, which he designed 20 years ago.
Pictured is Tigez, a design that adds a further touch of elegance to Paul's sophisticated and much loved cats eye design.
Contact: Paul Taylor (AUS) 0458 777 125
Rodenstock
Rodenstock's R7047 is a timeless, stylish gentleman's optical titanium frame that's crafted from durable memory metal with springs sides and metal tips on the temples.
Highly flexible and easy to wear, it's available in dark gunmetal/black, silver/blue, dark brown/Havana, and light gunmetal/dark grey colours.
Contact: Rodenstock Account Manager
Pierre Cardin
The Pierre Cardin eyewear collection targets adult men and women (aged 40+), who are not fashion addicts but are looking for style, quality and the warranty of a well known brand.
The PC 8834 (pictured) features a sparkling Swarovski crystal stone on the temples to brighten up this very wearable, elegant style.
Contact: Safilo (AUS) 02 9540 0500
Aaron's Eyewear

The new Louis Marcel Couture model, LMC206, introduces a unique take on luxe accenting. Precision-cut crystals, suspended within temple and tip barrels, bring this highly-polished Italian acetate frame to life. Available in sizes 54-17-140, model C1 (pictured), combines stunning amber tortoiseshell with warm-toned crystals and gold nuances. Also available is C2, in deep striated purple with violet crystals and gun accenting.
Contact: Aaron's Eyewear (AUS) 07 3367 8447