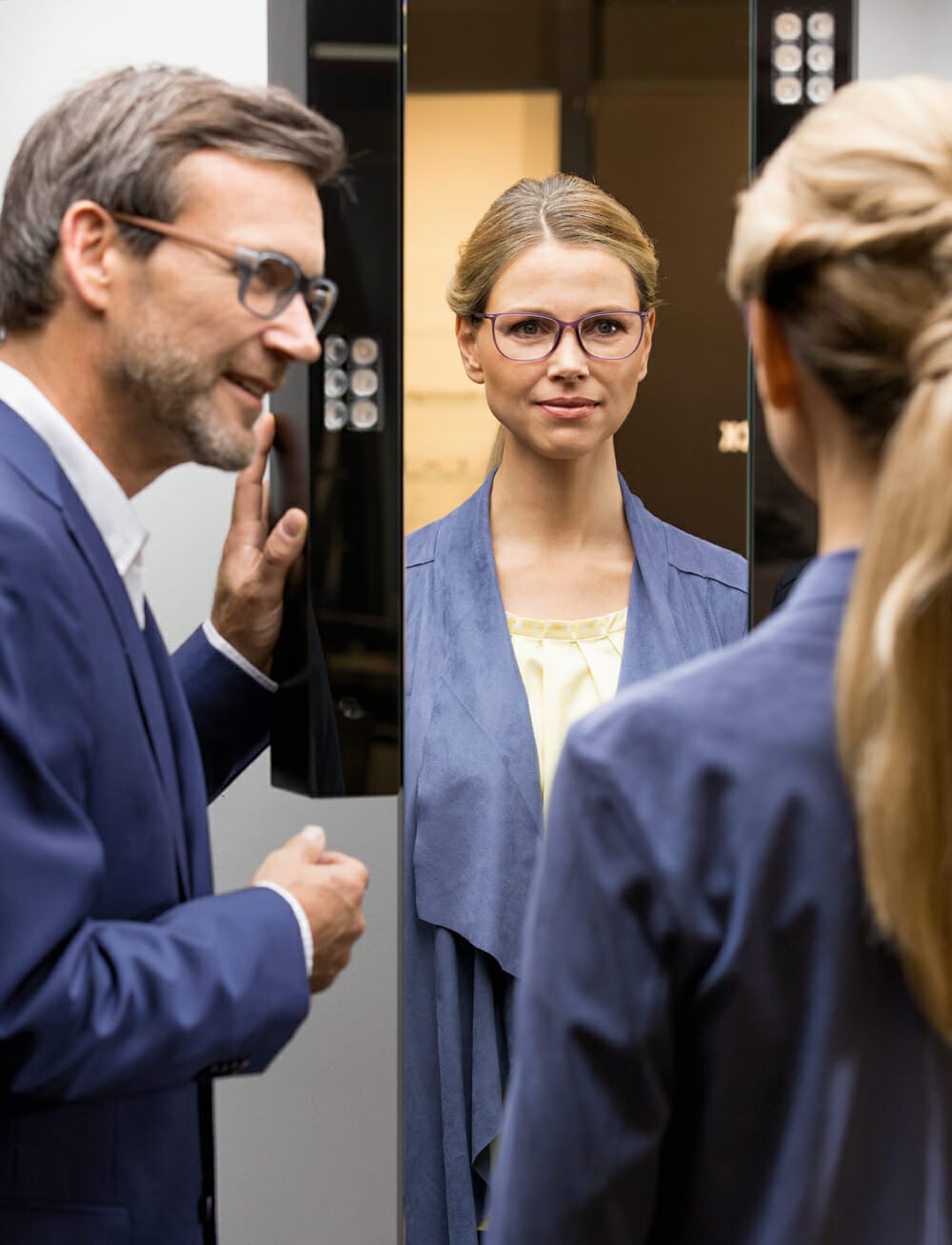 The rapidly evolving premium progressive lens market means there are increasing options to satisfy the functional and cosmetic needs of your patients. It's a matter of keeping up with the technologies and analysing each of them to find the best solution for individual patients.
One thing is for certain; nothing stands still when it comes to premium progressive lens development.
Progressive lenses were first patented in the early 1950s and came to the market in the late 50s. These were relatively crude 'hard designs', where the top half of the lens was akin to a standard single vision lens, with a well-defined progressive add in the lower half. In 1972 the Varilux 2 provided the breakthrough of true progressive lenses. Zeiss followed up with the development of free form technology in 1983.
Today, advanced free form manufacture is the de facto standard for modern multifocal lenses.
We are fortunate that there is an ever-escalating evolution in design and technology when it comes to this category of spectacle lenses.
We are fortunate that there is an ever-escalating evolution in design and technology when it comes to this category of spectacle lenses
However, to maximise the potential for patients, it is imperative that prescribers and dispensers remain up to speed on the latest designs, as well as the benefits, and specialised dispensing aspects of each.
Premium lenses are supplied directly by the major international lens companies as well as by local independent lens laboratories, which have invested countless millions in state of the art manufacturing facilities. Most of the majors also have their own facilities in Australasia, however some specialised lenses come from their dedicated manufacturing facilities overseas.
CONSIDER ALL OPTIONS
Many practitioners who belong to buying groups obtain the majority of their lenses from preferred provider networks. Independents too, may prefer the lens portfolios of specific providers. That said, no one lens laboratory can cater for every need. It's wise to be aware of what the competition has to offer, especially when it comes to dealing with specialised cases and patients who have had bad experiences in the past. Additionally, from time to time you'll find a newer, more functional lens from a competitor that supersedes your favoured lens.
FIRST CHOICE?
Premium progressive lenses may require specialised dispensing, and can be customised to the patient, their choice of frame, required pantoscopic angle, primary reasons for use, and so on. A number of prescribers and dispensers now use advanced progressive lens 'towers' that image the frame in situ. Such instruments help measure and set up centration, heights, and channel depth accurately, while compensating for head posture (head rotation or tilt), asymmetry, centre of rotation, visual axis, and pantoscopic angle. There are however, those who still prefer 'dotting' up the frame manually while measuring and providing accurate details such as pupillary distance, tilt, and depth.
Selecting a design that provides the widest intermediate field for computer work, or targets a wider field for reading vision, that kicks in sooner for those who do little or no computer work, may be indicated.
Within the gamut of premium progressives we can also cater to those that spend a lot of time on digital devices to reduce eyestrain and also protect from high-energy visible light in the blue spectrum with selective bandpath filters, as discussed in the past. Of course multicoated antireflection, deposit resistant, easy clean coatings are part of the premium lens category and are almost always included.
KNOWLEDGE AND COMMUNICATION
Being forearmed with knowledge of what the latest premium lens offerings include and promise is the first step in providing the best outcomes for our patients. The next step is for the prescriber to adequately assess the patient's needs and discuss the advantages of the best lens to meet those needs, based on their refraction, visual needs, occupational, social and sporting requirements. If the prescriber does not perform the dispensing (as is generally the case these days), it is important to communicate this information to the dispenser.
An expert dispenser is an important part of the team when it comes to providing the best outcomes. The dispenser will usually spend a lot of time delving into a patient's expectations and visual needs. Selecting a frame that meets cosmetic and functional requirements is a critical aspect of the process that should never be glossed over, dumbed down or sped up… unless you're happy to risk having unhappy patients.
In this fast paced world, people want efficiency but when it comes to complex issues like providing relaxed, comfortable, quality binocular vision, patients will appreciate the time spent and effort made to make sure they have the best possible outcome. It will likely save time and frustration by avoiding problems down the track – explain the complexities of lens design, the compromises, what presbyopia is and how we manage and correct it.
Inevitably, the goal is to have happy wearers who shout your praises and refer you many patients. The greater the revenue you glean from each successful high-end premium dispense the happier you, your staff, and your accountants will be. It is after all, a matter of working smarter and finding a point of difference in this highly commercial environment.
WHAT'S ON OFFER
Take a look at the offerings from our selected providers in this premium progressive lens feature.
It's also worth getting your chosen lens specialists to come in to your practice to spend time with your key staff. They can offer training and tips on how to obtain the best results and conversions into premium lenses.
Premium Lens Options
Essilor Varilux X series
Progressive lens design has always taken into account distance, near and intermediate vision. Today it's different. By observing modern wearers, researchers have identified an array of new vision needs in the area from 40 to 70cm – socalled 'arm's length vision'.
Located between the near and intermediate vision zones, 'arm's length' was defined as; 'the area of the lens with power between 60 per cent and 85 per cent of the addition'. Concentrating on that area in particular, Essilor's optical engineers have created Xtend Technology, (an innovation covered by 15 pending patents).
Xtend Technology applies 'acuity buffers', i.e. minimum levels of acuity both across the lens and vertically along the progression in order to maximise depth of field and expand the width of clear vision. This new technology means that, without moving their head, a wearer will have more clarity sideways and for a variety of tasks straight in front of them, virtually doing away with the need to adjust their head to find their sweet spot within this zone.
Essilor's new Varilux-X Series with Xtend Technology is designed to work within the modern environment so optometrists no longer have to ask patients to adapt their visual behaviour to their lenses – their lenses will instead match their behaviour.
Contact: Essilor Account Manager 
Hoya MyStyle Profile
MyStyle Profile is ideal for first time and existing progressive wearers, as well as existing Hoyalux ID Classic wearers. Supplementary to the premium MyStyle V+ progressive lens range provides patients with optimised vision through customisation without an extensive consultation process.
MyStyle Profile comprises five predefined designs: Modern, Adventure, Stable, Detail and Expert, which are customised to different wearers' common visual requirements for far, intermediate, and near vision.
Hoya states that MyStyle Profile uses Balansis technology to deliver Smart Analysis (optimises vision by taking into consideration key factors affecting visual performance); Binocular harmonisation (improves depth perception and provides comfortable binocular vision); Integrated Double Surface Design (reduces distortion and provides natural head posture during near work, for instant focus on digital devices). Position of Wear frame parameters are optional for ordering.
Available in 1.50, 1.53, 1.60, 1.67 and 1.74 index, and in combination with Hoya coatings including hard coat, VP, VP BlueControl, SFT, Diamond Finish (DF), DF BlueControl, UV Control and Sensity (Hoya's light reactive lens technology).
Contact: Hoya Account Manager 
Shamir Autograph III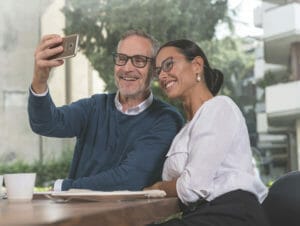 According to Shamir, Autograph III is the first progressive lens to challenge and succeed in improving the overall viewing experience for presbyopic patients by adopting a holistic prescription design concept. By reverse engineering the lens, Shamir says it can define the optimal corridor width to support clear viewing over a range of objects and viewing distances, regardless of lens power or frame choice. Additionally, this is the first digital progressive lens to individually address the visual issues of hyperopic and myopic presbyopes. Its new ergonomic design minimises discomfort when viewing objects in the near and intermediate zones and reduces unwanted raising and lowering of the head while viewing intermediate objects.
The Autograph III offers four times greater design stability to frame tilt variations, which makes it suitable for any chosen frame, without need for any adjustments. This is made possible by using the latest R&D and incorporating Shamir's As Worn Technology.
New IntelliCorridor Technology uses a unique power profile to provide clearer vision in the intermediate focus – a major improvement for all presbyopes.
Shamir's Panorameter III frame measuring kit – free to Shamir customers – is highly recommended to use alongside this lens to optimise results for more bespoke measurements.
Contact: Shamir (AUS) 1300 553 465 
VSP Australia
Unity Via Progressive lenses incorporate state of the art calculation technologies and new optical features. Comprising four new lenses, Unity Via features a Variable Inset, enabling patients to enjoy improved binocular vision while reading. Additionally, Reading Height Optimisation delivers a fully optimised corridor length for individual patients through an automated calculation using pupil height and inset of the near area. This provides performance and design consistency, which in turn ensures patients always appreciate 100 per cent add power within their frame.
Advanced Fit Technology – unique to Unity Via Elite Progressive Lenses – provides more natural accommodations and convergence by considering the way the add increases along the corridor, optimising the lens to follow the real path of the eyes when looking from distance to near.
Contact: VSP Australia (AUS) 1800 251 025
Progressive Lenses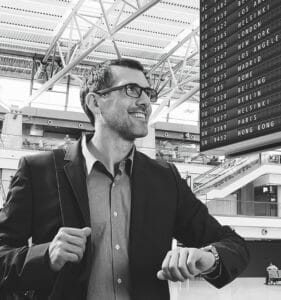 Zeiss Progressive Precision Superb lenses are optimised for each patient's eyes, frame, face and personal position of wear parameters. These lenses provide clear distance and comfortable near vision with reduced peripheral distortions, resulting in natural vision in any situation. Additionally, they can be optimised to suit the wearer's main daily activities as well as the frame wrap angle.
Centration plays an important part in delivering precise lenses to a patient. For greater accuracy Zeiss recommends the use of a digital centration device, such as the Zeiss i.Terminal 2, which ensures quick and precise position of wear measurements at the push of a button.
Zeiss Precision Progressive Lenses are available in a wide range of lens materials from 1.5 to 1.74 and offer a comprehensive power range. Lenses can be further enhanced with the addition of a DuraVision anti-reflective coating, an extensive selection of tints, polarisation or PhotoFusion.
Contact: Zeiss Account Manager 
Rodenstock Impressionist4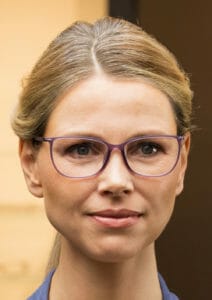 Rodenstock's Impressionist4 uses a 3D video centering system, which means there's no need for an attachment to be used on the patient's chosen frame. This device measures mono heights, mono PDs, corneal vertex distance, face form angle, pantoscopic tilt, and the individual pupil diameter with ease and accuracy.
High quality consultation software within the device shows characteristics of different progressive, near vision and single vision lenses graphically, making this information easy to communicate with patients. The whole dispensing process becomes a fast, relaxed, one-photograph experience.
The elegant design of Rodenstock's Impressionist 4 was awarded 'iF Product Design Award 2017' and the 'Red Dot Award 2017'. It also won the 'German Design Award 2018' with the jury stating, "The clean design of the Impressionist4 three dimensional video centering system, developed specifically for use by opticians, gives the unit an exclusive, contemporary look. Recalling a normal mirror, it keeps customer anxiety to a minimum, enabling opticians to focus entirely on their work".
Contact: Rodenstock (AUS) 02 9748 0988 
Bonastar
According to Bonastar, patients can wear digitalPro free-form progressive lenses with virtually no accommodation problems. Improved 1.67 and 1.74 lenses are less sensitive to heat and offer maximum sun protection.
Bonastar's premium dailyPro2 freeform progressive lens, with its very soft transition from distance to near vision, is most suitable for everyday use by high end patients. Excellent performance and easy adaptation make it a great choice for first time progressive wearers.
The iNature 2 free-form lens is a value for money alternative for first time progressive wearers. Unique, Accolade Freedom, Ideal, and Quadro lenses are also available.
Contact: Bonastar (AUS) 02 9310 1688