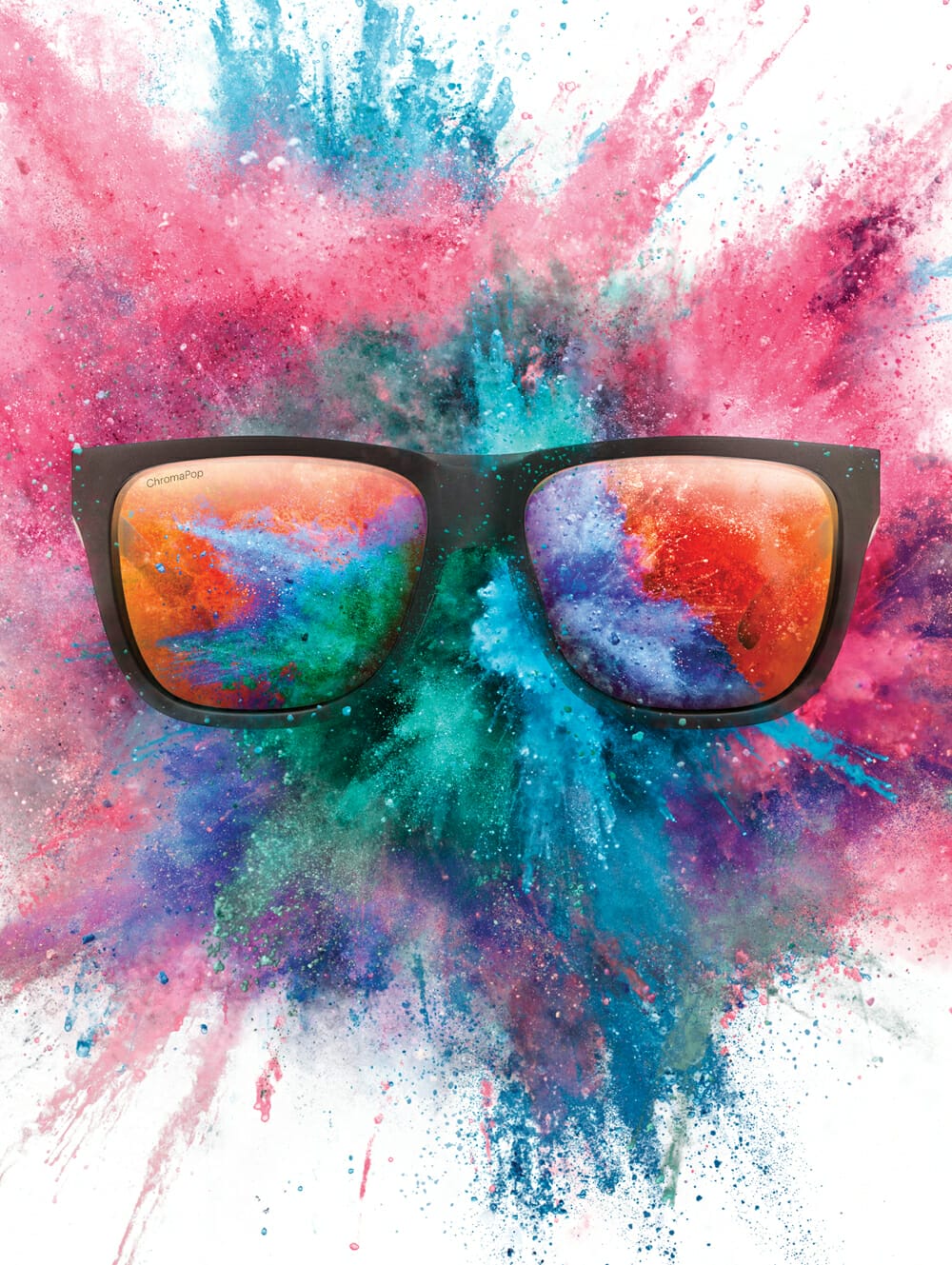 With over 50 years of innovation and design experience, Smith is widely known as a pioneer in advanced eyewear and helmets. Dynamic technologies optimise performance and clean styling powers thrilling experiences when pursuing outdoor adventures in the snow, surf, on land or on water… or simply enjoying everyday life.
mivision spoke to David Pearson, Senior Director at Safilo (Asia Pacific) about the brand's evolution.
Q. Who started Smith?
Smith started in Sun Valley, Idaho in 1965. Dr Bob Smith, an orthodontist and 'original ski bum', developed the first sealed thermal lens and breathable vent foam goggles, just so he could get a few more powder runs on days when everyone else had to go indoors.
Fifty four years on, Smith has pioneered advanced eyewear and helmets to fuel fun beyond walls, with innovations and details that really make a difference to performance.
Today Smith is part of Safilo Group, one of the world's largest manufacturers of sunglasses and optical frames.
Q. What innovations have moved the brand forward?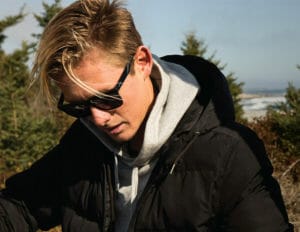 Smith really started to build traction with its eyewear back in the 1990s with a model called the Slider. It came with two sets of interchangeable lenses that you could slide out of the frame and change, based on how sunny or cloudy it was outside. Lens interchangeability remains one of the key values that drive innovation in our performance sunglasses and goggles.
Overall, lens tints matter – our custom lenses are tuned to deliver our customers the ultimate in clarity and durability for any experience.
Eye protection and comfort are key for us too. Smith sunglasses are known to protect your eyes in demanding situations with high-quality lenses and lightweight frames.
Last but not least, it's style. We're determined that you don't need to compromise on design when you seek performance. In other words, our killer frame designs combined with our Rxable ChromaPop lens technology, means wearers can both see great and look great!
Q. Who wears Smith?
With our broad range of frames, our proprietary ChromaPop polarised lens technology, and 100% UVA and UVB protection, we are actually at the intersection of sports and lifestyle and hence, serve customers of all ages and all horizons.
We tend to resonate well in the ski/ snowboard communities because of our history with the snow goggle. For those that cross over into sports like road cycling, mountain biking, and running, it's a natural progression to stay with our brand. But really, we find that outdoor enthusiasts in general love the quality of our product and the brand overall.
Q. Tell me about ChromaPop technology
ChromaPop lenses offer highly efficient polarisation and eight layer anti-reflective coatings to eliminate glare. This technology filters two specific wavelengths of light that cause colour confusion. By doing this, the lens delivers greater definition, more natural colour, and unmatched clarity, allowing them to see more detail.
When people try our ChromaPop lenses, they're really moved by how much more colour they're able to see. Giving them the ability to really see true reds, greens, and blues with incredible contrast and detail is game changing – it provides the advantage needed to perform confidently and have more fun.
Q. And what about the new Rx program launched by Safilo Australia & Smith?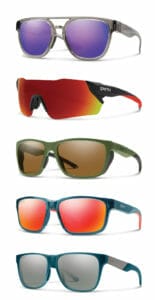 It's a complete Rx program in Australia that focuses on frame fit and performance vision solutions.
Having made performance eyewear since the 1980s, opening the Smith Rx Lab was a natural progression and the timing was right too, following the launch of ChromaPop.
Optometrists can now, jointly with their patients, select the preferred combination of frame and Rx or plano lenses, for indoors and out, to suit the patient's lifestyle activities. ChromaPop Sun Rx lenses can be ordered from the Smith Rx lab in a few clicks, and are delivered from the United States in a couple of weeks.
Q. Where is Smith made?
Our frames and goggles are manufactured by our production partners all over the world, which enables us to leverage the specific strengths of each of them.
For our Rx program, our prescription ChromaPop lenses are produced in Clearfield, Utah in the United States. Clearfield is about 40 minutes outside of Salt Lake City – one of the premier destinations for incredible skiing and snowboarding in the USA.
Q. Where does the inspiration for Smith designs come from?
Our two in-house industrial designers in Portland, USA, work with several engineers to design and engineer all Smith goggles, helmets and eyewear.
Everything they design uses an internal design language that we developed a few years ago to establish some visual consistency in our product lines. We ask ourselves a lot of questions during the development process, but generally, everything starts with a 'problem statement'. Whether it's filling what we feel is whitespace in the market or a literal use case problem, we have something that grounds all of our products and makes them familial – but the solution ultimately becomes purpose driven, built and tested to perform.
By developing a broad range of designs, we seek to ensure we can offer the right frame, the right colour and the right fit for each activity type. So we have Velocity, designed for performance at full speed; Water, purpose built for advantage on the water; Land, crafted for all purpose action; Ridge, modern classics; and Venture, designed for the leading edge of outdoor style.
Q. Has Smith won any design awards?
We have won many industry awards for the design and technical features of our sunglasses and helmets, including ChromaPop lens technology.
Q. What do you think will be the new big trend in eyewear?
Colour enhancing lenses continue to be one of the biggest innovations, and trends, in lens technology since polarisation was invented. On the frame side, it's hard to predict – we still see a lot of regionalisation of trends. I do believe we will definitely see more high-wrap sunglass frames following the recent trend of shields, but our product line is pretty diversified.
Q. What has Smith got planned for the future in terms of design?
We're experimenting with a number of new frame materials, lens changing technologies, and of course several vision science projects to make ChromaPop lenses even better.
Q. How do you believe Smith Rx will be received in Australia?
We are extremely excited about the launch of Smith Rx and the continued focus on ChromaPop technology – this is easily the best quality and clarity sun lens I have worn in my 15 years in optics.
For optometrists, the Rx program gives practices in Australia an additional edge by helping them provide patients and consumers with the best standard of innovation, design and 'cool', and giving them an additional revenue stream.
The really exciting aspect of the Smith brand is that it has wide appeal among many patients who are looking for performance eyewear in both lens quality and eyewear design – from elite athletes to fashion seekers. Smith Rx means frames and lenses can be tailored to provide an awesome solution to meet every style preference and budget.
Smith is distributed by Safilo Australia. 
Contact: (AUS) 02 9540 0500