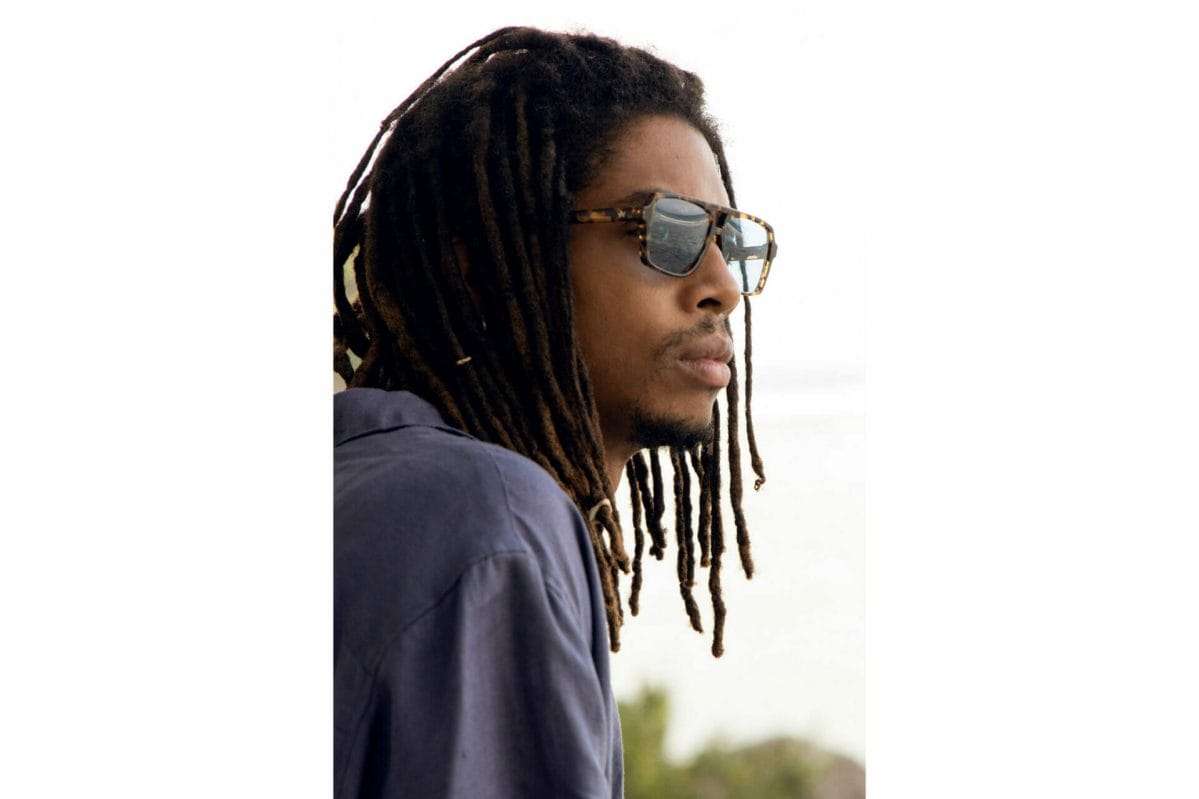 Almost 20 years since its inception, AM Eyewear has grown from a "cheeky young upstart" into a "cult brand" that's respected around the globe.
Founded in Australia by Kumar (Simon) Ponnusamy, the company's ethos is quite simple: to design beautiful, unique and exceptional eyewear that makes a difference.
Having followed AM Eyewear for some years now, it was exciting to touch base with Kumar recently, to hear about how his business has traversed the pandemic, and to find his passion for designing eyewear is as strong as ever.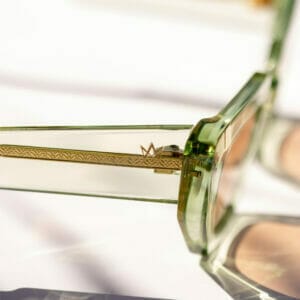 Q. A quick reminder for our readers: Who do you design AM Eyewear for and what makes yours a stand out Australian brand? 
We design our eyewear for people who want to be unique, for the people who don't want to wear a cookie-cutter shape that's available in every Westfield. What makes us stand out is we're the longest running Australian eyewear brand in our category – people have grown up with us and they trust us.
Q. Since we last spoke, we've journeyed through the pandemic. How has it impacted business for AM Eyewear in Australia and overseas, and how have you adjusted accordingly?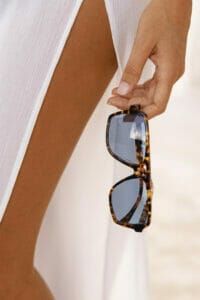 Before the pandemic I spent half of my year bouncing from one international trade fair to another. Not being able to travel to the shows has obviously impacted our international sales because we haven't had the opportunity to showcase our product in many of the territories where we didn't have sales people on the ground. On the flip side, our Australian business has substantially increased because consumers have really embraced buying a local brand.
Q. Over the past year, which frames have been the major successes and why? 
A lot of our sportier frames have done really well and I put it down to people pairing frames with workout gear. There is no doubt that over the past year there were times when wearing workout gear at the local park was our only time to shine.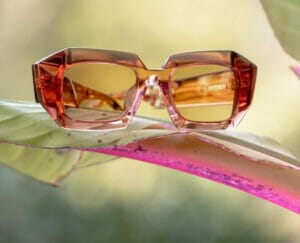 Q. What's currently inspiring your design and how does this reflect in the pieces being released? 
I design a lot of frames, however before I release a frame I always ask myself – will there be anything else like this already on the shelf – will it give the practice a unique product over what's available at the chain stores down the road – will it be easy to sell – is it exciting enough to spark a conversation at a dinner party?
Q. You mentioned previously that the way you work with suppliers changes according to the materials you're using. What materials are you currently obsessing over and why?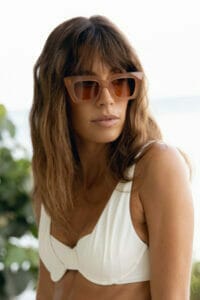 I've gone back to 100% acetate, but not in the traditional sense. Instead of using the 6mm front and 4mm temple acetate, I've been using 10mm front and 6mm temple thicknesses. I've been focusing on milling the acetate to create different levels in order to create frames that are light and super strong. For me, a frame is as much about feel as it is visual; it needs to feel strong, it needs to feel comfortable, and needs to feel like it's great quality without the concern of leaving nose pad marks on the nose.
Q. You sell overseas as well as in Australia, how do you believe market tastes differ? 
The European market is impressed by the use of a horde of different materials all wrapped up in the one frame, whereas the Australian market wants a nice shape that's not overly complicated or busy. I think it's a reflection of our personalities; just look at the beach culture – in Europe people use sunbeds, they wear jewellery and makeup, whereas on an Australian beach, all we need is a towel and sunscreen.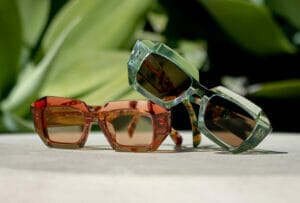 Q. What excites you about the coming year of eyewear design and business? 
Since the pandemic we've had to be conservative with the size of the ranges we were releasing. After a bumper summer, this year we'll be releasing a host of new optical frames and there's nothing more rewarding to me than seeing my creations being worn.
Q. What challenges are you perceiving that optometry businesses are facing – in terms of selling eyewear – and how do you think these can be best overcome?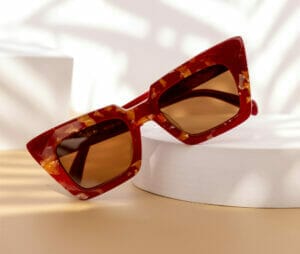 I think price pointed products are continuing to saturate our market and it's up to us to educate people about the differences, so they can make an informed decision on where they spend their money. The public simply doesn't know the facts and I'd like to have an independent body where we (independent brands and independent practices) contribute funds to run campaigns that highlight some realities of our industry.
Q. Do you have anything up your sleeve to support optometry practices over this coming year?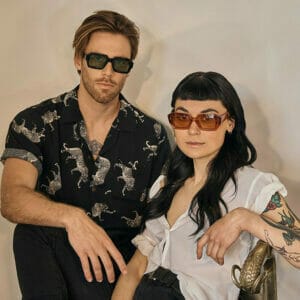 Of course. There's no doubt digital marketing is at the forefront of consumer communication and we understand that practices can find it hard to allocate resources towards it. Our goal is to be more than a supplier, we want to be a brand partner that assists with digital marketing through our extensive knowledge and experience.
Q. If you were to choose one frame to have and wear forever – AM Eyewear or not – what would it be and why? 
I have and I do… the AM Eyewear Cox in crystal. It's been on my face pretty much seven days a week for 12 years. It actually gets me into trouble with our staff – I cannot tell you how many times I've been questioned over why I don't wear anything from a new collection…
Visit: ameyewear.com