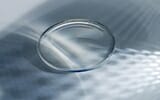 ADOA NSW
Martin Kocbek
ADOA has again been meeting with the Skills Council to review the current optical dispensing course and we are happy with the outcomes so far. Despite initial concerns that the review might 'dumb down' the course, if anything, we believe it may be enhanced with some added electives and a small mandatory edging and fitting component.
The review should be completed over the next few months – we will keep you updated.
[/vc_column_text][/vc_column]
Don't make promises unless you… keep them
For the Good of Customer Service
Over the last few months I have seen and heard of a few incidences of bad customer service being offered at practices. Good customer service is the lifeblood of any business. You can offer promotions and slash prices as you want, but unless you can get some of those customers to come back and refer on, your business won't be profitable for long. The essence of good customer service is forming customer relationships. The way to go about that is to remember the one true secret of good customer service and act accordingly: You will be judged by what you do, not just on what you say. Here are some tips:
Answer your phone – people want to talk to a live person, not a 'recorded robot'.
Don't make promises unless you will keep them – think before you make any promise because there is nothing more annoying than a broken one.
Deal with complaints – if you can please the person making a complaint, your practice will reap the benefits.
Train your staff to be helpful, courteous, and knowledgeable – empower them to make small customer-pleasing decisions, so he or she never has to say, "I don't know, but so-and-so will be back at…"
Take the extra step – they may not say so to you, but people notice when others make an extra effort… and then they refer on.
Martin Kocbek is the President of ADOA NSW.
ADOA Vic
Murray O'Brien
ADOA Victoria would like to thank Dr. Mark Renehan who so generously gave up his time once more to talk to members on matters concerning the field of ophthalmology. Mark covered a number of topics including the entry and training process for ophthalmologists, latest advances in glaucoma treatments, blepharitis, trachoma and intraoperative floppy iris syndrome. Dr Renehan is an entertaining and informative speaker whose relaxed style made the evening very enjoyable and educational for all those who attended.
Health Fund Rebates
Many of you have probably been working in the optical field for a long time. I wonder how many of you remember the last time major health funds increased rebates on spectacles and contact lenses for people with optical extras cover? I can't remember seeing an increase in the past 20 years. Perhaps I am mistaken but if I am right, what is the justification for this I wonder? The premiums certainly increase regularly just as I'm sure the CEOs pay packets do. Optical retailer's costs have increased as well. Rent, electricity, wages, lenses, frames all increase. I simply don't get it. Can somebody from Private Health Care Australia please explain it for us and to your members as well?
New Members
Don Blanksby is our secretariat in Victoria, so new prospective members should feel free to give him a call to talk about joining. Our number is (AUS) 03 9536 3127 or check the website at www.adoa.org.au
Our Association is for all qualified optical dispensers, employed, self employed, from independent, corporate or franchise stores.
Murray O'Brien is the President of ADOA Victoria.