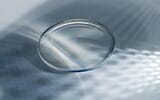 It pays to invest in knowledge and building strong supplier relationships.
For a while now I've noticed, both on our Facebook page and on my visits to practices, a growing uncertainty about the need to establish positive, strong relationships with suppliers. Personally, I couldn't be more certain that good relationships with suppliers ensure the best possible service.
When working with suppliers, there are a number of factors to consider including, price, value for money, quality and reliability. How you weigh up the importance of these will depend on your business priorities and strategy.
Product quality must be consistent. Your customers associate poor quality with you, not your suppliers. Equally, if your supplier lets you down with a late delivery or faulty products, you may let your customer down.
Flexible suppliers help you respond quickly to changing customer demands and sudden emergencies.
The lowest price is not always the best value for money. If you want reliability and quality from your suppliers, you'll have to decide how much you're willing to pay for your products and the balance you want to strike between cost, reliability, quality and service.
Build Good Supplier Relationships
It pays to invest time in building good relationships with your suppliers. Here are some strategies you might like to employ:
Talk to your supplier about how their business works so that you understand how their processes can benefit your practice;
Ask about their plans for development or expansion – will this affect the goods or services they're providing you?;
Help your suppliers by placing orders and paying in good time;
Make sure you have efficient stock control systems in place;
Keep an eye open for any opportunities you can pass their way – in doing so, you can be sure they'll do the same for you;
Make your business important to your suppliers and they will work harder for you.
Martin Kocbek is the President of ADOA NSW.
ADOA Vic
Murray O'Brien
One of an optical dispenser's most important functions is to 'interpret an optical prescription', but what does this really mean? When we are presented with an Rx we should be able, in an instant, to imagine how the lenses will look in terms of their overall geometric shape.
To do this we need to be able to know what the centre thickness will be like and where the thickest and thinnest parts of the lenses will fall once mounted in a frame. Without being able to do this, how can we offer good advice on frame shape, size, or mounting style and whether stock lenses will be suitable or not?
Without knowing what the lenses will look like many mistakes are likely to be made, costing the employer money and the client inconvenience.
So how can we learn this skill of 'shape visualisation'? Those who have had a rigorous ophthalmic education should be able to mentally construct a schematic lens diagram or at least draw it out to get a basic idea. For those who haven't, observation is the key.
Every time you see a pair of finished lenses, look closely at the curves on the lenses and compare it to the prescription, noting the sphere power, cylinder, axis, P.D. and any prism which might be prescribed. Use a lens measure to check the curves, and calipers to check the thickness.
Eventually you will begin to see patterns emerging and you will be able to predict what the lenses will look like from the prescription in front of you.
New Members
Don Blanksby is our secretariat in Victoria. New prospective members should feel free to give Don a call to talk about joining.
Our number is (AUS) 03 9536 3127 or check the website at www.adoa.org.au.
Our association is for all qualified optical dispensers, both employed and self-employed, whether the store is independent, corporate or franchise.
Murray O'Brien is the President of ADOA Victoria.